Dubai Canvas 2018 to showcase unique contemporary art forms
 The fourth edition of Dubai Canvas, the annual 3D art festival organized by Brand Dubai, the creative arm of the Government of Dubai Media Office (GDMO), will feature new contemporary art forms that are being displayed for the first time in the region.
Visitors to La Mer, where the week-long Dubai Canvas will be held from 1-7 March, will be able to see works in a range of unique art forms including graffiti spaghetti, object art, inflatable art and tape art.
The introduction of new art forms to Dubai Canvas is part of the festival's objective of giving the public new opportunities to engage with some of the world most creative art. The organiszrs hope that the stunning artworks will not only transform urban spaces in La Mer but also stimulate the audience's own imagination.
Project Manager of Dubai Canvas Ayesha bin Kalli said the festival was inspired by the creative spirt of Dubai, a city that is constantly spurring innovative new approaches in every sphere of life. "Dubai focuses on building the future, which cannot be achieved without generating out-of-the-box ideas. Through the festival, we want to support the community in making creativity a way of life, which is critical for our growth and progress," she said.
Artists who will be presenting their unique art forms at Dubai Canvas include Tom Bob, Sam Cox, Jamie Harkins, the Tape Over group and Luke Egan.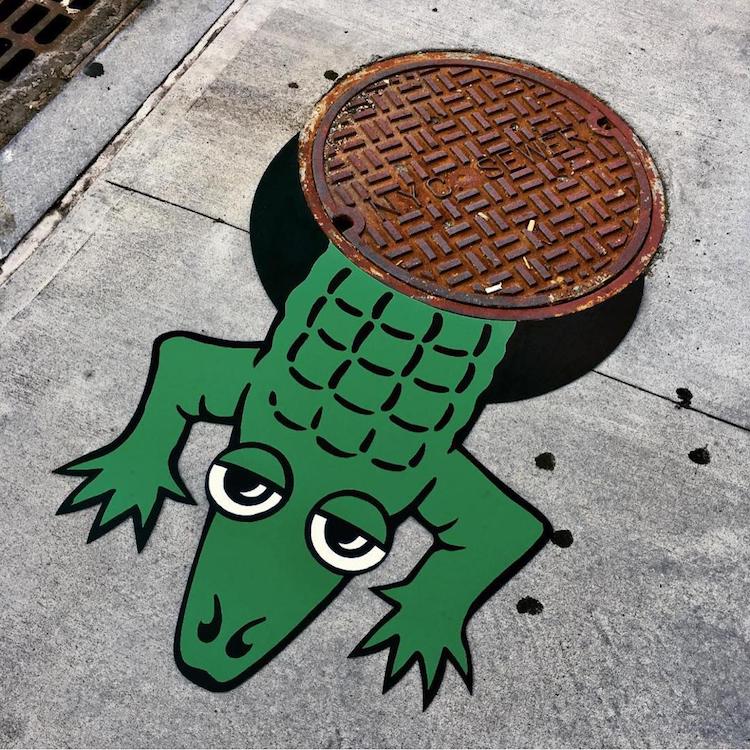 American artist Tom Bob, who will be participating for the first time in Dubai Canvas, uses street 'furniture' like poles and electrical terminals to create colourful and whimsical pieces that interact with their surroundings. From turning a sewer into a frying pan to transforming gas meters into quirky lobsters, Tom Bob is making urban locations much happier spaces for everybody through his art. He painted New York City attractions for the 'Artist Space-Putt-Modernism' show. In 2008, he painted a portrait of Barack Obama, supporting his presidential campaign, at the Manifest Hope Gallery in Denver, Colorado.
British artist Mr Doodle, specialises in doodle prints, commonly referred to as 'Graffiti Spaghetti'. His creations feature clusters of animated characters, patterns and objects all grouped together in what looks like a formation that continues without a visible beginning or end. His work consumes walls, furniture and many surfaces, almost like a virus and is often described as 'Graffiti Spaghetti'. This is because his clusters of characters, objects and patterns group together in a formation that appears to grow relentlessly.
Jamie Harkins from New Zealand is best known for his paintings of surrealist landscapes. His 3D beach art, which has brought him attention, both locally and online, uses the beach as a temporary canvas for 3D landscapes. His creations employ a visual technique similar to that used by sidewalk chalk artists.
Germany's Tape Over group, which was founded in Berlin in 2011, specialises in tape art. Diversity and a love for detail characterise the group's style, which combines elements of street art and urban art. Tape Over's current themes include organic shapes, abstract forms and simple designs. The unique limitations of tape inspire their creations.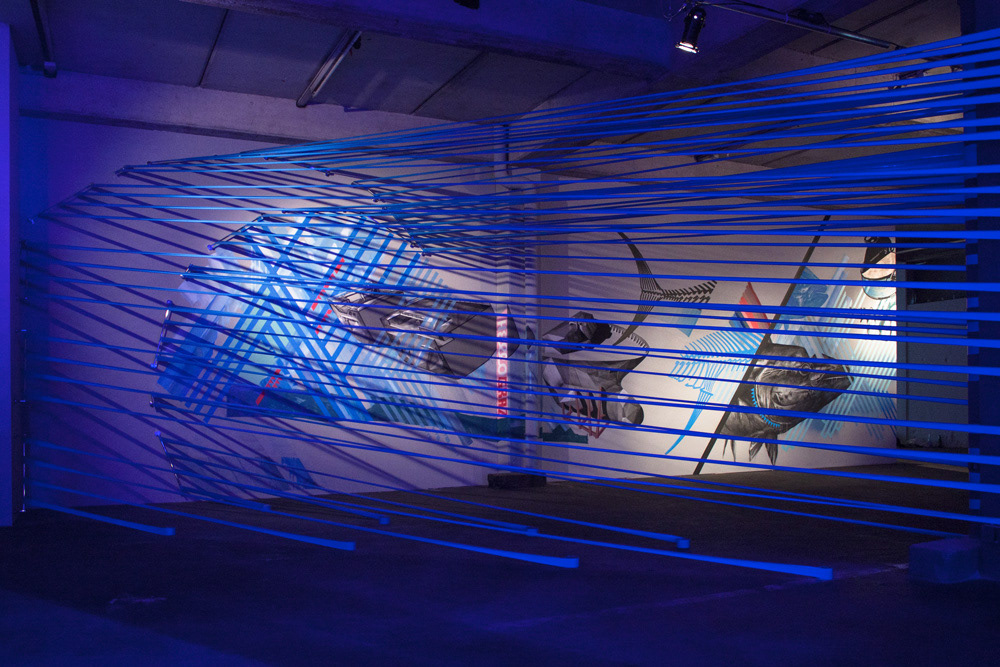 British artist Luke Egan has specialised in creating bizarre inflatable art since the early 90's,  driven by a love of mischievous public intervention and a megalomaniacal desire to create objects of gargantuan proportion.
Members of the public can watch the artists working on their projects at La Mer from 26 February. In addition to the art exhibition, the family-friendly Dubai Canvas features a number of entertainment activities open to the public.