Brand Dubai Organizes the fourth edition of Dubai Canvas in partnership with Meraas

2018 event to be held from 1-7 March at La Mer, Meraas' world-class beachfront destination
Brand Dubai, the creative arm of the Government of Dubai Media Office (GDMO), announced that the fourth edition of the Dubai Canvas Art Festival will be held in partnership with Meraas, one of Dubai's leading holding companies, from 1 to 7 March 2018 at La Mer. ASA will be there to give you live streams and daily blog posts on all our social media, Thanks to ASA reporter NoGreyWalls
Director General of GDMO Her Excellency Mona Al Marri said: "Organising the event is part of Brand Dubai's efforts to implement the directives of Vice President and Prime Minister of the UAE and Ruler of Dubai His Highness Sheikh Mohammed bin Rashid Al Maktoum to transform Dubai into an open-air art museum. The event aims to enrich the aesthetic ambience of Dubai's urban spaces and create opportunities for the public to engage with world-class art."
"Dubai Canvas 2018 will once again showcase Dubai's unique creative energy and cultural vibrance. Public spaces at La Mer will be converted into 'open-air canvases' for artists to create and display their work. Apart from bringing together unique works from the world's leading 3D artists, Dubai Canvas 2018 will also provide a platform for other innovative art forms. We invite the public to come to La Mer and watch master artists creating their works, ahead of the start of the event," Al Marri added. Details of artists and art forms to be featured in the 2018 edition will be announced in the coming weeks.
Al Marri said this year's Festival will continue to support talented young Emirati artists and introduce them to the audience. She said this support is part of Brand Dubai's comprehensive plans to give national youth a platform to showcase their talent, and enhance their involvement in the local art scene. 
Group Chairman of Meraas His Excellency Abdulla Al Habbai said: This is the third year that Meraas has supported Dubai Canvas. Our partnership with Brand Dubai reflects our commitment to enhancing the lifestyle available in Dubai while fostering a creative environment that will give residents and visitors the opportunity to enjoy new experiences. Supporting an event like Dubai Canvas is also part of our efforts to strengthen Dubai's global position as the preferred choice for people to live, work and visit. By hosting Dubai Canvas at La Mer alongside the variety of events and activities that accompanies this event, we similarly aim to highlight the vital role Meraas plays in creating open spaces that enrich and stimulate a diverse urban culture."
Director of Brand Dubai Maitha Buhumaid said: "We are delighted with Meraas' continued support for the 2018 event. We are confident that our collaboration with Meraas will help create yet another unique event. La Mer provides the ideal backdrop for Dubai Canvas and promises engaging experiences for visitors to the event."
Just as with last year, the 2018 event will also see a broad array of global artists, including the stars in the 3D art world. Artists participating in the Festival include Italian artist Cuboliquido, the winner of last year's Dubai Canvas 3D Art Award, second place winner Danila Shmelev from Russia and third place winner Leon Keer from the Netherlands.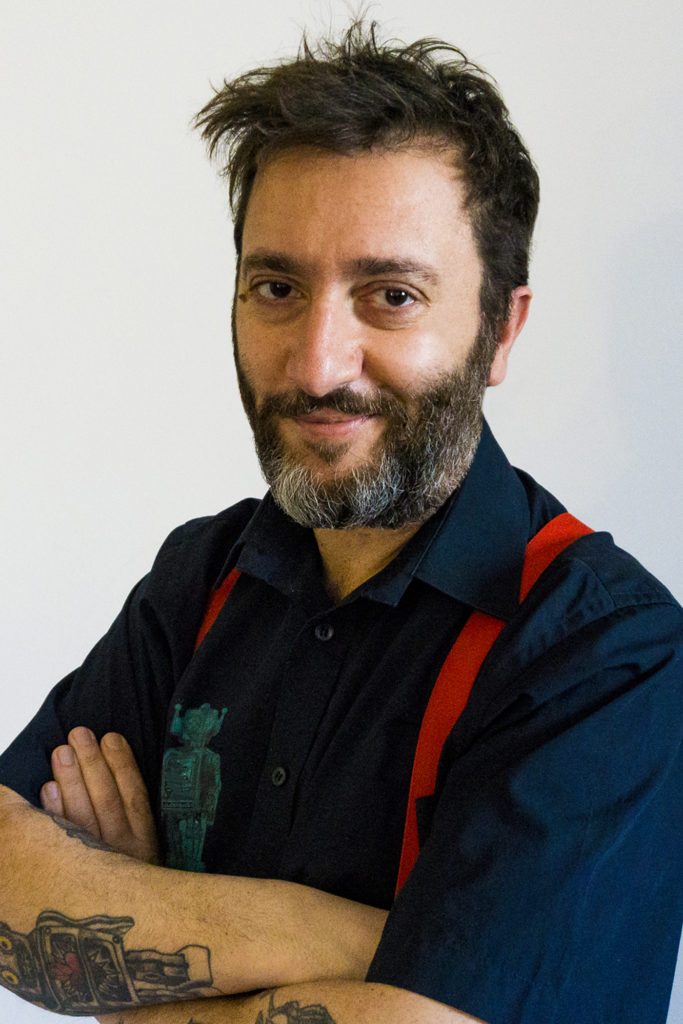 *Cuboliquido
*Danila Shmelev
*Leon Keer
Dubai Canvas is free to attend for the public.
– END –