After his great piece about M.u.M, our dear friend Øistein Jakobsen from Street Art Bergen has a new story to share with us today. Enjoy reading!
"What a rush! One of those rockets just taking off like crazy.
Visited Herdla Fortress (Herdla Museum) outside the City of Bergen, Norway and Sverre Jokstad, the "propeller guy", you might have heard of him before. He works at Askøy Municipality, one of those that make it happen guys, and he has a built-in twin-turbo. That was on Thursday. Asked him about Fauskanger 2. A project we have discussed … "Yeah, it's ready to rock". Left Herdla at 14:00 or so … the phone went warm.
You see street art is dependent on weather and we were heading in between two low pressures. In between, there might be mighty fine weather. It was hitting us during the weekend. No time to lose! We live in Bergen, western coast of Norway and we are well known for real shitty weather this period of the year.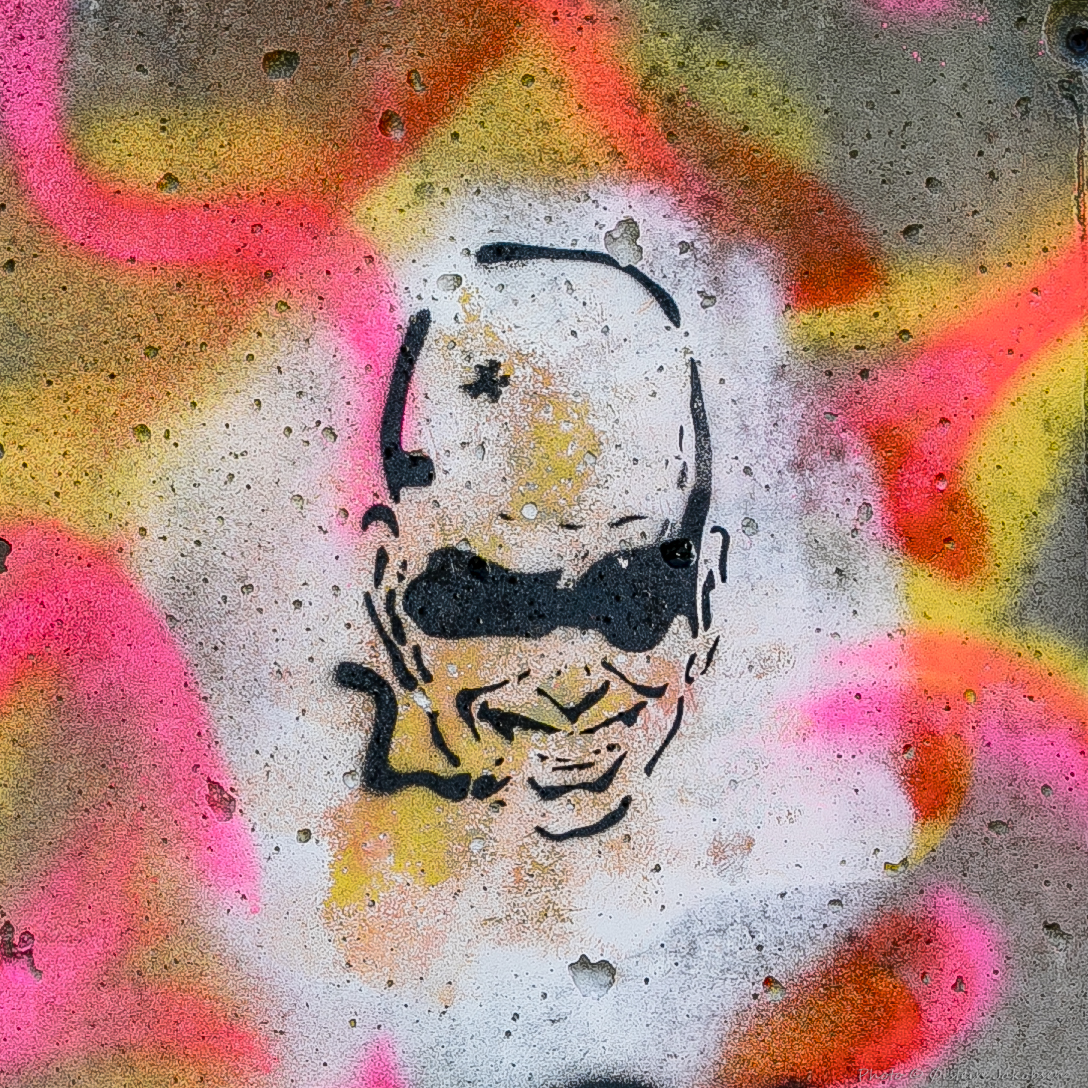 The story actually starts last Spring with Fauskanger no. 1, when we painted the southern wall. Deal on no. 2 was that Norvald, the school's headmaster, was chipping in some dough for paint. And the dough was cooking.
First infrastructure had to be organized, artists had to be contacted, paint bought and least but not last all had to be transported some 45 clicks outside Bergen to Fauskanger Barne- og Ungdomsskole (kids school) – which was our destination for the weekend. The weekend between the two low pressures.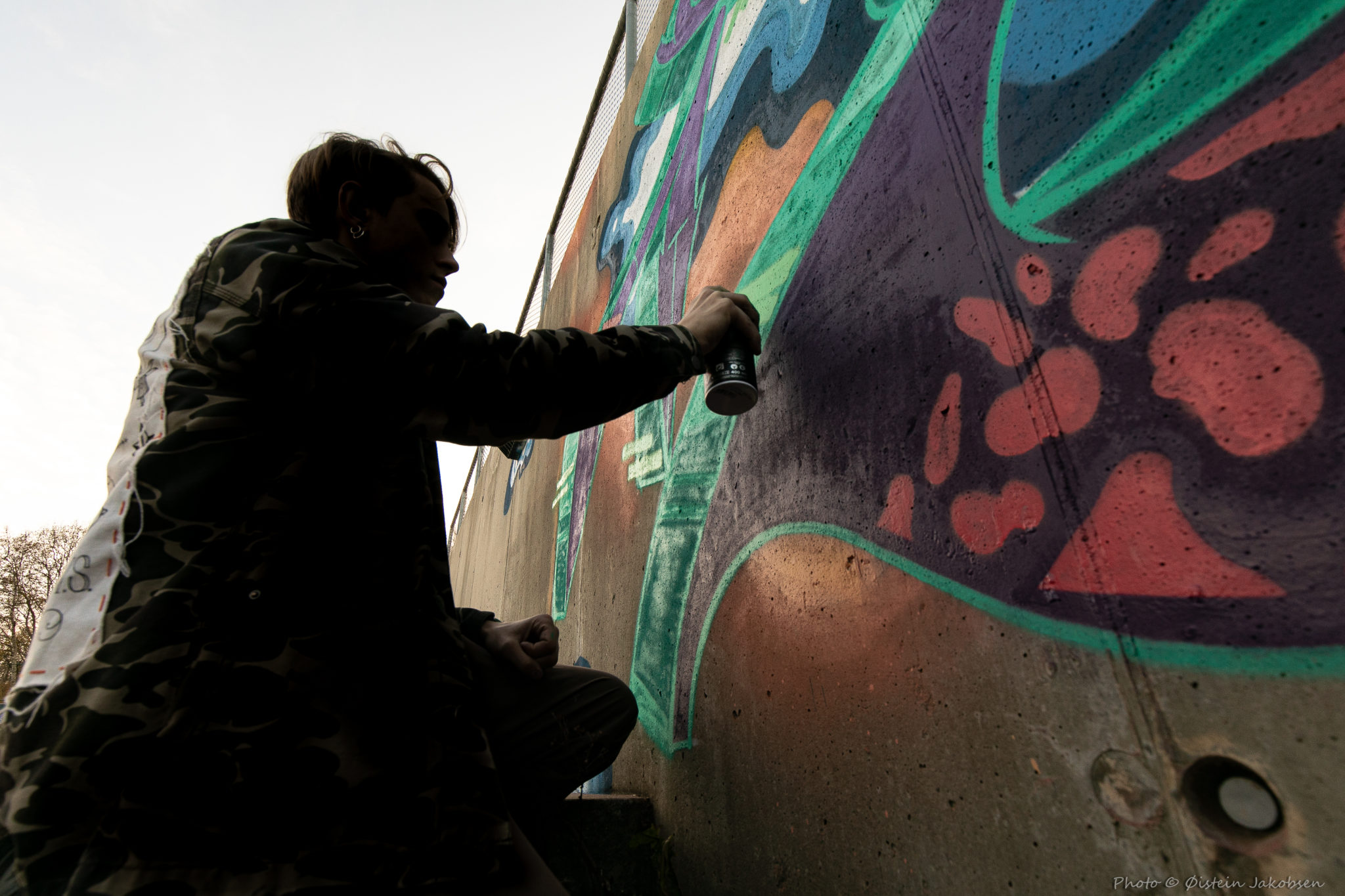 Infrastructure and transport were fixed by Britt Unni Andersen … she didn't hesitate when I called. "What do you want me to do?" … just be Okaa-san. What a gall!
Picked up Moron and Piem as I skidded into town and hit No.1927. All street artists dream … they have the stash needed – MOLOTOWs. And we needed Orange, loads. We just went bananas picking cans and caps. Well, they did. I was doing the math and keeping track of the numbers. I continued calling and hitting SoSMed (social media) getting hold of artists. Way to go man!
Saturday morning we were ready to rock in Norvald's schoolyard. The master himself was on holiday in a faraway country. But these days, you know, these techno days, it is as good as having him next door. Police informed so we were legal.
Then we rocked!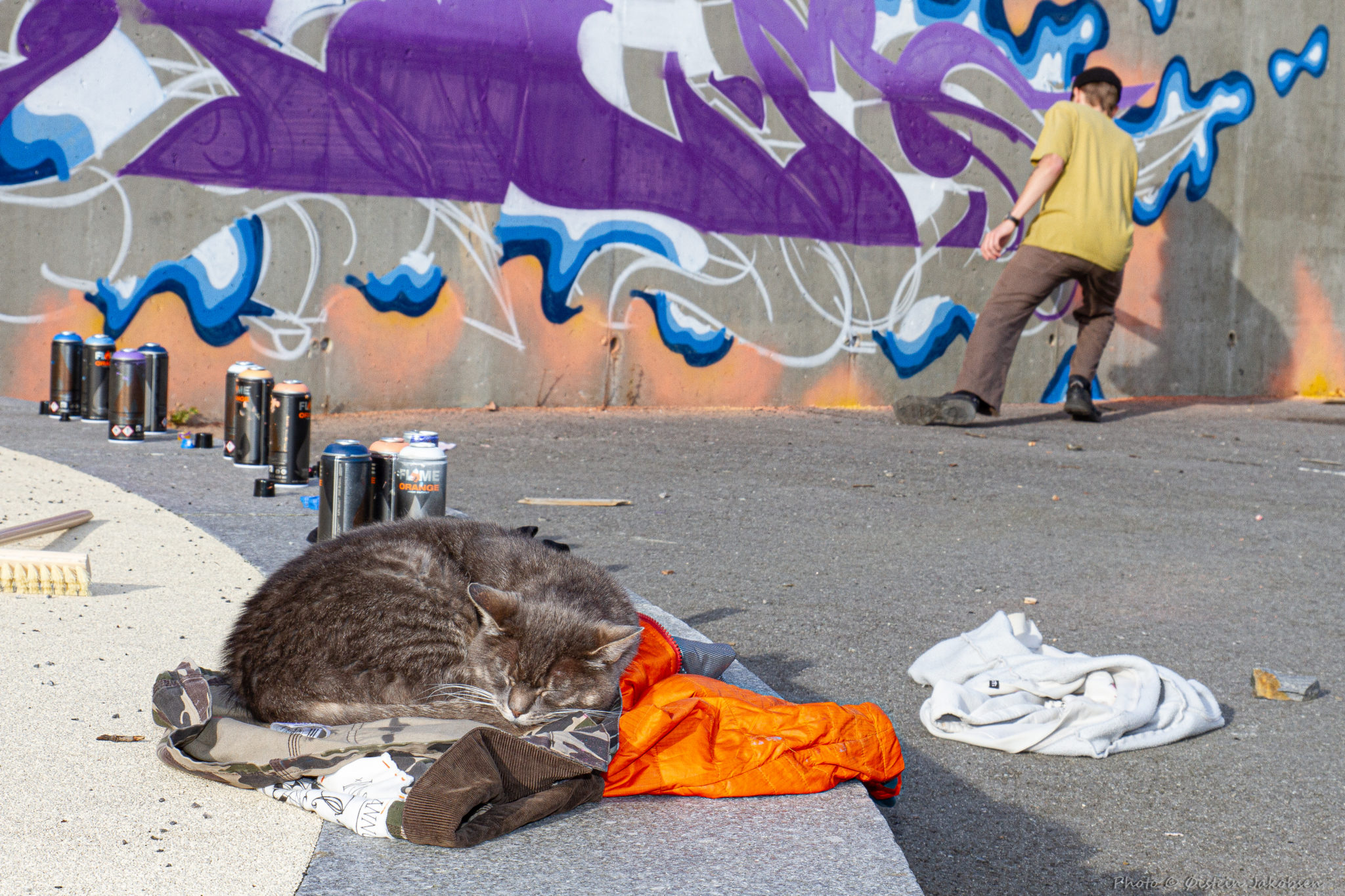 We rocked the whole weekend. We left after the sun said goodbye on Sunday. Leaving colors and tags for the kids, teachers and anybody else to enjoy as Monday morning blues came rolling as it always does on a Monday morning.
Tnx Britt Unni for jumping in on such short notice!
Tnx Norvald for having us for the weekend… for trusting us with such pressures walls.
(Scroll down for more pics!)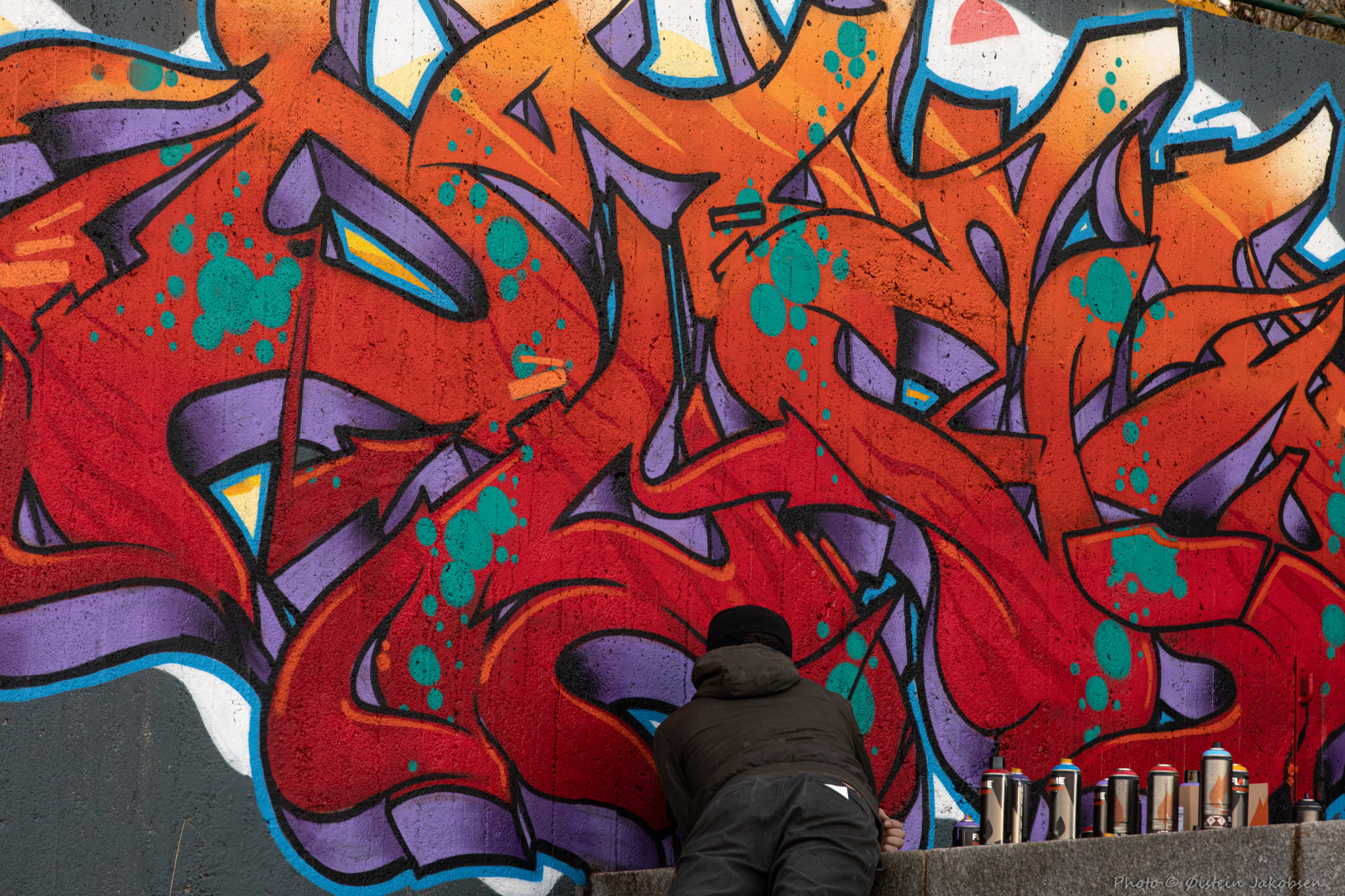 Huge shout out (greeting) to the kids that kept us with company, eat our food and helped paint the walls. You rock!
Huge shout out to Askøy and Sverre
We'll be back any time!
We loved it!
Hope you do.
The artists were HAREM, SNÅL, Phath Phunk, Moron (Ambroise Albanese), Exot Toxe and Piem. Love u guys.
Best regs
"Love it, live it"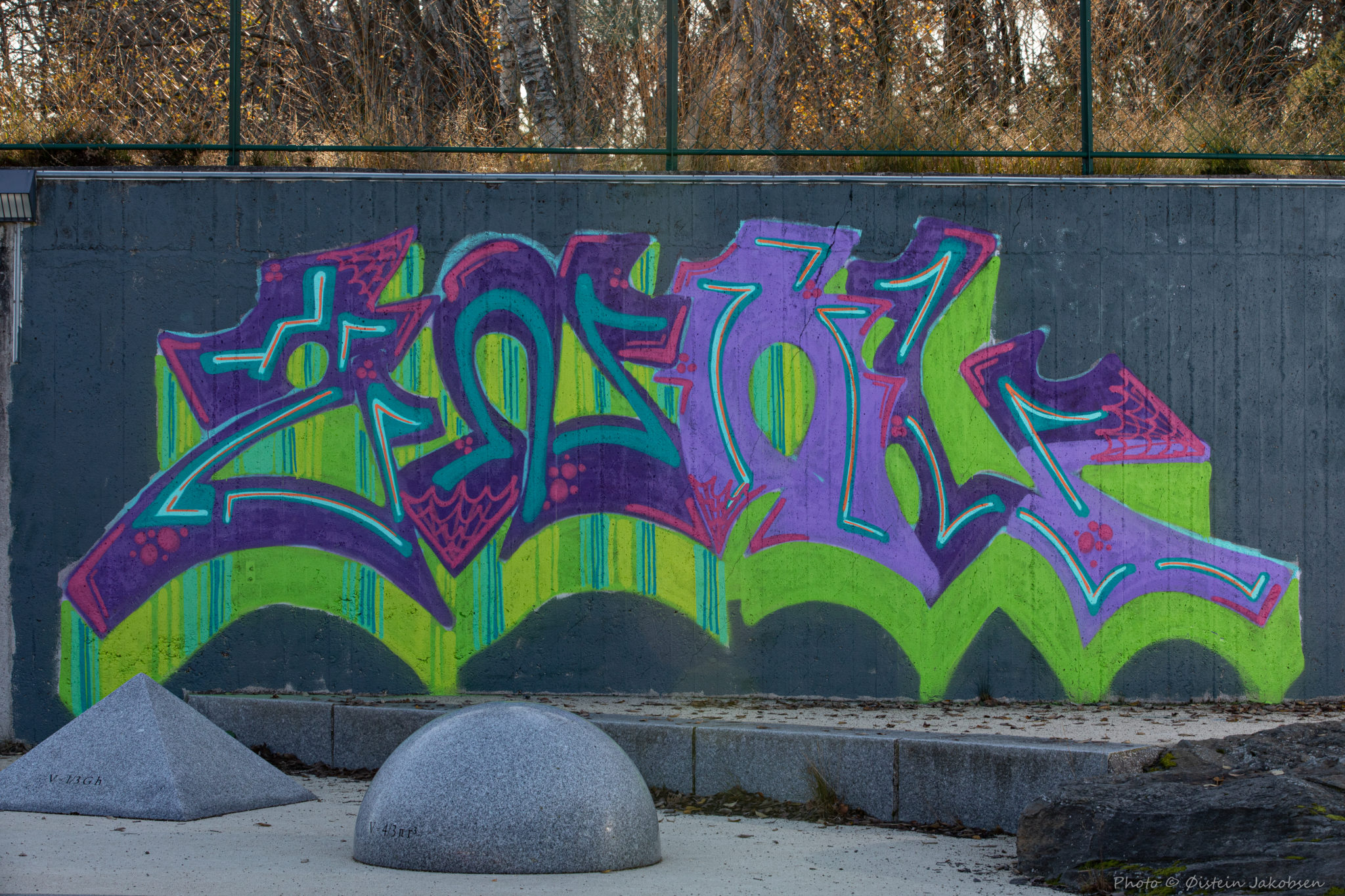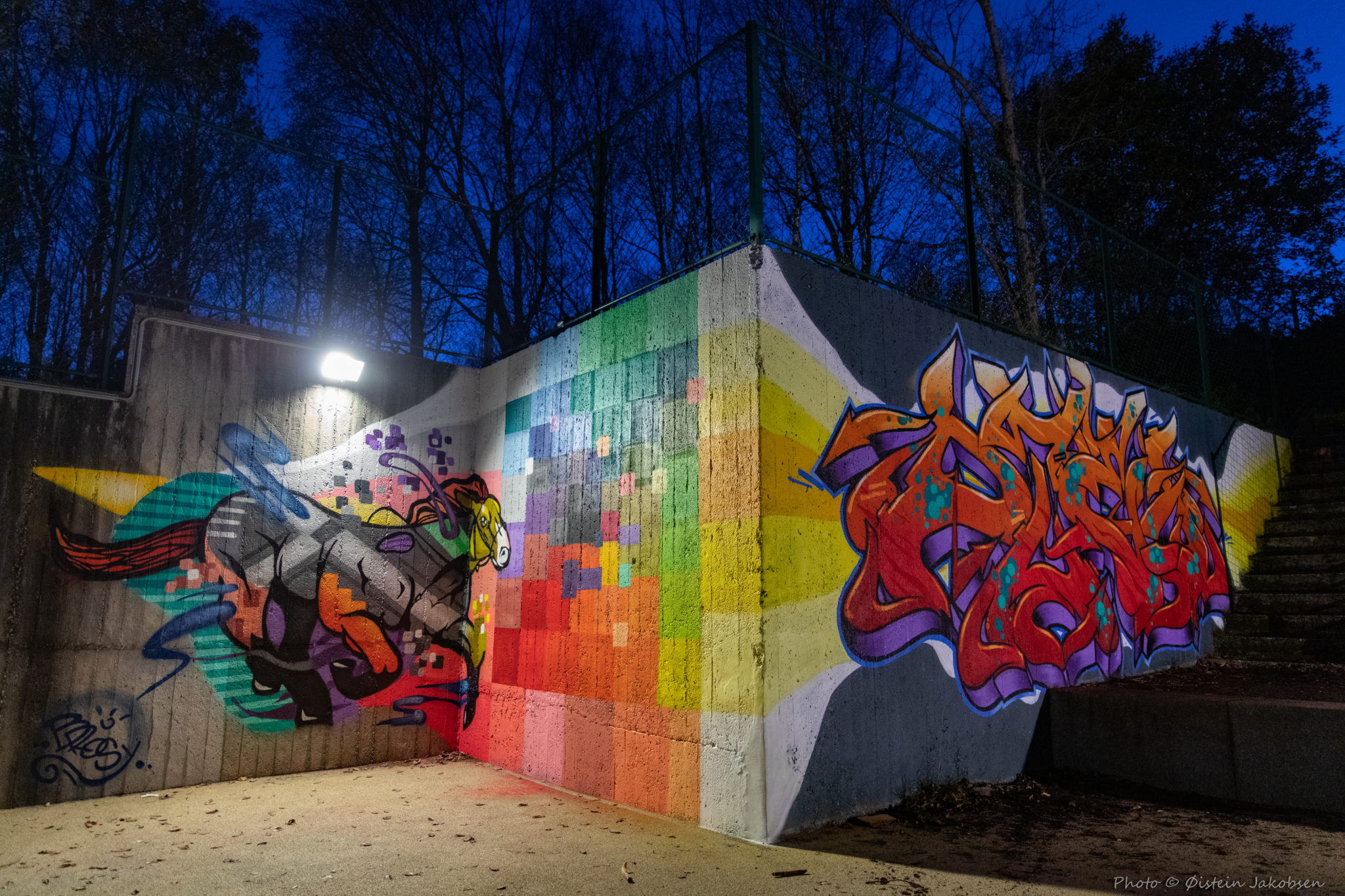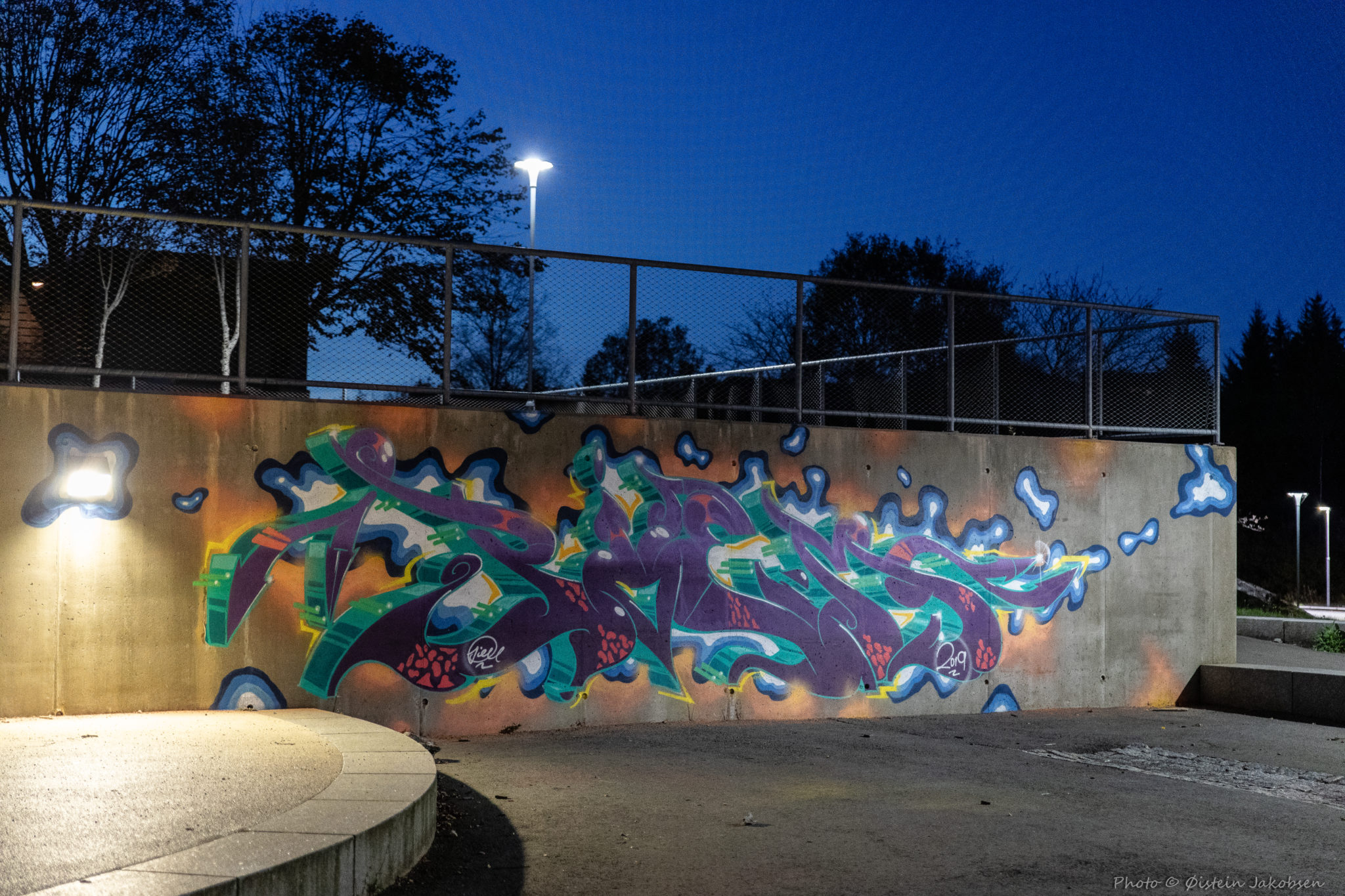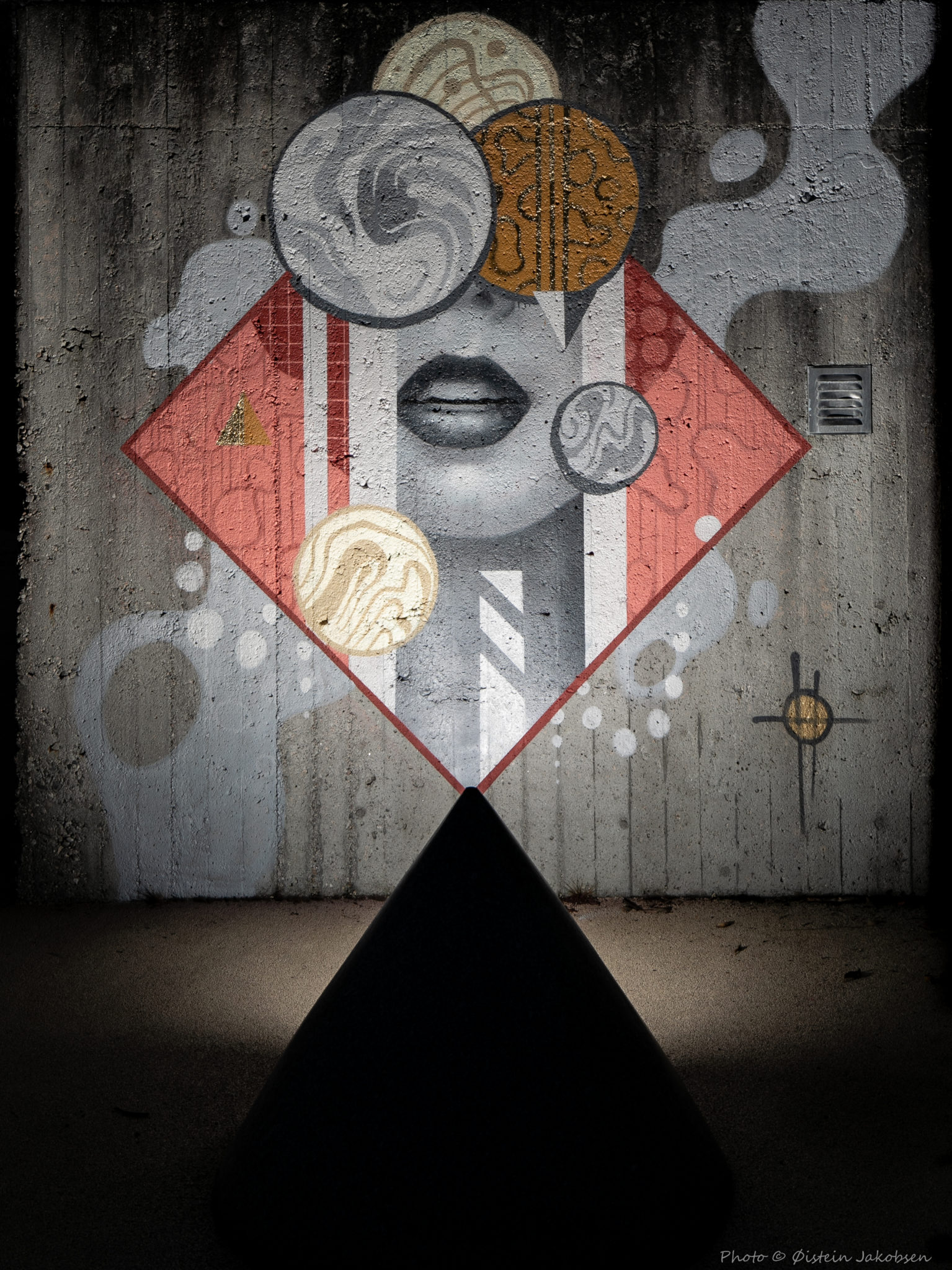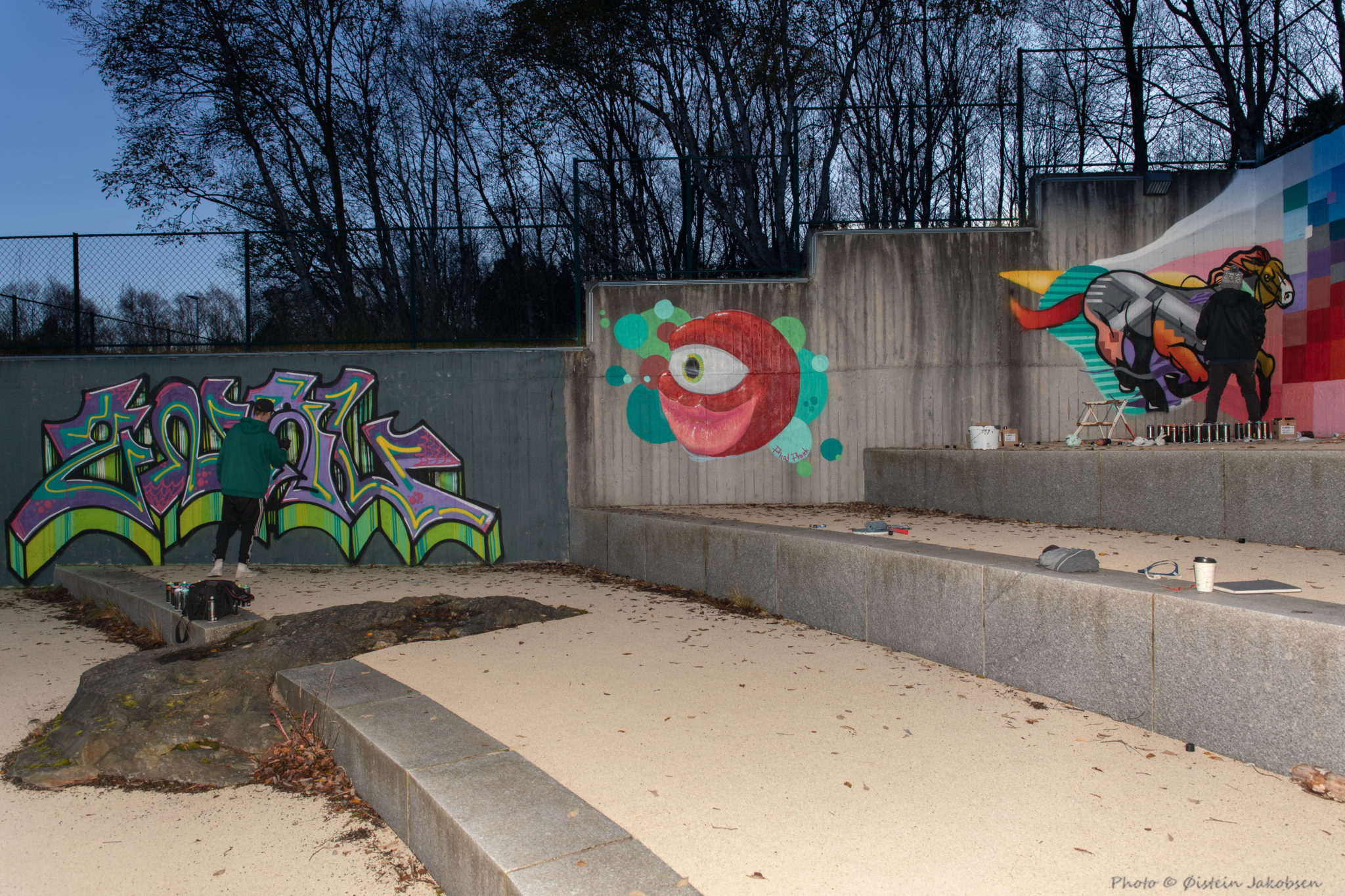 All pictures by Øistein Jakobsen