Check below this post for an awesome contest in association with PaulCamper!
As you might know, in 2019 there will open a Street Art Museum at the NDSM wharf in Amsterdam Noord. Close by the location German street art duo PenCake & Zrog painted a mural as part of the Urban Roadtrip by Urbanskills.
Street art is getting bigger and more popular among not only art lovers but almost everybody. And luckily for them, not only Amsterdam but plenty of other European cities are filled with street art. Everywhere there are enough murals and pieces where street artists show their creativity. No need to visit museums anymore, art is everywhere!
After their visit to the NDSM wharf, PenCake & Zrog are touring through Europe with a PaulCamper. Visiting several cities to brighten them up with their colorful street art as part of the Urban Roadtrip. Traveling with a PaulCamper is not only comfortable but also gives them the experience of freedom and adventure. Going wherever they want to go, whenever they want to go. Exactly how street artists like it.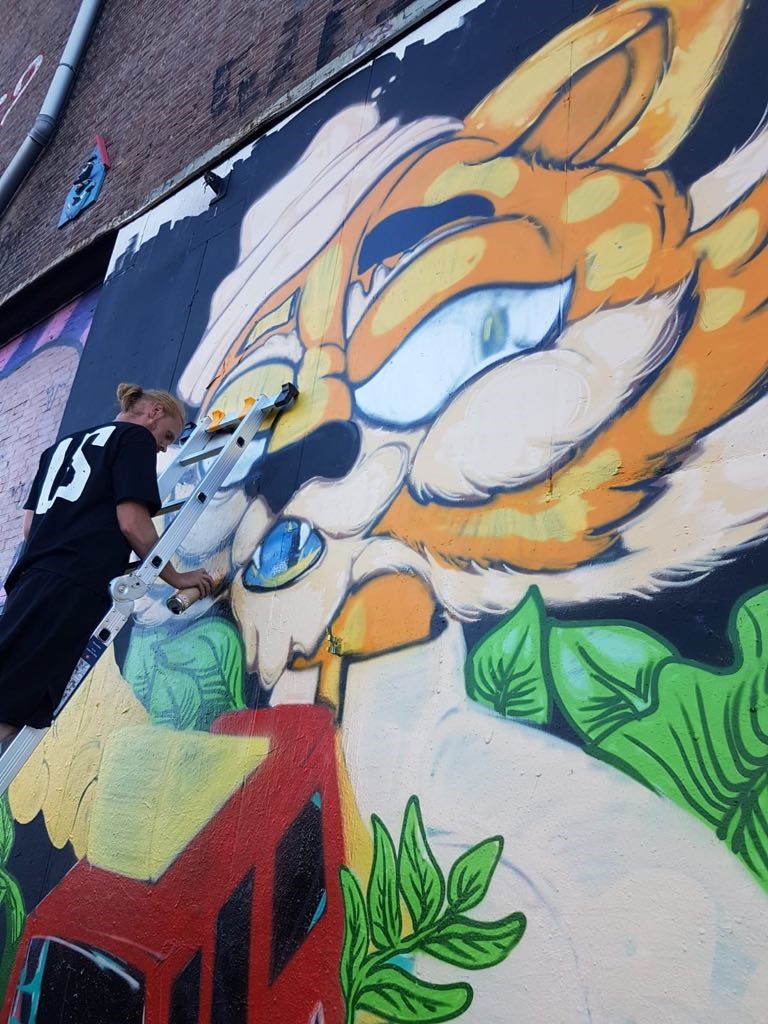 Urban Roadtrip is supported by the camper-sharing platform PaulCamper. As part of this action, PaulCamper gives away a 4 days urban road trip. Check out their site www.urbanroadtrip.de for more info and how to win this awesome prize!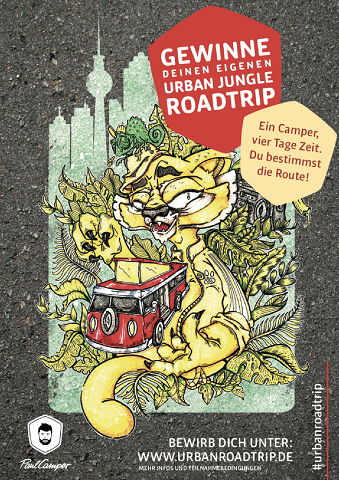 Want to check out the artwork? Visit the NDSM wharf yourself or contact PaulCamper for more info.