Long known for its progressive political climate, diverse music scene, and delicious food, Austin is also home to a thriving street art community and several remarkable public art programs. The current weather is an apt descriptor for the town in general – Austin is officially a "hot" city in every sense of the word and Tommy Gardner takes you there.
The heat hits me like a blast furnace as I step off the plane in Austin, Texas. It's lunchtime and we're already well on our way to the forecasted high temperature of 105° Fahrenheit/41°C, the latest in a string of ten days with temps above 100°F/38°C+. In April of this year, the US Census Bureau confirmed Austin's status as the fastest-growing area in the United States – for the eighth consecutive year. Austin is a town on the move. Due largely to a surplus of quality jobs, good schools, and a low crime rate, people continue relocating to the state's capital city by the tens of thousands annually.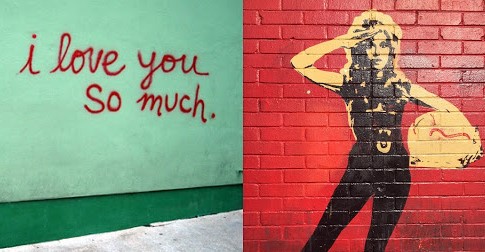 I love you so much, Amy Cook – Fonda as Barbarella, Unknown
Established in 1985, Austin's Art in Public Places (AIPP) program collaborates with local and internationally-known artists to incorporate the city's history and values into cultural landmarks – some which have become cornerstones of Austin's identity. As of this writing, the AIPP collection includes over 321 works of art and, in 2018 alone, the program supervised over 70 commissions, donations, and repairs. City ordinance dictates that 2% of eligible capital improvement project budgets are allocated for commissioning or purchasing art for those sites. A quick search of the Public Art Archive reveals 273 temporary and permanent public artworks in Austin, in materials ranging from glass and clay to cloth, acrylic paint, and aluminum. Many public artworks celebrate the city's commitment to individualism and quirkiness, and underscore the slogan popularized by Austin's Independent Business Alliance, which reminds citizens, visitors, and artists to "Keep Austin Weird."
Willie, Jacqui Oakley/Joe Swec/Eric Montes – Mr. Rogers, Eleanor Herasimchuk a.k.a. Niz.
As the city's walls and alleyways readily attest, Austin is home to a strong and diverse Street Art culture. From the dozens of iconic murals (both sanctioned and otherwise) to the many interventions and installations in the city's neighborhoods and business districts – artists have made their marks on virtually all areas of the city. Various crews and collectives work throughout the city, decorating the walls and byways with a brilliant mix of spray, paste, illustrations, graff, and other art forms. 
Among the most prominent sets of talent are SprATX and the Blue Dozen Collective. These and other organizations provide independent Street Artists access to a broader community of creative-types, facilitate networking and skills development events, act as a conduit for commissions, and even provide artist residency programs. Some artists fully embrace these organizations and leverage them to explore and develop commercial opportunities. Others simply enjoy identifying with a larger interest group and are primarily involved in the group's social and skills-development events.
estebandelvalle112, "The Four Horsemen Killing Time"
Individual local artists from the collectives referenced above are among the most prominent across the city's artscape, and these established artists are complemented (some might say counterweighted) by a host of other works and artists. Many of my favorite works in Austin are unsigned wheatpastes affixed to alleyway walls behind the clubs and restaurants on South Congress Street, and on the buildings lining Caesar Chavez and 7th Streets. Throw ups and Wild Style lettering cover sections of neighborhoods off of Guadalupe Street near the University of Texas' Austin campus.. It seems wherever you look in Austin, street art is there – particularly east and south of downtown, and especially on South Congress Street and the numbered streets (e.g. 1st, 6th, 7th, etc.) from downtown east to the airport.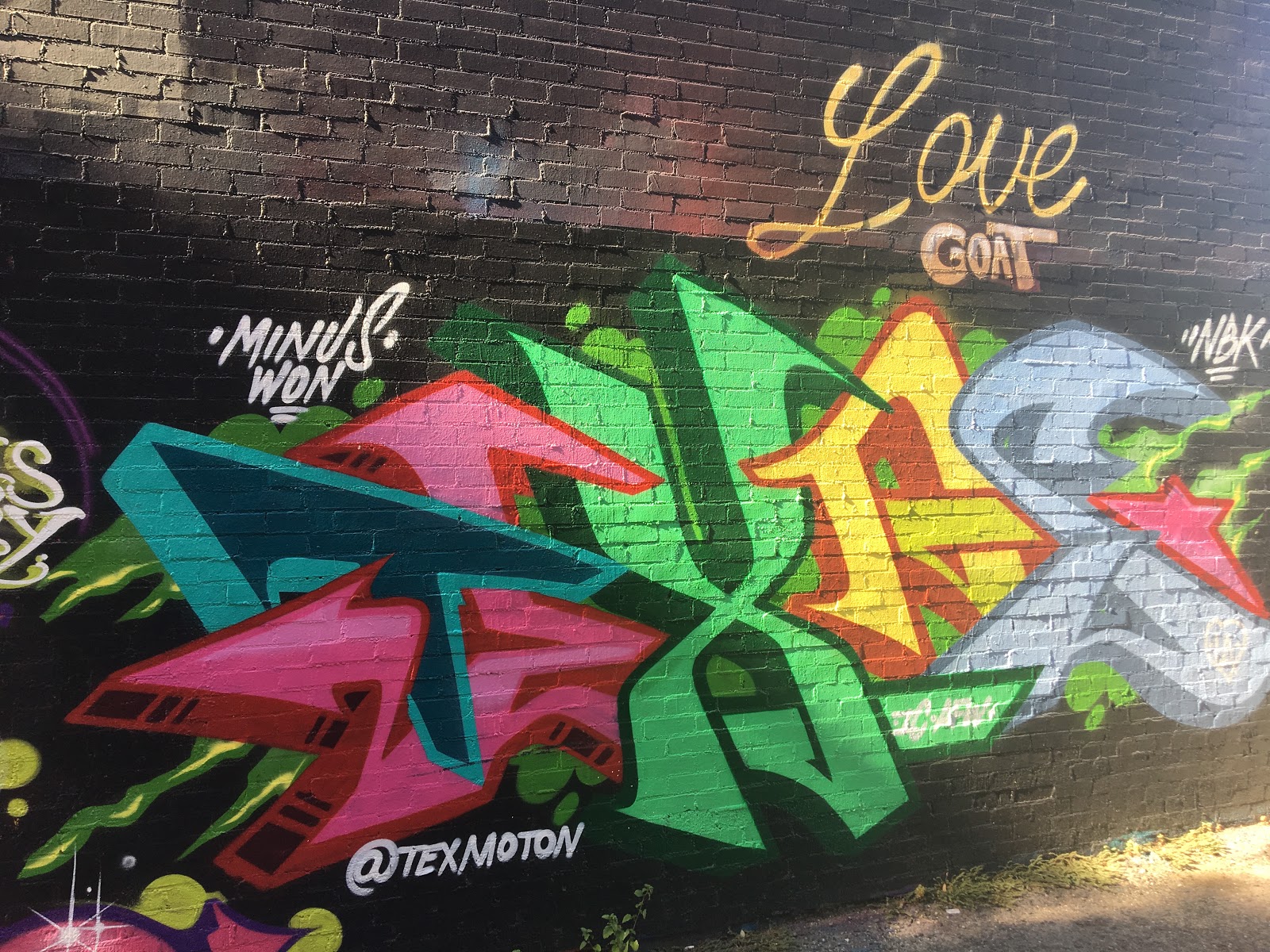 TEX,Texas
In addition to local standouts Briks, Federico Archuleta (@graffitiwestern), Truth, Emily Ding and Mez Data – among many, many more – Austin is home to works by a number of other nationally and internationally recognized street talents. OBEY-artist Shepard Fairey has painted several pieces throughout the city, including an ode to recording artist Joan Jett on West 4th Street and a classic piece of work on the side of Empire Control Room & Garage on East 7th. Blek le Rat, acclaimed French artist, and reputed godfather of the stencil street art movement placed a beautiful piece on the side of Native Hostel Bar & Kitchen at 807 E 4th Street in December of 2018. Jeremy Novy, Wisconsin-born California resident whose Koi stencils and Drag wheatpaste images appear all over the USA, is up in many locations throughout the city, including the south wall of Homeslice Pizza on South Congress Avenue.
Blek le Rat, Untitled @ Native Hostel (Photo credit Beth Grainge)
Any discussion about Austin street art would be woefully incomplete without an homage to Hope Outdoor Gallery, a.k.a. Castle Hill Graffiti Park. This park, located on Baylor Street near 12th Street, represents a unique chapter in Austin art history and was truly a rare find anywhere within the United States.  
In the mid-1980s the hillside property just northwest of downtown was partially developed as a condominium complex, but for various reasons (mostly lawsuits) the project failed. The site sat unused for many years and during this time graffiti artists began decorating the foundation walls, referring to the area simply as "The Foundation."  In 2011, the landowners and a nonprofit group named HOPE came to an agreement whereby the nonprofit would partially rehabilitate the property, and the landowners would formally allow artists of all kinds to paint and apply artworks to the foundation walls. Hope Outdoor Gallery officially opened to the public (with help from Shepard Fairey) at the city's iconic music festival South by Southwest in March of 2011.  
Hope Outdoor Gallery/Graffiti Castle Hill in its heyday
Hundreds of people visited the park each day thereafter. Scrambling up and around the tiered concrete structure creating their own unique masterpieces, free from the worry usually associated with painting someone else's property. The creativity was off-the-charts and the mix of styles, colors, and abilities was ever-changing. Until earlier this year, HOPE Outdoor remained one of the only "free fire" graffiti and street art zones in the United States. Unfortunately, after much rumor, speculation, and confusion, the park was permanently closed and fenced-off in January of  2019. A new version of HOPE Outdoor Gallery is scheduled to open sometime in 2020, but the target opening date has already been extended while the original park sits padlocked and dormant. Eight months after closing, there is still no sign of the impending development activity that legitimized its closing. 
Hope Outdoor Gallery/Graffiti Castle Hill under lock and key today
The new facility, billed as "an art park & full-service events center," will reset the bar for public outdoor art spaces in the US. Instead of Castle Hill's super-convenient downtown Austin location, the new HOPE space will reside 8 miles southeast of downtown adjacent to Austin's Bergstrom International Airport. Whenever it finally opens, the new state-of-the-art facility will meet with near-universal acclaim and acceptance, as it should. Those of us who decorated the original Castle Hill HOPE location will still lament the closing of a unique, iconic and ultimately-accessible urban art playground – the likes of which most US residents have never seen. It was perhaps the nearest thing Americans had to NDSM Amsterdam, Christiania Copenhagen, Brick Lane London and similar areas in other art-friendly cities (Paris, Barcelona, Berlin, Prague…) around the globe. All of this said I'm still excited to experience the new location.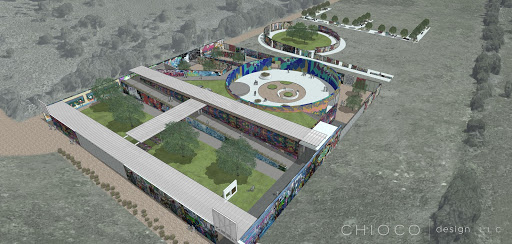 Artist rendition of proposed 2020 HOPE Outdoor Gallery (Photo credit: Chioco Design, Austin)
Due to a large number of technology and startup companies establishing a presence in Austin, the city has been referred to as the "Silicon Valley of the South." Dell Technologies (EMC), Amazon, Apple, Google, Oracle, and Facebook all have active and expanding footprints in the city. With the variety and diversity of independent street art throughout the city,  government and collective programs that support artistic commissions and purchases, and the 2020 creation of a state-of-the-art Public Art Center (HOPE Outdoor), Austin's creative star continues to rise. From unauthorized street interventions to private-business sanctioned wheatpaste walls, from the Austin City Limits soundstage to the world-famous South by Southwest Festival, and from daily Food Truck Rodeos to the finest steak at Truluck's, this town is a growth, music, culinary, climate, and street art HOT SPOT.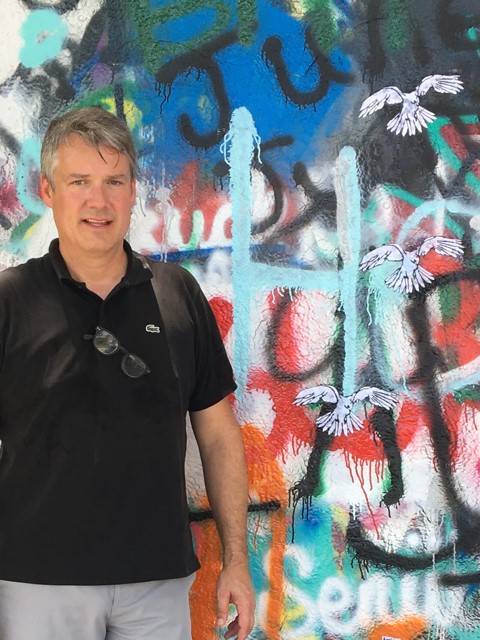 By Tommy Gardner. Tommy was raised in the southern United States, and currently lives in Minneapolis, Minnesota. A Street Artist trapped in a tech salesman's body, he installs his own creations around the world as he travels for business and pleasure – all the while photographing and collecting the work of other, far more talented artists. Having researched, visited, and photographed Street Art hotspots in most major US cities and many other countries (including the Netherlands!), Tommy looks forward to the day he can devote more of his time to this exciting pursuit. While he agrees that Street Art looks best "out in the streets", he's also an outspoken proponent of artists being able to make a decent living doing what they love. As such, he regularly reaches out to Street Artists from all over the world to purchase a wide range of works, including original paintings, spray/stencils, actual wheatpaste sheets, stickers, and original, open, and limited edition prints. Tommy also created and moderates the Street Art Collectors group on Facebook. Join him there or on Instagram.