Born in Vic in 1980, Kazzius began in 1993 to work in train tracks and abandoned factories. Parallel to his work in the streets, Kazzius also begins to produce studio works in 2009, evolving towards a more personal path.
In his work he plays with geometric structures and correlative colors, which merge with organic lines. Their shapes can remind constructivism, could be classified as abstract art, with a clear essence of urban art and futuristic touches. His works seek to convey the sensation of movement and depth.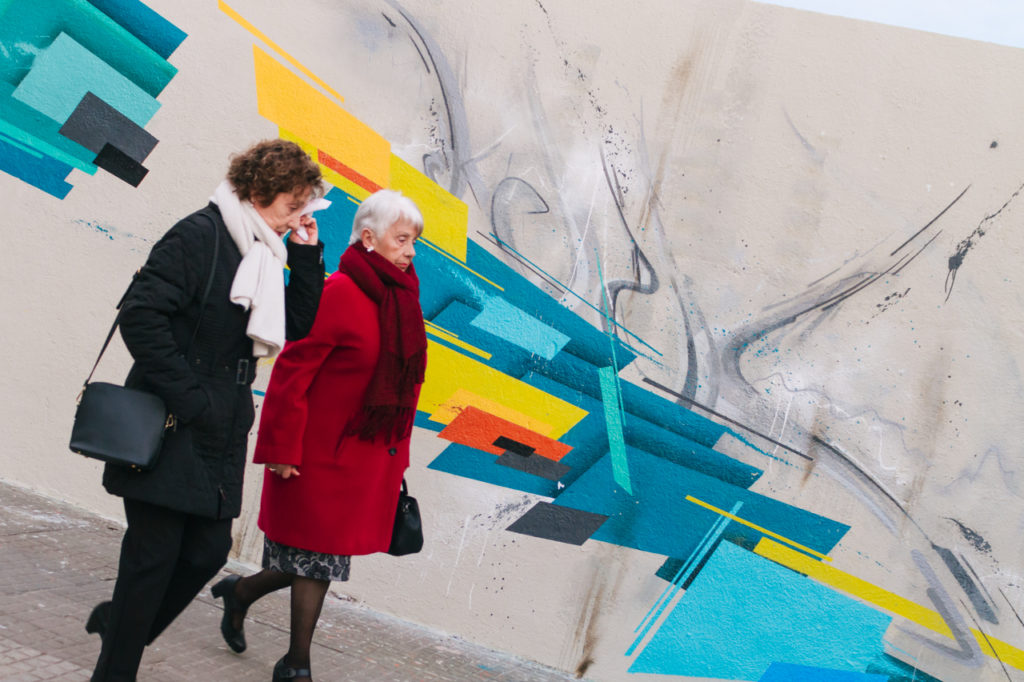 Kazzius describes himself as spontaneous and millimetric, and seeks to recreate the sensation of movement through stroke and geometry, and to bring life to the works. He has a particular interest in architecture.
"I look for repetitions in the forms to generate the movement, play with the void to give depth and at the same time make the work breathe. With the stroke I give texture and I used it to give a more organic and spontaneous point.
Project 12+1: 12+1 is a proposal put forward by Kaligrafics and Contorno Urbano in Sant Feliu de Llobregat: 12 artists, 12 months, one wall, one artistic intervention per month and one final exhibition, presenting each of the artists' unique work.
12+1 is an open-air art gallery, one which changes each month.
A unique vision which problematizes the way we exhibit urban art, and the place of these artworks in the city.
Contorno Urbano: Contorno Urbano is the first Foundation in Spain to be fully dedicated to urban creativity and graffiti. The team has over 10 years' experience in murals and urban art dissemination, as well as having worked on international projects.
IG: @contorno_urbano
Twitter: @contorno_urbano
Facebook: @contornourbano
Vimeo: Contorno Urbano
Pics: Alex Miró Blay