We like to introduce you to this brand new work, that NEVERCREW did in Italy, in the city of Novara. 
For this mural painting, Pablo and Christian worked especially on vision and on layers. 
Playing between real and painted elements, creating a fake dimension in front of the building and using this to analyze. Once more the perception that mankind has of the environmental situation.
This new work is called "Cluster".
With this work, Nevercrew tries to show us that it's almost impossible to have a real relationship with nature. Due to the amount of data, the political system and shared knowledge, we don't see what kind of human inpact we have on nature.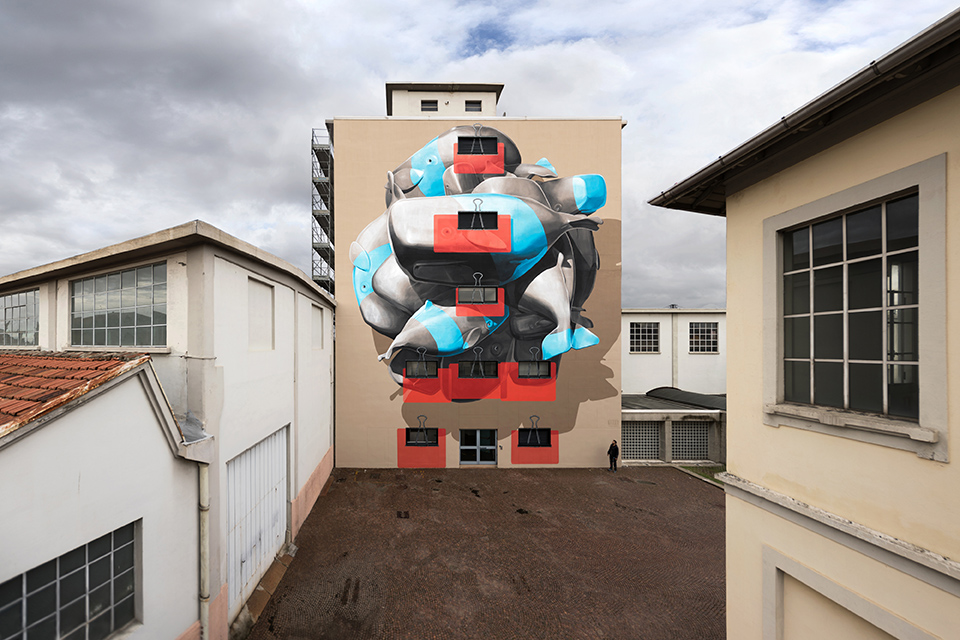 "For this project we therefore followed the particular position of the windows and the location of the wall, that characterize both the reading of the image, its structure and how people can glimpse it. We worked on vision and on layers, playing between real and painted elements, creating a fake dimension in front of the building and using this to analyze. Once more, the perception that mankind has of the environmental situation, of the actual connection with the overall balance, to recall the need to recognize and overcome the detachment."

Nevercrew:
https://www.facebook.com/NEVERCREWpage
https://www.instagram.com/nevercrew
Credits:
All pictures and text by NEVERCREW