Kraser painted this new work in the small town Llano del Beal. The mural is 500 meters from Victoria Cave, the Victoria cave is a reference in the archeology caves, in it, the technical team have found more than 200 species of the Pleistocene but this small city does not have the necessary resources and is forgotten from the rest of Europe as an important archaeological deposit. Among all that large number of species found in the cave, the most outstanding is the hyena, they have found many fossils and faces of the hyena, the cave was his home.
For this reason, this is a small contribution by Kraser, so that the name of Victoria Cave will be heard more and have more opportunities. Kraser thinks that all of us have to try to contribute something to the culture.
The story of Kraser
Kraser is an artist and graphic designer born in Cartagena (Spain) in 1977. He attended the School of Art in Murcia in 2000. Kraser moved to Milan in 2009, where he continues to live.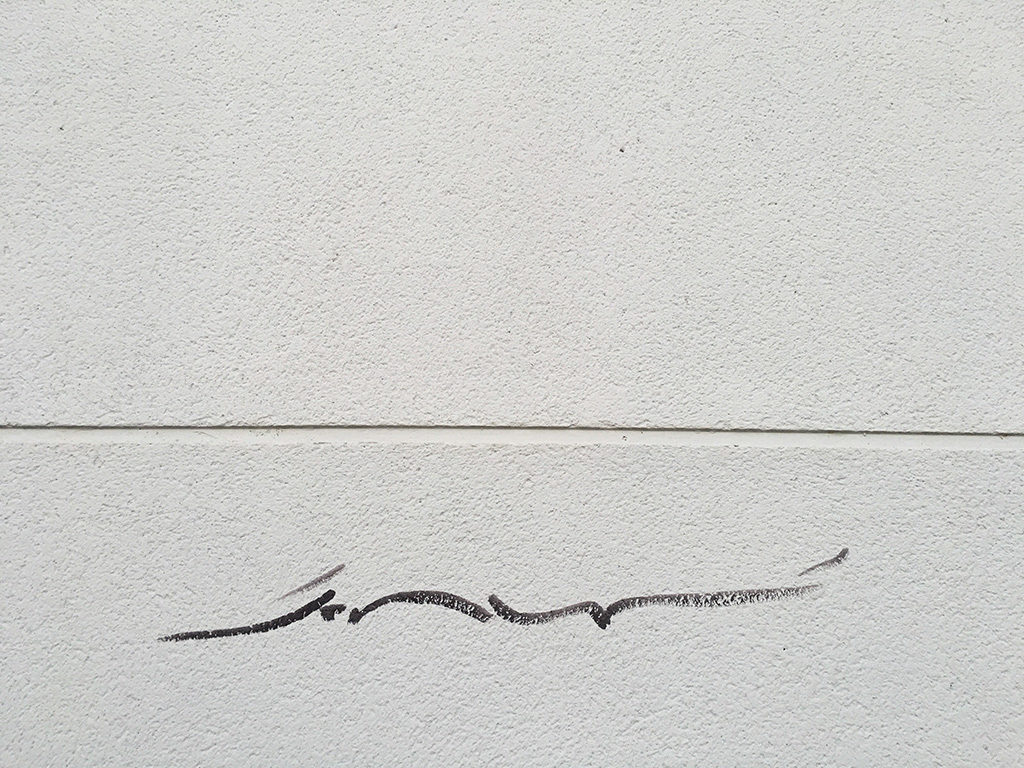 Even as a young child he was attracted by painting. He began in the Street Art scene in his early teens. Since then he has participated in many national and international exhibitions. His works have appeared in numerous books and magazines, and he has curated exhibitions of his works at art festivals and expositions. He has also participated in "Live Painting" events at many european festivals.
His works are influenced by an eclectic mix of Old Master, Surrealism and …. His paintings convey emotion through a mix of ironic and dreamlike concepts. Their aim is to convey emotion while still allowing the viewer to develop his own interpretation. From his first steps and to his latest production, he has created a set of work in which the use of Letters expresses his private language.