The fourth edition of the annual 3D art festival – Dubai Canvas, organised by Brand Dubai, the creative arm of the Government of Dubai Media Office (GDMO) has this week wrapped up for 2018.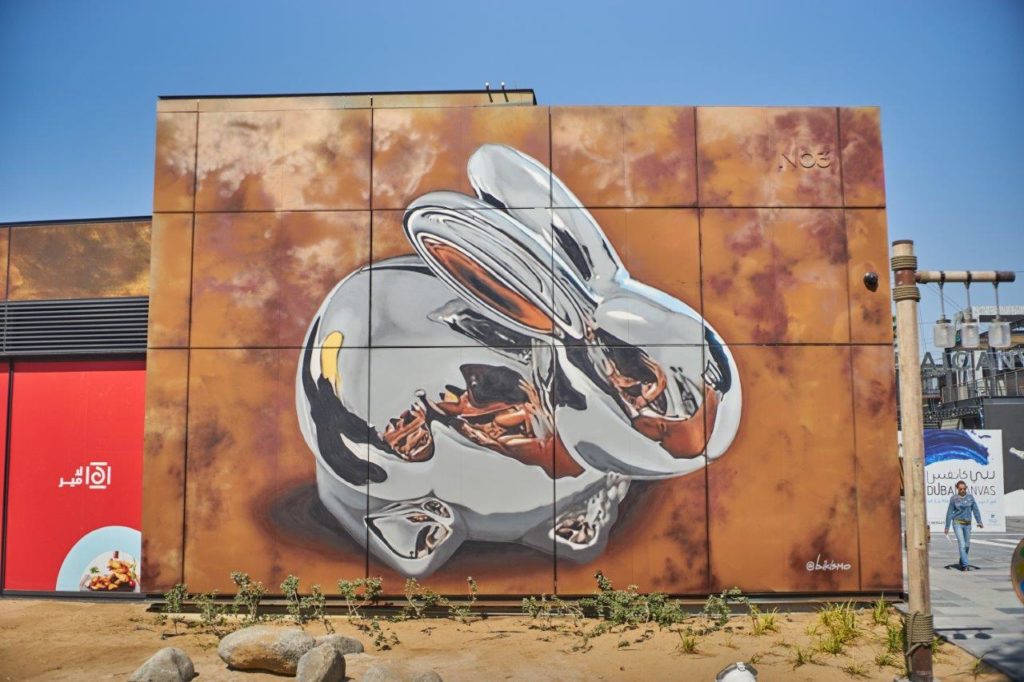 The event which ran from March 1st – 7th saw over 30 international and local artists take over La Mer beach with a mixture of temporary 3D pieces and larger more permanent murals bringing some unique art and colour to this free for all event.
We're bringing you an overview of some of the most exciting works produced starting with this piece by Dutch 3D master Leon Keer. This anamorphic piece of a grabbing machine is a nice play on the surroundings with idea of moving away from a lifestyle of consumption and more towards a sustainable environment. To get to all that lovely green in the machine you have to stack and fill all the boxes with your luxury goods.

Juandres Vera's piece entitled 'catch and release' of a catfish bursting through the wall is a homage to his father and their times spent fishing together when Juandres was a child.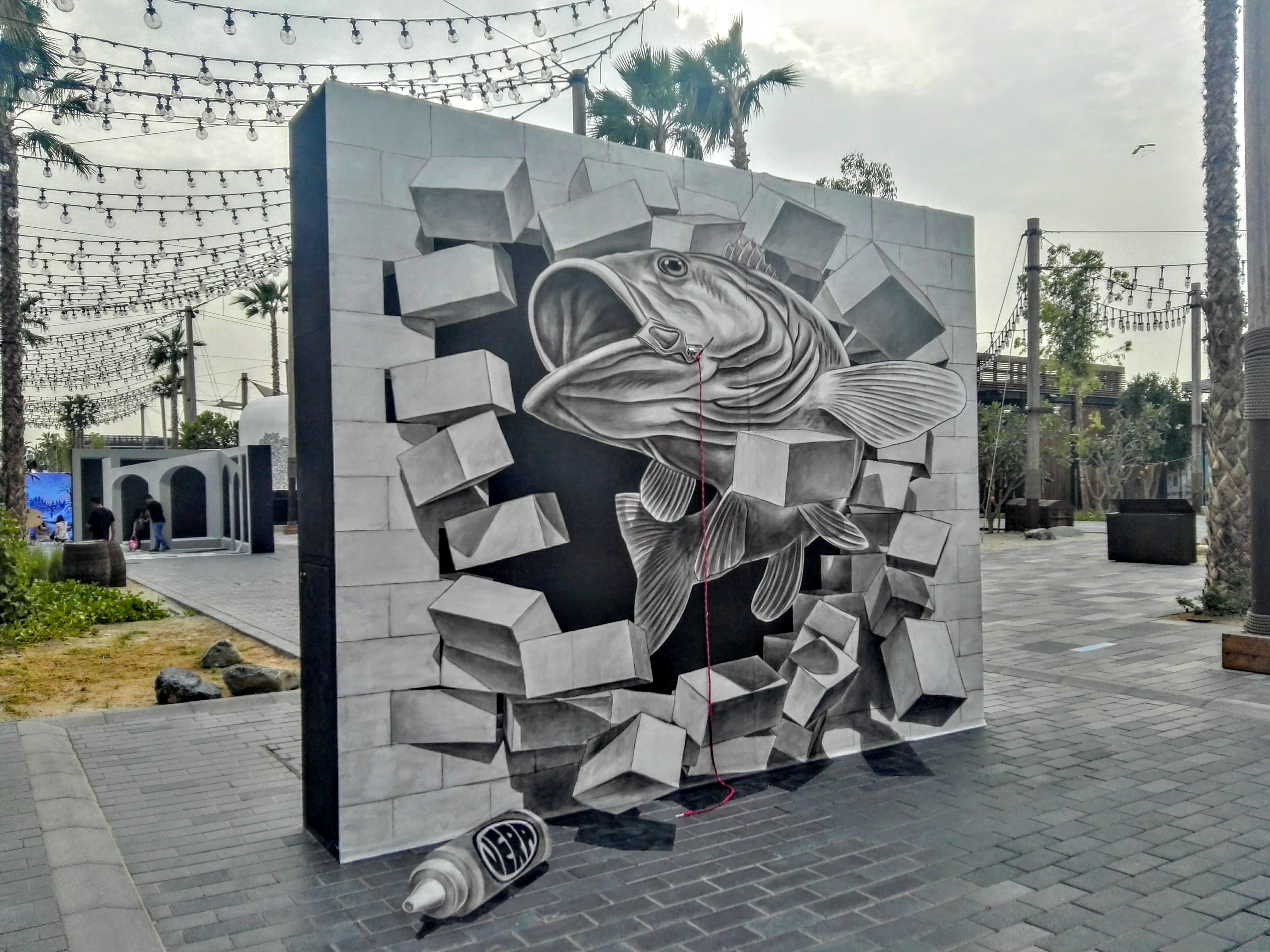 These wonderful inflatable beach toys tumbling out of a fallen box by Roberto Treviño Rodriguez definitely caught the imagination of the families in attendance.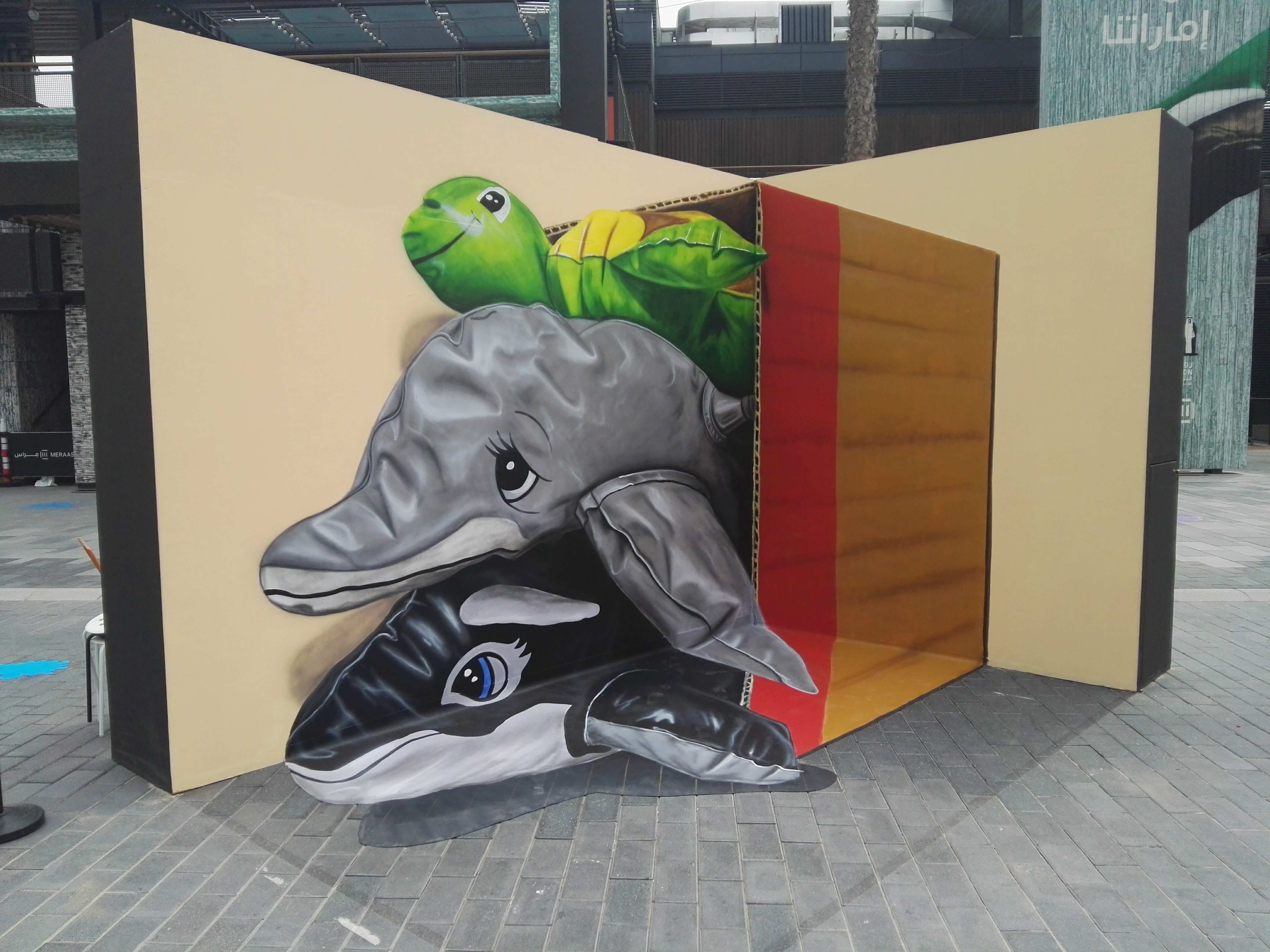 Continuing the anamorphic theme Etien created this wonderful and thoughtful art work using both acrylic and spray. You have to wonder which one of the fishes is happier… the one in the bowl or the one on the outside? Or are they both the same?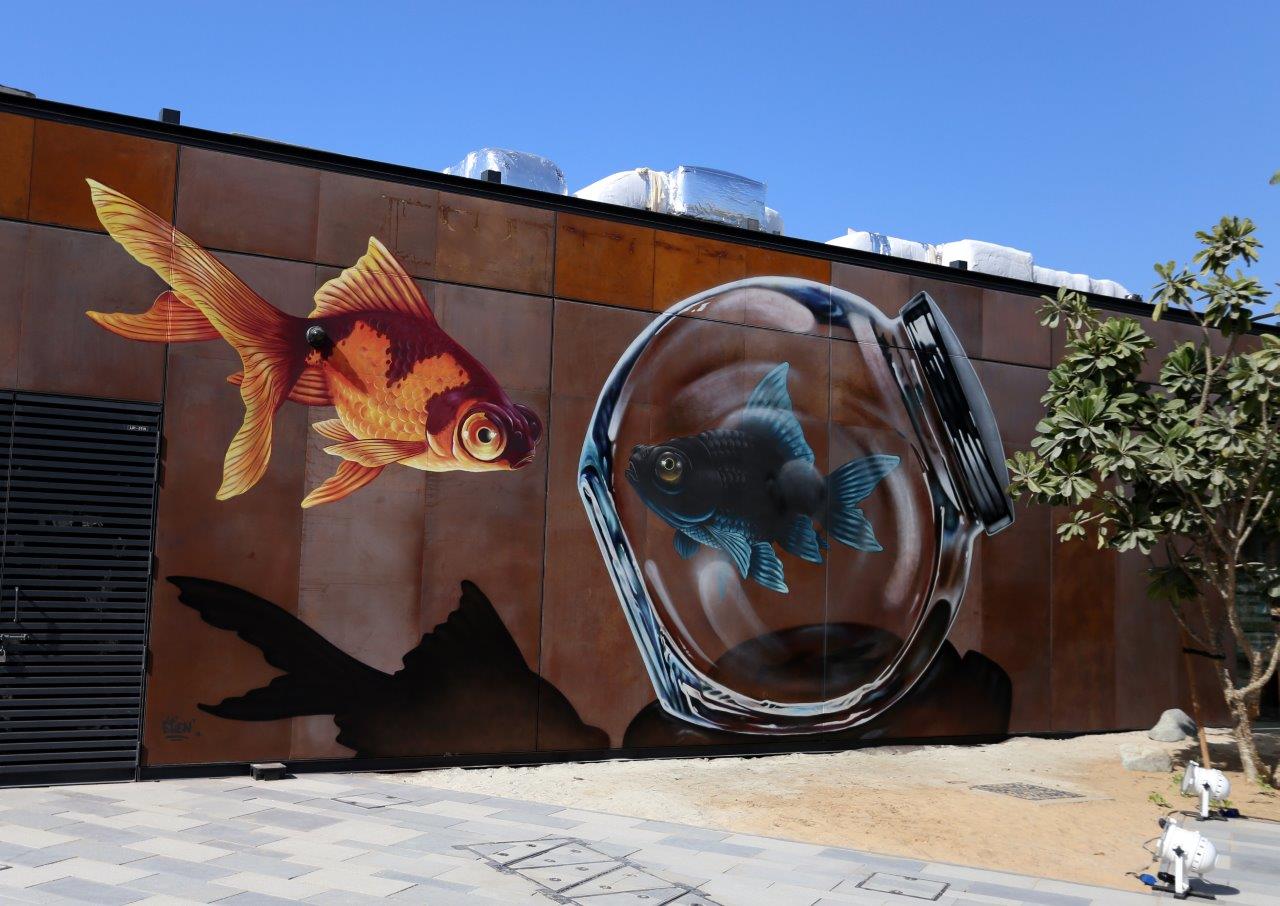 American artist Tom Bob was prolific during his time in Dubai, creating no less than TEN pieces ranging from Alligators to crabs to Indiana Jones. The artist famous for his creative use of street 'furniture' definitely left his mark with these colourful and humorous works of art hidden all over La Mer.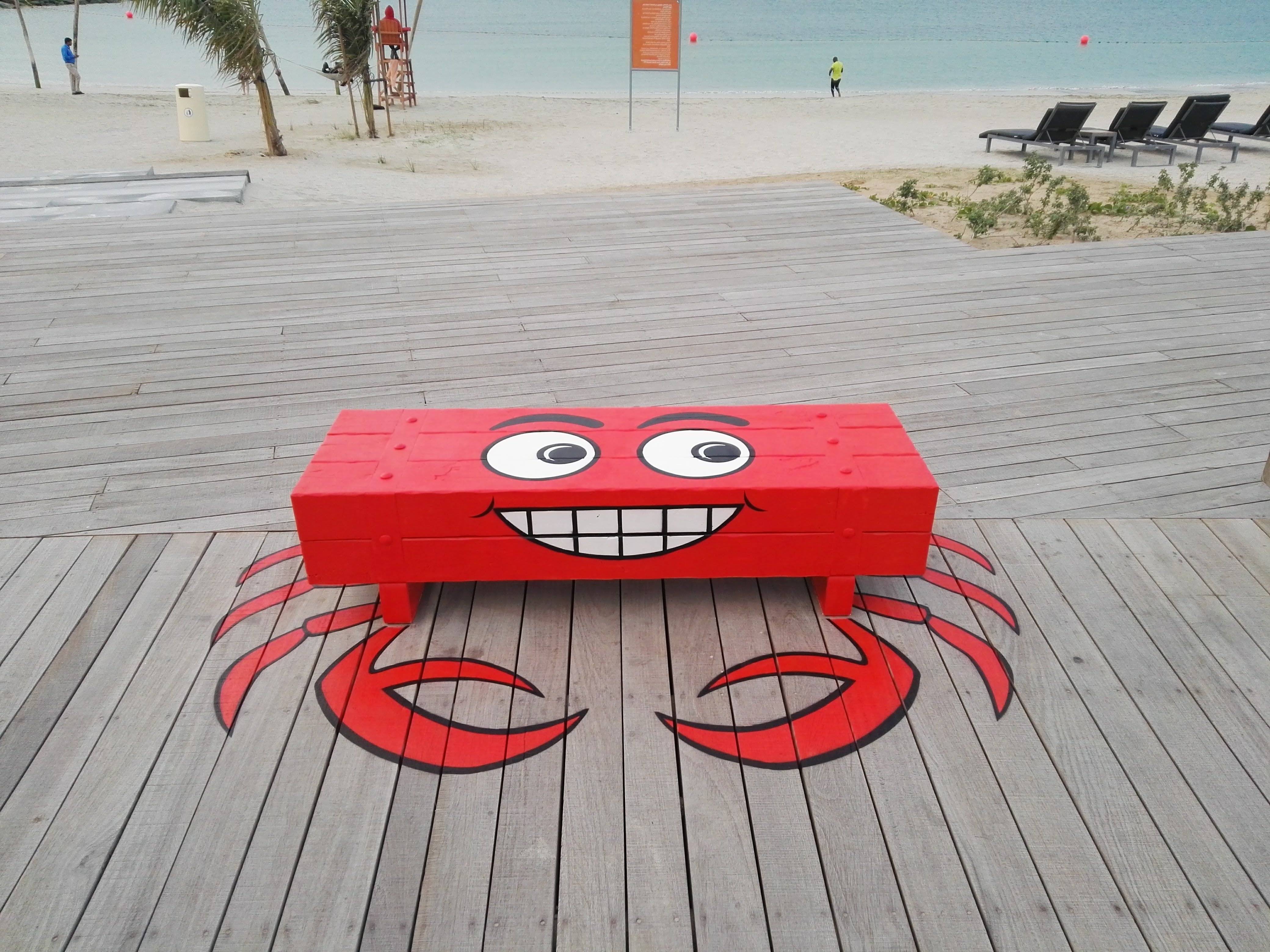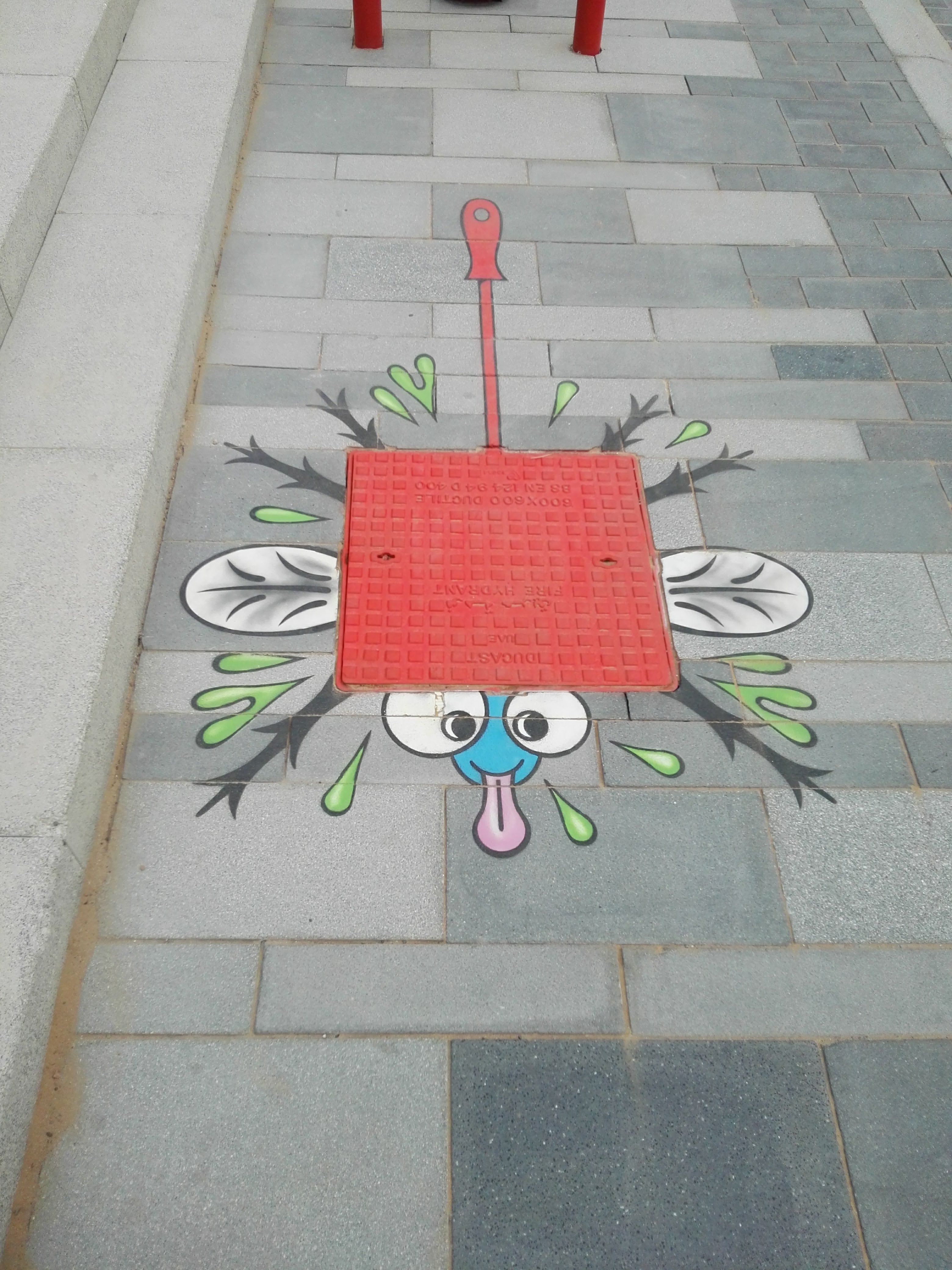 Brazilian artist Alex Senna was also in the mood for painting more than once and left La Mer with two fantastic murals.  These permanent works both done in the colour blind artists usual black and white, illustrating his innate ability to capture the shadows of the characters he paints.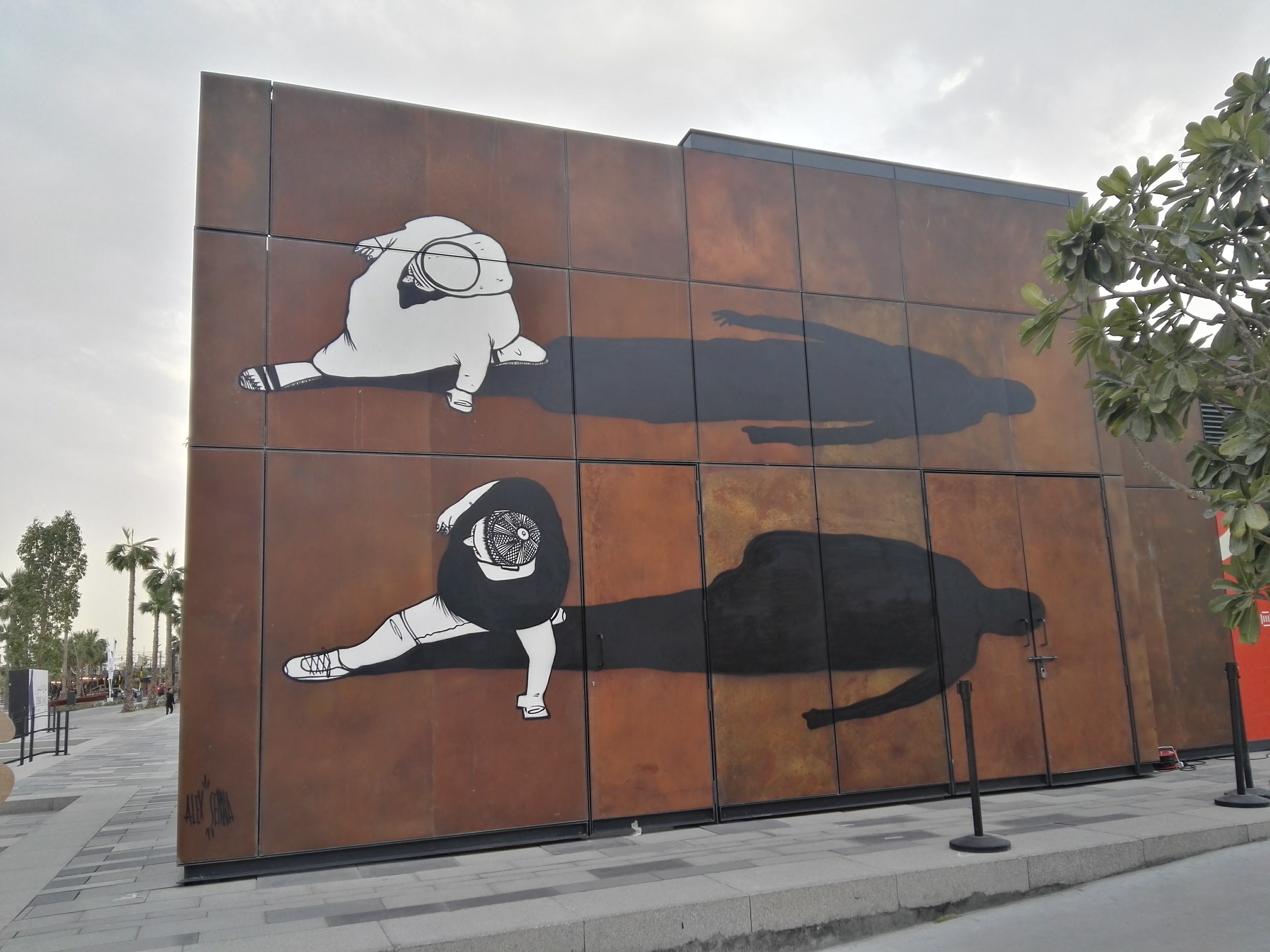 Case Maclaim spent four long days on a scissor lift painting the largest piece of the event. His fisherman piece definitely a highlight with all the artists commenting on the details and textures used to create this incredibly detailed mural of a fisherman with his catch.
The guys from the Tape over crew Berlin certainly made an impression with these two works made solely out of duct tape… yes that's right, duct tape. It was a real pleasure to watch these guys be so creative with so little.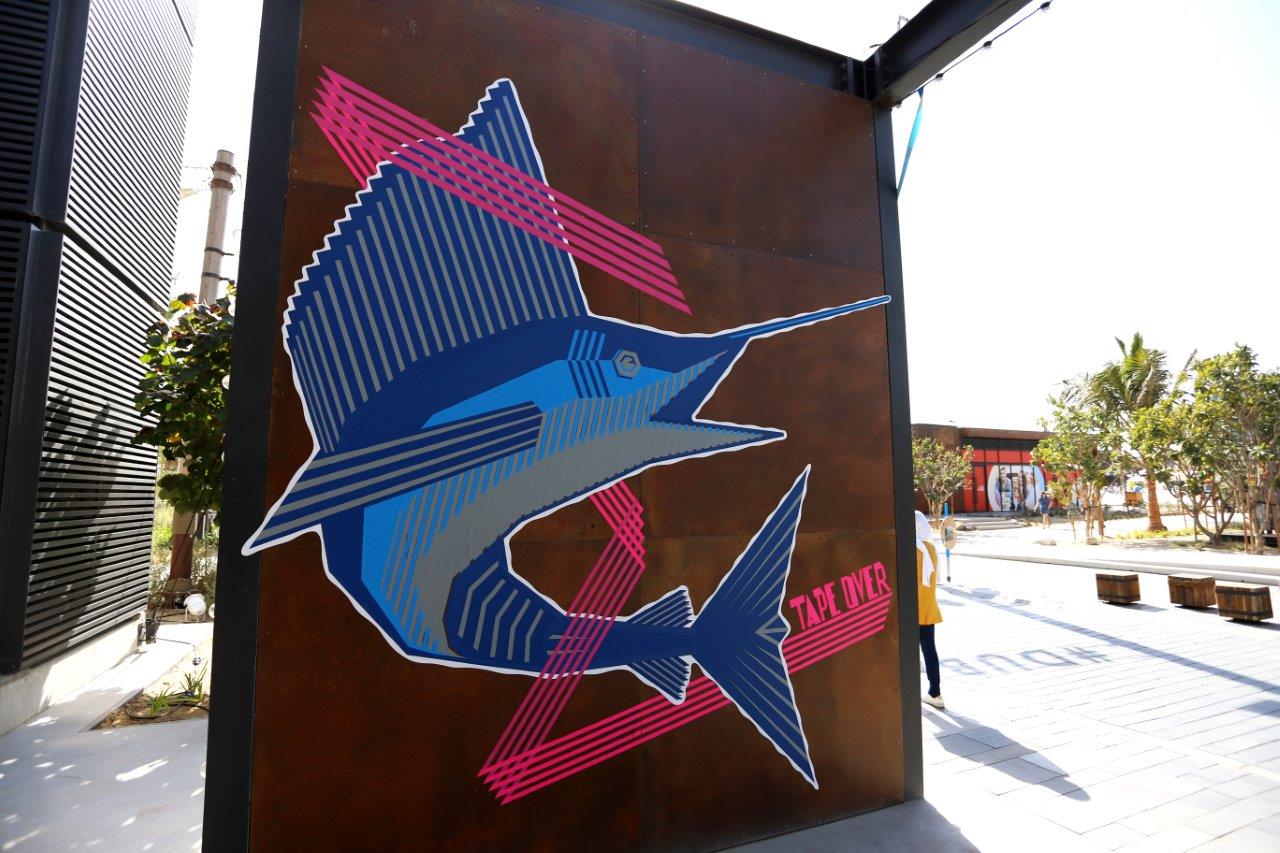 The other participating artists such as the ever creative Mr Doodle, Shawn McCann and many others left their signature mark at Dubai Canvas.
Check out the photos by Nogreywalls, the incredible guys at Chop em Down Films and Rom Levy from the rest of the event below.