"SAVE THE PLANET!" By THE HATE LOVERS is the latest intervention in Contorno Urbano and Kaligrafics monthly Project 12 + 1: urban art in Sant Feliu de Llobregat.
The Hate Lovers are a collective of female artists. They cover all artistic disciplines including graffiti, illustration, tattoo, photography, etc. The group was formed in Barcelona and its priority is to publicise the empowerment of women in creative fields, carrying out personal projects in collaboration with other national or international artists.
The Hate Lovers was born from a group of friends who had the need to show the growing feminine movement in many creative fields, with the purpose and incentive of bringing the female genre together from different artistic fields that complemented each other. This group fights for feminism and for recognition in the art sector and the contemporary art movement.
For this intervention of 12 + 1 the members and founders of the project Malicia and Vegan Bunnies participated.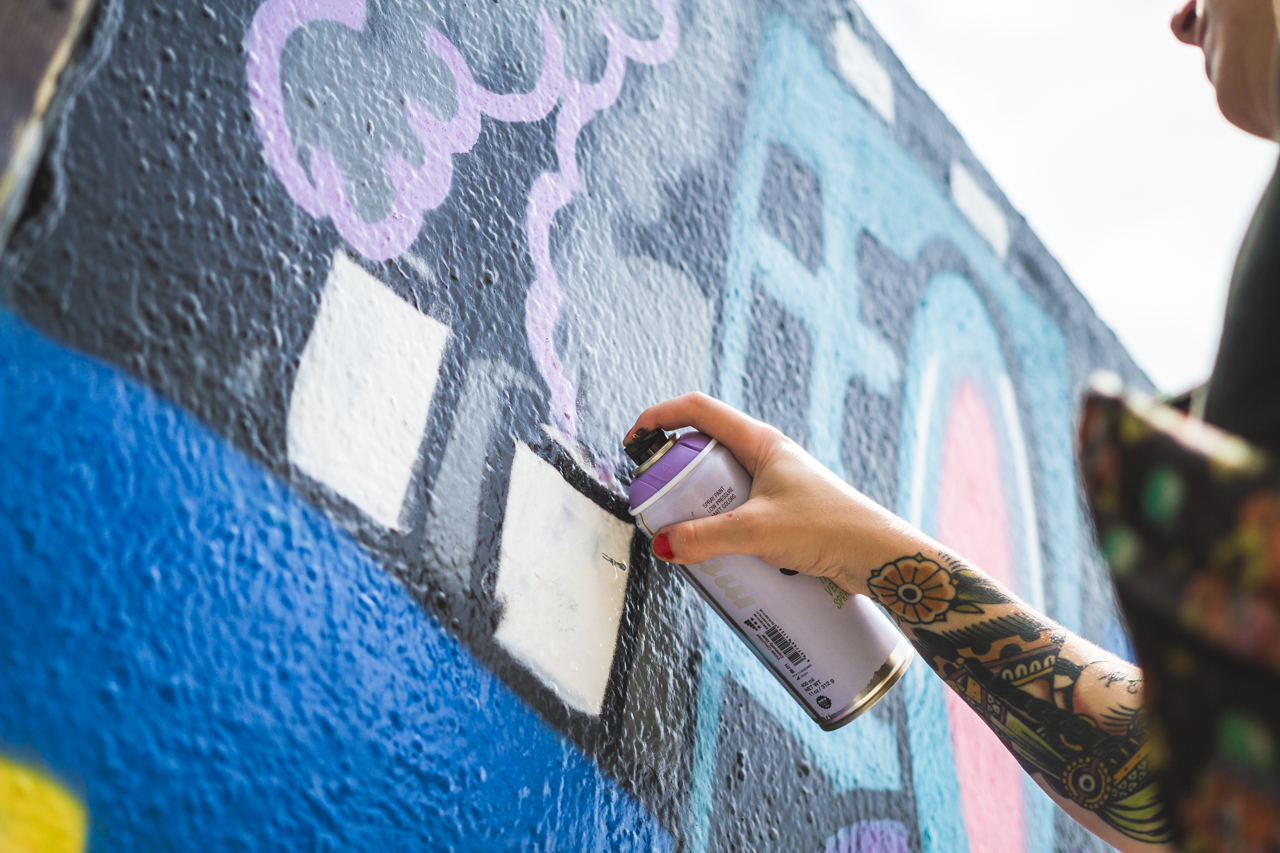 "SAVE THE PLANET!"
The artists wanted to reflect on the planet to raise awareness and allow us to open our eyes. With their colorful and refreshing style, they leave us a mural full of details that denounce our lack of commitment to the environment.