French artist Tim Marsh worked like a man possessed in 2018. With his Barcelona based Poblezoo project, multiple festival appearances & gallery shows in HK, it's been an incredibly busy time for him. It's great to see such a talented and hard working artist following his dreams and achieve so much in a year.
Tim has started 2019 in the exact same way and last weekend completed a brand new project in Barcelona in association with Seat Espana.
I spent a couple of hours with Tim whilst he was starting this latest mural and decided it would be cool to have a little chat about this unique project.
You have just completed another really interesting project for Seat, can you tell us a little bit about it?
Well, a week ago, Poblenou Urban District – an association from Barcelona who promotes arts in their neighborhood – called me asking if I was available to work on a project for Seat. They knew they wanted to involve street art, and an artist within his 30s, but didn't really know what I would do. At first they thought about painting a car, but came up with the idea of painting a rooftop. I had never done that, and wanted to try another way of coloring my shapes than spraying, so this was the best oportunity to do it! Pressure was on though, as they told me I had 3 days to finish it, as they wanted to shoot on the Sunday!
What was Seat's thinking behind the idea and what are they planning on doing with the finished piece?
So this was basically for their new ad. But the message behind my part was pretty strong, and similar to my own story. The message was that within your 30s, you have the brains, and guts to do what you want with your life, and make your life what you want it to be. This is another reason why I accepted the project.
Was this your first time painting on a roof? How did you find the process? Much tougher than a normal wall I would expect!!
It was my first time indeed! I always feel pressure with the timing, thinking I will never make it on time, even when I have to paint a wall with sprays. So imagine how I was before starting the project! First time painting a rooftop (so the surface is huge), first time painting almost everything with a roller, and the forecast was showing rain on the first days of the job. Rain is not such a problem when you paint a wall, but when you paint a floor, it can screw everything up in 5 minutes!
Gladly my girlfriend Tatiana was there to help me, and everything went very smooth. We even finished before the due time!
What are Seat like to work for? Can it be quite difficult to get your ideas across to a company that are not exactly known for street art?
Seat are actually pretty easy to work with! As I've worked with them several times lately, we all know how to work together. They let me do pretty much whatever I want, which is the main reason why I work with them. They're pretty much like "Hey. We need a painting by this date. Use what you want, do what you want." The guys from Rebel Media – the filming crew for the making-of video know what they need and are very chill and professional. So it's always a pleasure working with them.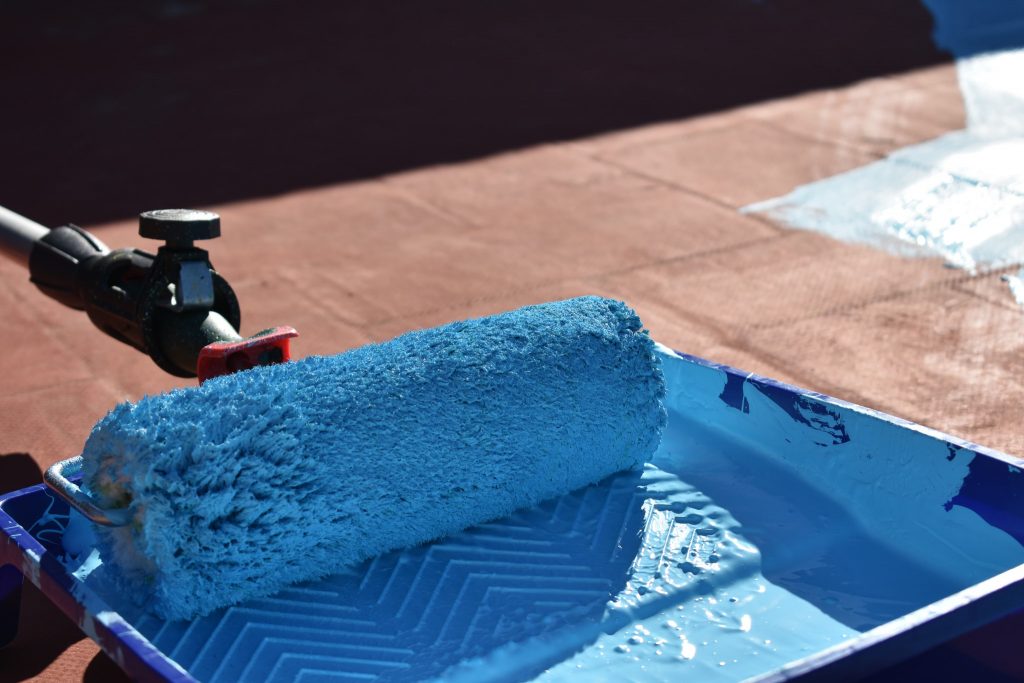 The filming for the ad itself was very different though. It was the first time I had to do that. Apparently, they were filming stuff about different ages, and used actors. I was the only non-actor guy. And to be honest, that was the hardest part of it all. I couldn't feel less comfortable in front of a camera.
I hate pictures of myself, never ever pose on a camera, and have no clue of what to do in front of a camera. Then suddenly there are like 15 people you see for the first time in front of you saying "Give me a more daring-western-proud-but-happy look, please"… Oh my. This is not something I'll do again anytime soon!
But it was nice to have this experience once in a life time!
So a future in movies is off the cards then! What have you got coming up next?
Next week I'm flying to South Africa for a graffiti festival (IPAF). Can't wait to see what this side of the planet has in store for me!
Then I come back for something like 2-3 weeks, then off to Hong Kong for a solo show and more walls to paint over there!
A solo show is getting ready in France, and then another festival with a BIG wall (I think this one will be my biggest surface to date) with Mar!
2019, keep the great projects comin'!