A meeting with Himed & Reyben
What achievement makes you the most proud ?
Paint
Favourite Dutch food ( if you know anything of 

course )
I haven't eaten Dutch food yet, but I hope to try it soon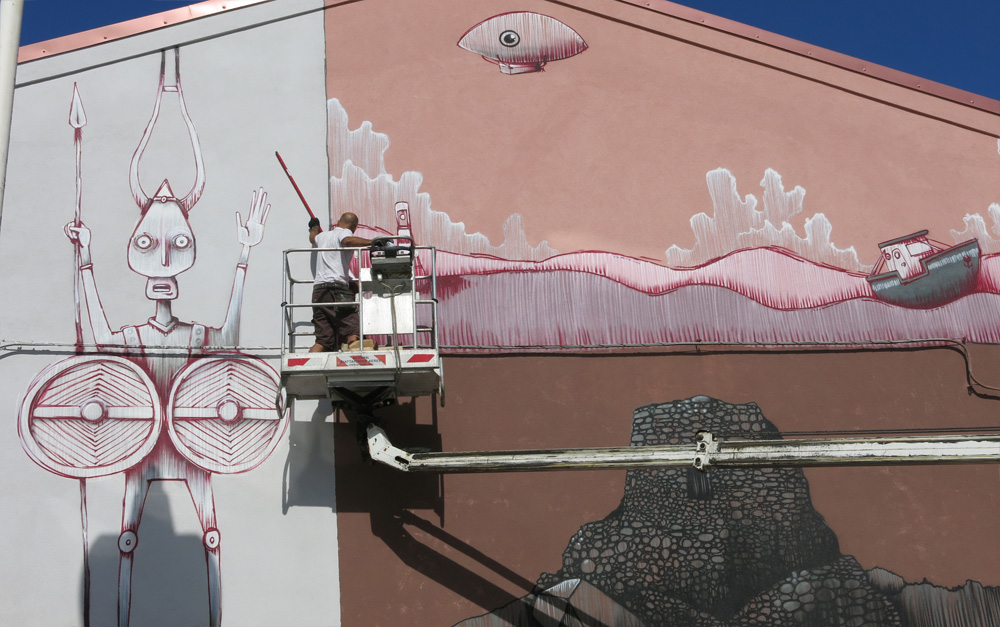 From who did you learned the most ?
the streets
What do you really love ?
cut and paint
Which museum you like to curate for 1 exhibition. 
I really don't know a lot about museums I
 guess  Im not interested , I prefer paint in the streets
With who would you like to do a collaboration ?
Escif and Blue
What is your biggest disappointment ?
Uhm interesting question, I don't know
Which exhibition that you have seen, inspired you the 

most.
Recently I was in Berlin, the streets, the environment, the walls makes me feel so inspired
Who would you like to be for 1 day ?
me
Rembrandt or Mondriaan and why ?
Rembrandt , small works with a lot of details
What is your best quality ?
I guess is cut, hahaha
Favourite Song
I have a lot of favorite songs, but Converting vegeterians-Infected Mushroom and Their law- The prodigy are so special for me
Do you have a (strange) ritual ?
No
When is the last time you had to cry ? U
Uhm I really don't remember

What is your goal for this year ?
Cut and paint