Argentinian visual artist David Petroni has recently completed his latest geometric-inspired works. The artist created the mural as part of a public art project in San Martin, an industrial area on the outskirts of Buenos Aires.
We are big fans of David's work and I personally first came across it in Quinto do Mocho outside of Lisbon. David painted there in 2016 as part of the enormous Loures Arte Publica project. Even amongst all the murals I saw that trip, David's work stood out with its sharp lines and positive colors.
David's career has taken him all over the globe and his three-dimensional abstract works can be found in places such as Poland, the US, Paris and of course his home of Buenos Aires. David also has a piece in my city, Barcelona. This small mural is one of the few permanent interventions in the city and can be found at Nau Bostik.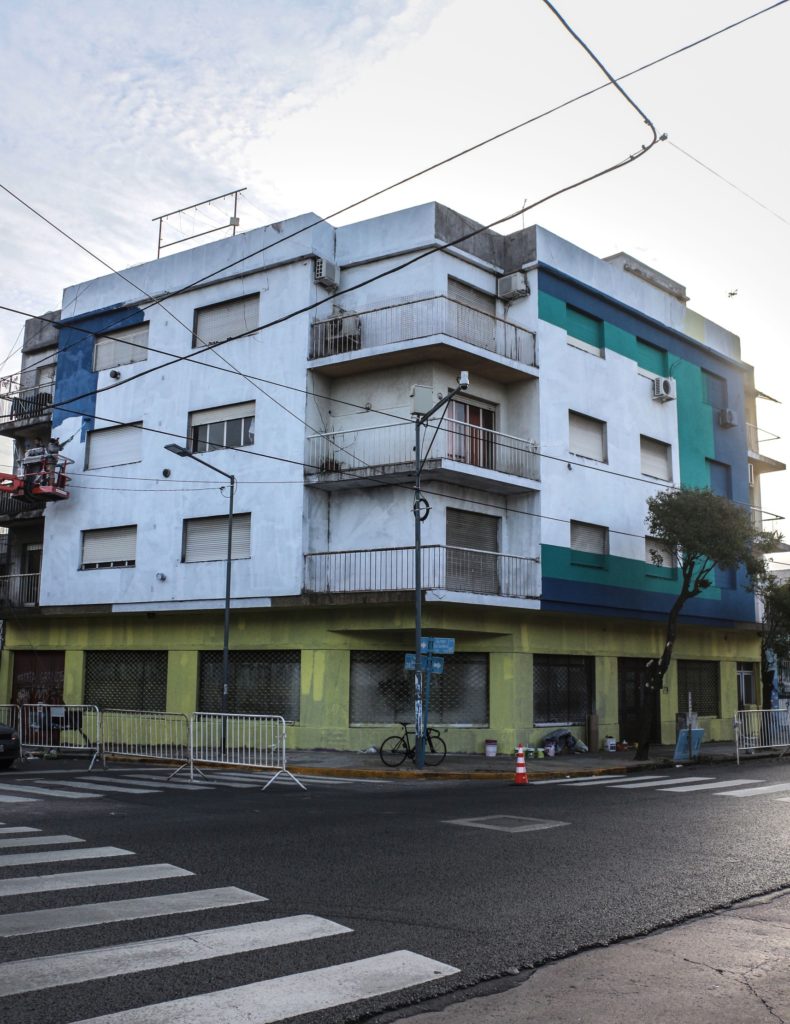 For David's latest works he told me that he "Was inspired by the architecture of the building to be able to create a new identity. The expansion of color generates a tension towards the center. This tension highlights the holes where the balconies are located." He added that it is his "research developed within geometry and color in public spaces."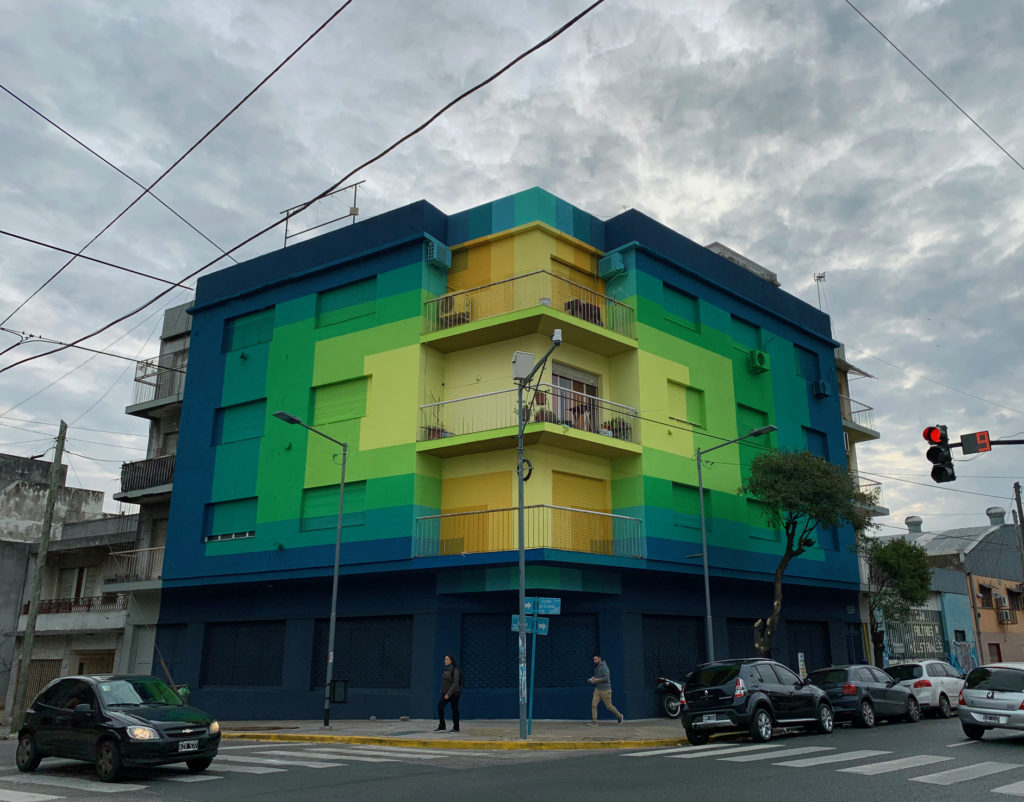 In keeping with the above comment, it's clear that the artist has managed to create a mural that truly brightens up the surrounding area. This mural, as is his M.O, is full of positive, uplifting colors. Summery oranges and yellows contrast wonderfully with the differing tones of greens. This color palette gives the impression of sunshine warming a green space. Light and dark blues on the outer section of the wall complement the sun and green space with a clear blue sky.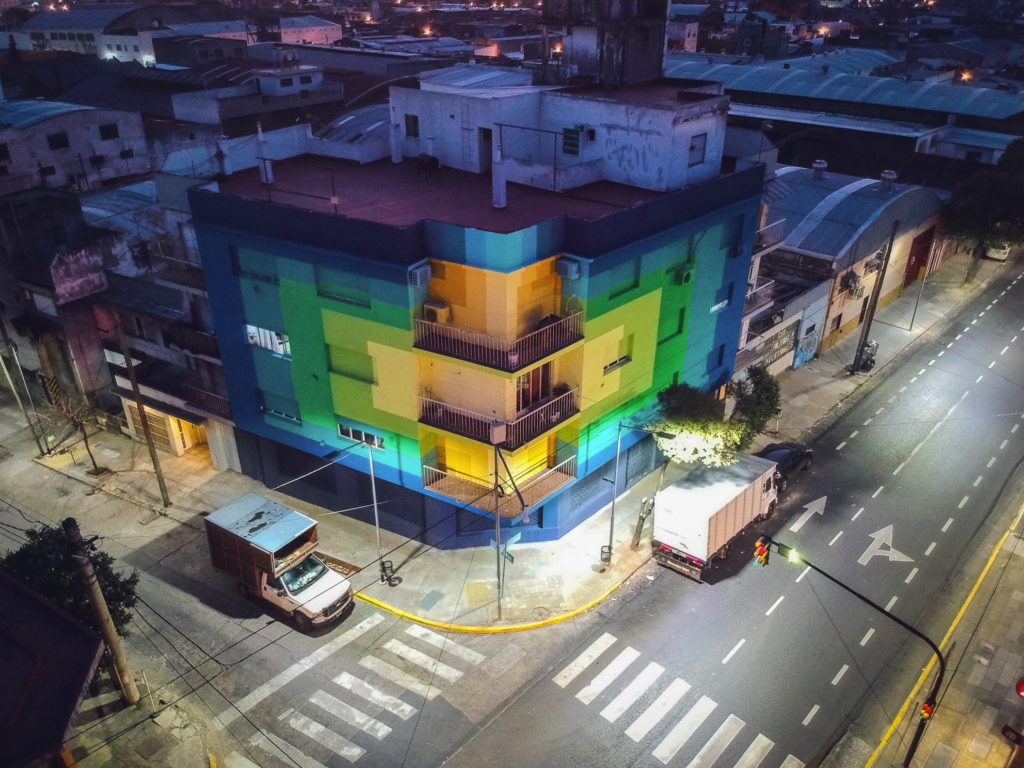 About the artist
David Petroni (1984 ) is an Argentine artist. He studied Graphic Design at the University of Buenos Aires ( FADU ) and Visual Arts at the National University of Arts (UNA).