A spectacular visual extravaganza took place during the weekend of August 19th. Over 30 artists, local, national and international, got together for the Docks Mural & Graffiti Event 2023.
This event followed the footsteps of its earlier successful version, 'Meeting of Styles', which did well with three editions in the early 2000s. District 13 (DC13) and Amsterdam Street Art teamed up to bring these kind of creative events back to life. The gathering took place at De Steiger in Almere Haven, where the huge Plastopil building's wall served as a canvas. Artists collaborated tirelessly for three days, creating a monumental work of art.
The major art project was located near a bus lane, so it wasn't easy to access. However, visitors found a way to observe the creative process from across the street, providing them with an excellent view. From where they could watch the RIWAL platforms moving around as artists painted and spray-paint fumes filled the air. Prior to the event the wall received a fresh coat of top-quality paint of RIGO paint. This preparation allowed arriving artists to dive straight into their artistic expression, armed with high-quality spray cans provided by the Urban Art Shop Almere.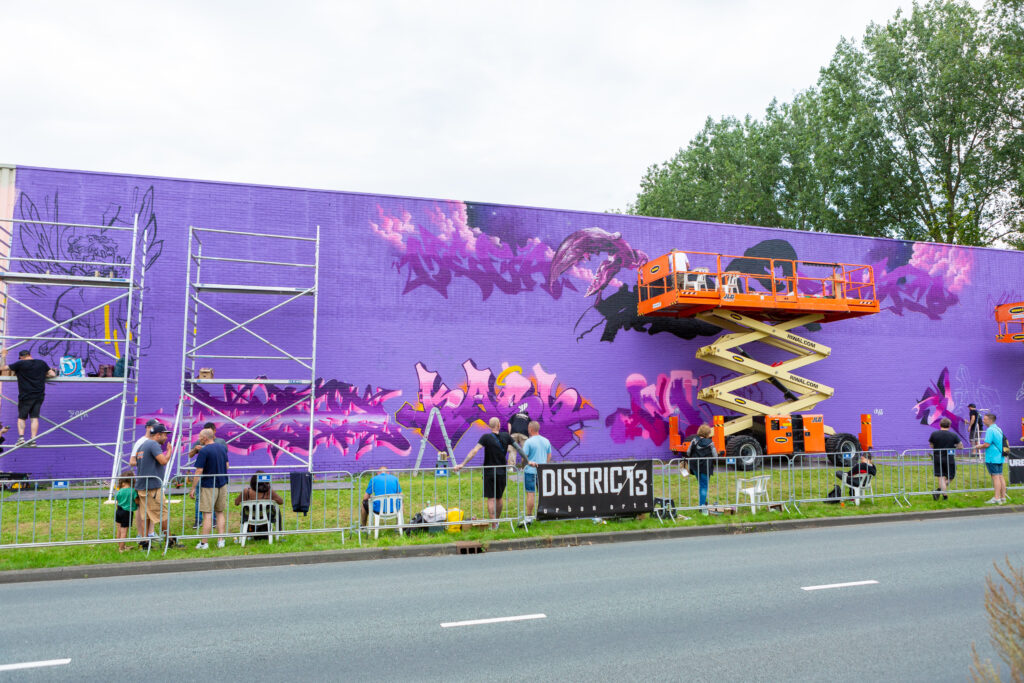 Joram Roukes, SPECS & IVES.one, Sjaak Kooij, ZURIK, AnnaOvni, Pipsqueak was here!!!, Chas LoveLetters, KASH, Jake, Mickey, Juice, Eklor, MOPZ, StudioZEPA , Luis Sanchez, A-one and Daddies Nasties Sons all poured their dedication and hard work into making this art project truly magnificent.

In addition to the mural, Reigers-in hosted an exhibition throughout the weekend. On Saturday, visitors had the opportunity to explore their own creativity in engaging workshops. An informal gathering between artists and art enthusiasts was facilitated by Monkey Shoulders and 8.6, fostering an energy of community.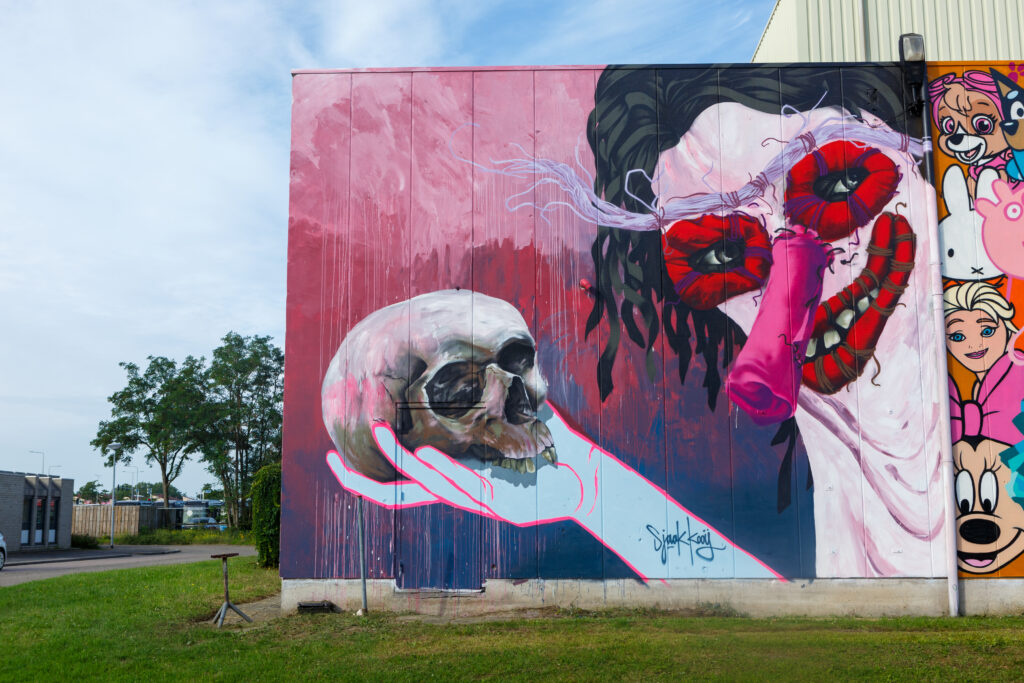 We owe the success of this event to the generous support of the Prins Bernard Cultuurfonds, Cultuurfonds Almere, and the Almere municipality, who provided essential financial sponsorship. We extend our heartfelt gratitude to the artists for their incredible work and the vibrant energy they brought to the event. Equally, we express our appreciation to all the visitors who joined us for this remarkable occasion. We hope to see you at the next edition!