The Amsterdam Dance Event (ADE) is the leading conference and festival for the whole spectrum of electronic sub-genres, with more than 1000 events spread out over almost 200 venues. Besides clubs hosting events with the greatest DJs, fans can also follow workshops, join album releases and other music-related activities.
After the successful 'Street Art Evolution exhibition at 5&33 gallery in art'otel Amsterdam, the gallery approached us again to organize a program at their Official ADE Playground during ADE. ASA collaborated with ADE Beats, the hip-hop part of ADE and together we organized the event Framed Beats.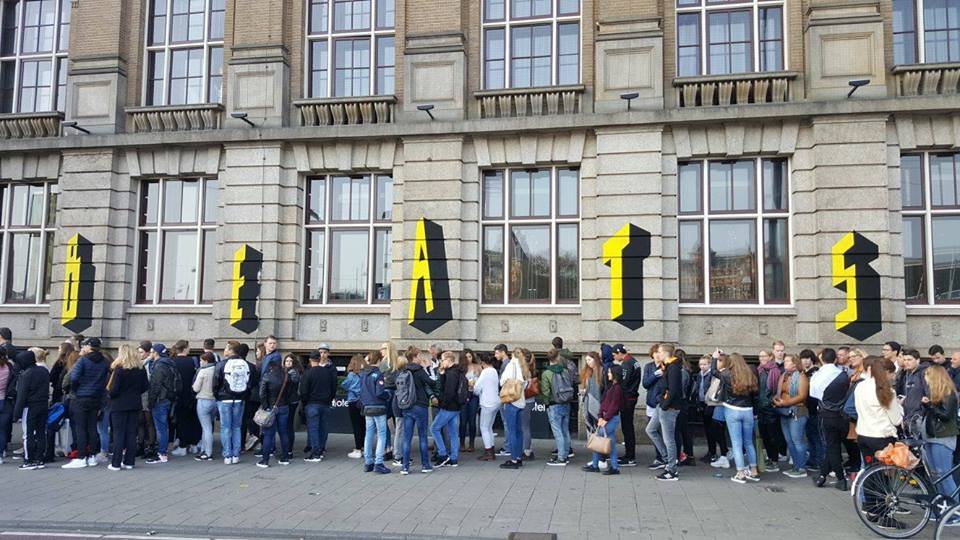 5&33 was transformed into a multi-functional area were music and art met in various ways. A unique crossover with hip-hop artists who also make art and street artists who are also successful in the music industry.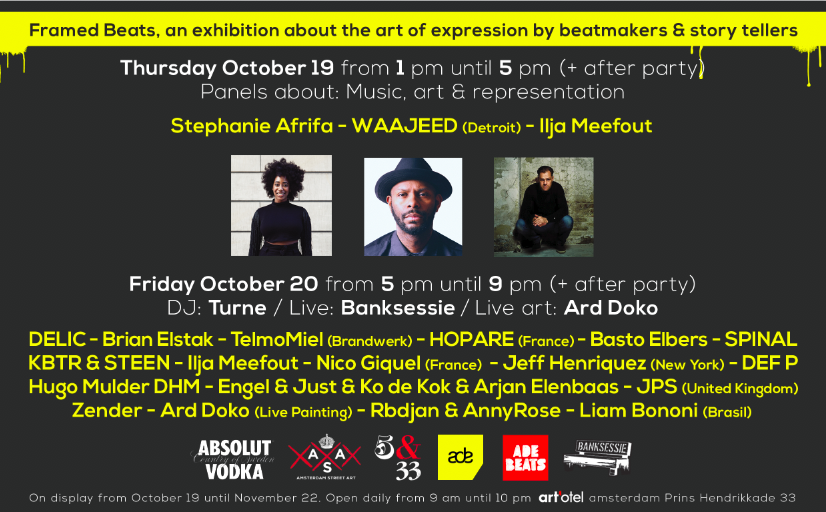 During the first night of Framed Beats several panel talks took place that brought us some really cool inside stories about the creative work field between art and beats.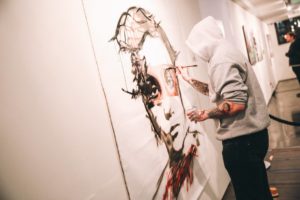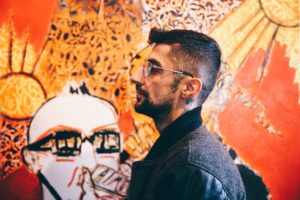 The official opening took place on the second night and was musically supported by the beats of DJ Turne. It was the kick-off of days partying and the announcement of the cool collaborations later that week.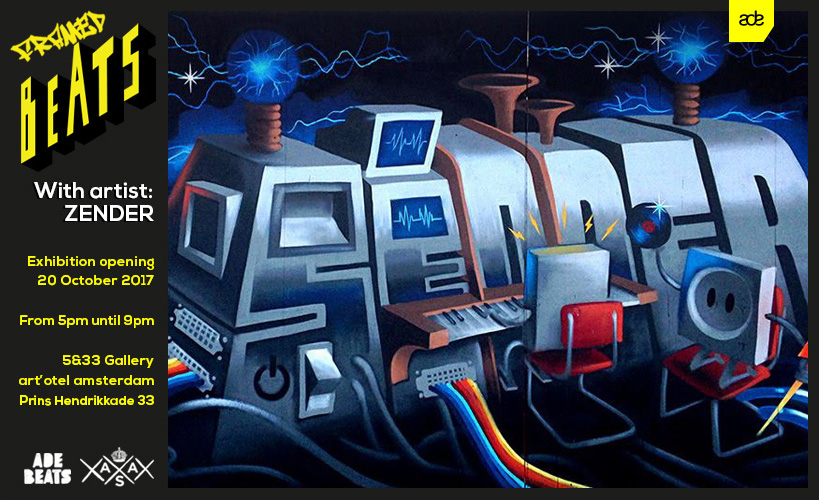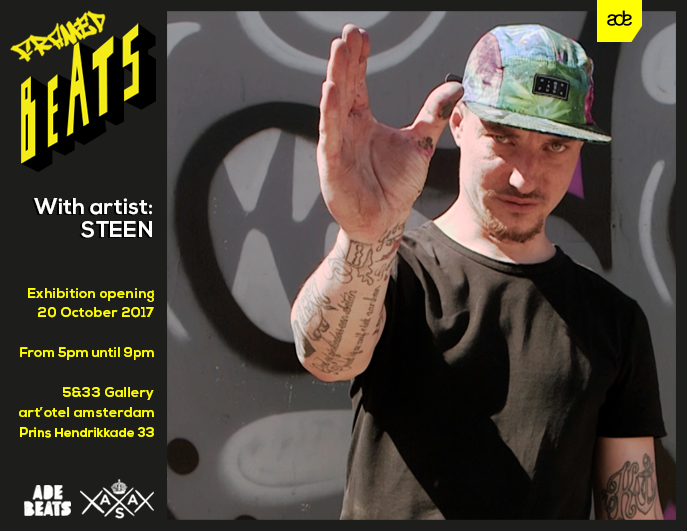 During the Framed Beats exhibition, we had some really cool things going on. Backstage Bastards, which is a cultural video platform, recorded various new video clips. Famous beat-maker Delic, known from the hip-hop formation Opgezwolle presented his first come-back track after 5 years of silence including a matching artwork. Brandwerk released their latest album of which the cover is painted by street art duo TelmoMiel. Rapper RBDJan, known from THC, created especially for Framed Beats an artwork together with his mother who's also an artist and during the night ASA artist Ard Doko created live a big piece of art.
Framed Beats was a great success, attracting people and passers-by with the huge old-school wall painting on the outside of the premise and surprised the visitors with some never expected collaborations and other visual attractions that are representative for the beat and art culture.
.Company: ADE / art'otel.
.Category: Collaborations / Co-productions.
.Mission: Organize a cultural program at the Official ADE Playground in 5&33 Gallery.
.Skills used: organization, collaboration, production.
Would you like to create a really innovative experience? Then ASA is the partner you are looking for. We can put together a total experience around your product, message or theme where several urban disciplines reinforce each other.
For several clients ASA developed multi-disciplinary concepts. Within these concepts, street art is combined with, as an example, urban music and interactive workshops. The total experience has a reinforcing effect to keep the target group actively involved and to realize the underlying (commercial) goals. Due to the diverse experiences we offer, the crossover of several elements results in an urban lifestyle based on your brand or product.
Please fill in the form below if you would like to have more information or if you would like to work with Amsterdam Street Art.