Street Art Streets presents a new mural in Deventer by Dutch artist I AM EELCO. The artist was invited by Street Art Streets and street art lovers and owners of PUNT, Egbert Scheffer and Laurien Mink, to make a colorful mural outside their new event location. 
The artwork by Eelco van der Berg, better known as I AM EELCO, is inspired by the story of Havenkwartier, the area where PUNT is located, the shed on which it is painted on and PUNT's future plans. I AM EELCO makes stunning murals all over the world. He is an illustrator, painter and graffiti artist. He usually paints by hand and his work is distinctive due to his use of powerful colors, strong lines, and decorative elements.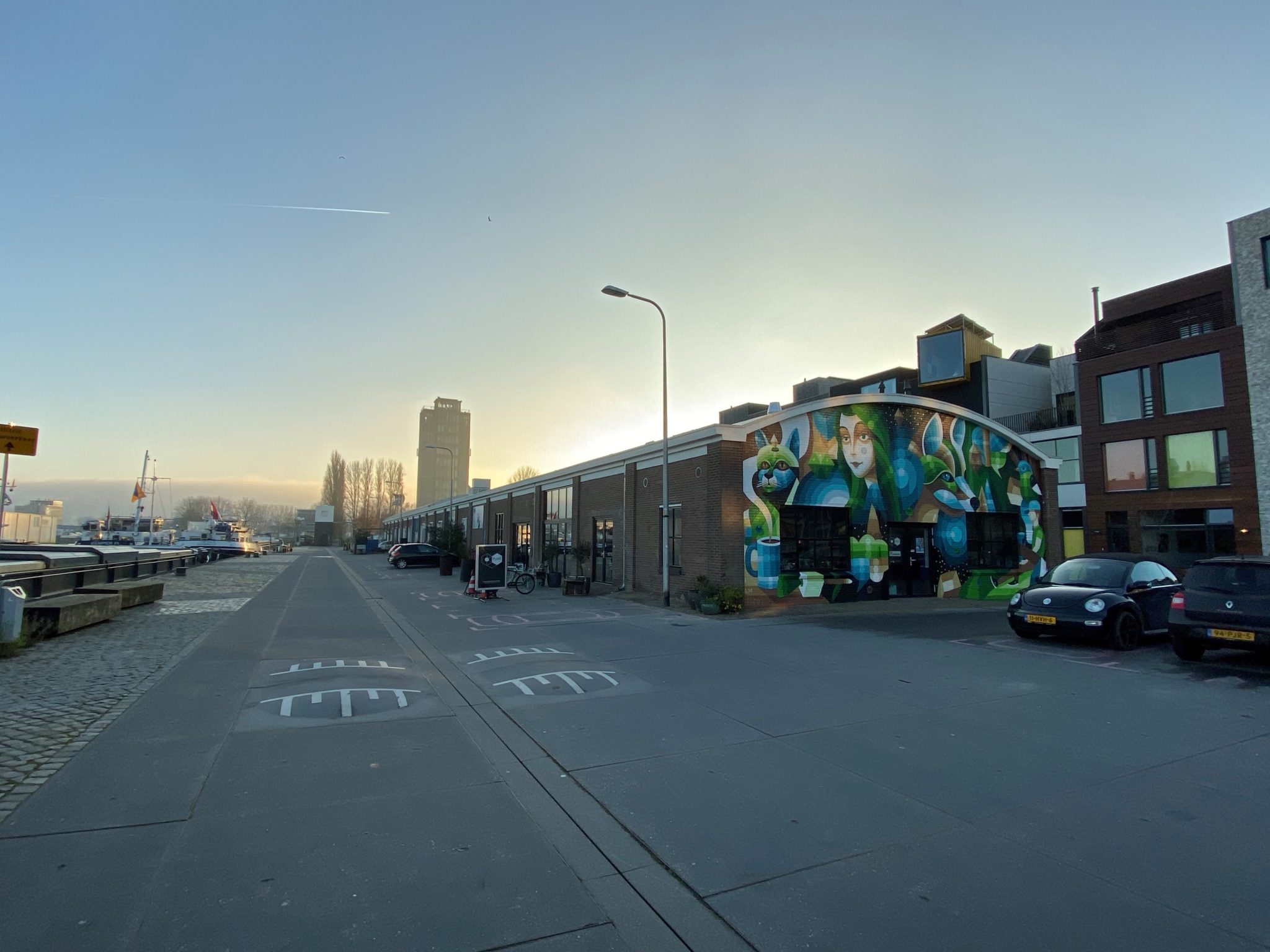 I AM EELCO's new mural is the 4th mural in Deventer curated by Street Art Streets. Street Art Streets is an initiative of Mano Scherpbier and Egbert Scheffer, both from Deventer. They believe Deventer can use some extra uniqueness and renewal. It's their dream to create 50 murals throughout the municipality of Deventer, that will all tell their own story about the city. Slowly but certainly, this dream is coming to life. For 2020, they already have some great plans and ideas. Mano and Egbert are always on the look for big, visible murals in Deventer, so tips and suggestions are always welcome.
Great work, I AM EELCO! We are looking forward to see Deventer's new murals next year.
Pictures by Egbert Scheffer
Pre-order your ASA 10 Years Calendar here!