Everyone has the right to be who you are and to love who you want. In Amsterdam, it's time to celebrate and make that clear this week! From 27 July till 4 August Amsterdam is all about Pride Amsterdam 2019. The Amsterdam Gay Pride Foundation fights for equal rights for everyone, everywhere in this world, but in particular for LGBTQ+. This year's theme is 'Remember the past, create the future'. A strong message, as this year the Pride is commemorating the Stonewall riots. Pride = Protest. 
Check out the amazing and stunning video by Mermaids Mansion, it's very inspiring. And scroll down for some Pride street art!
Let's start with Keith Haring. When he began painting at metro stations in NYC, he did so to waken up more creativity, but also to make a statement. His work often contains a message about minorities.
Estefania Leigthon and Julia Riordan recently made this amazing mural that shows how important self-love and sexuality are. Always be and love yourself!
This cute stenandoli guy might wear the perfect outfit for the Canal Pride this Saturday.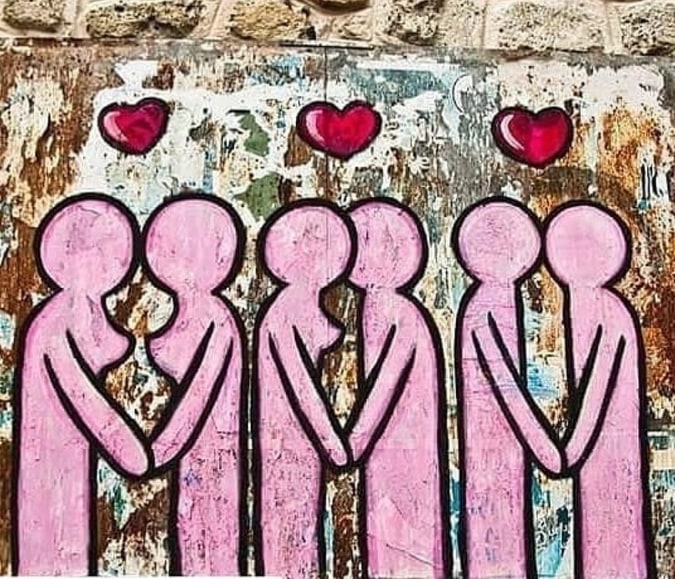 Ominorosa_alua shows that equality is a simple thing.
Joe Caslin made this mural especially for NY Pride this year.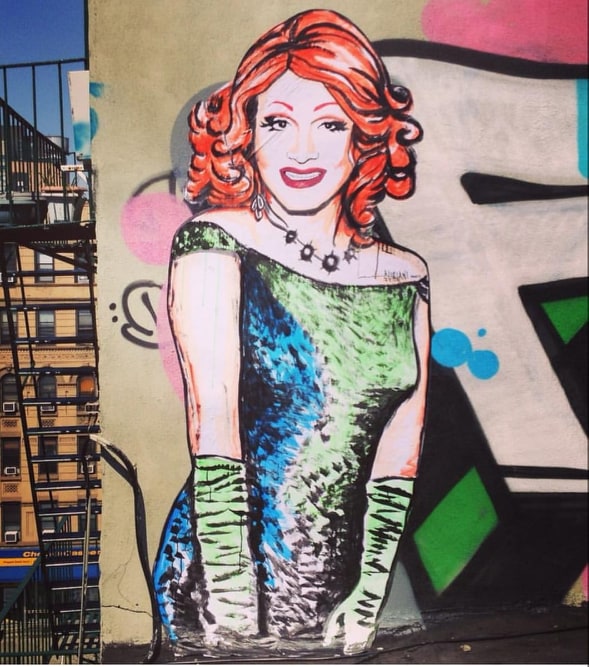 Also in NYC, portraits of RuPaul's Drag Race participants show up. This one shows a stunning image of Jinkx Monsoon.
Lets enjoy all the colors of the rainbow, they deserve it. Work by Seth Globepainter. 
A very cool initiative comes from Boomerang! With their Boomerang Funraiser they raise money to support our LGBTQ+ community. They're creating pride content for brands in exchange for a donation to our Funraiser fund. This year, they are also auctioning unique items to raise even more money, like a unique artwork from Ard Doko.
Even the smallest statement can make an impact during this week!
Enjoy your Pride week everyone! Please don't forget to love and respect each other.
Thank you Pride Amsterdam, Mermaids Mansion, European Pride, COC Amsterdam, Boomerang Funraiser, the Pride Amsterdam 2019 Ambassadors, all the other foundations and companies who support our LGBTQ+ community and of course, the LGBTQ+ community for inspiring us and making this week possible.