A meeting with Anopsy
What achievement makes you the most proud ?
To be honest, nothing specific comes to my mind.  Things I do- make me more happy than proud. This year it was definitely painting 2 times in Den Bosch, for Kings of Colors.  I love this team!
Favourite Dutch food ( if you know anything of course
)
One thing I totally fell for in the Netherlands is Kip Sate and Sate Saus. I Could eat it every day, and I love to make it. I know it's not genuinely dutch, but who cares.
From who did you learned the most ?
I try to learn from everybody I talk to or paint with. 
What do you really love ?
I really love people who are close to me. I really love to paint or to have a good chat and to read. I love to co-create things with other people.
Which museum you like to curate for 1 exhibition
I don't really have a thing for museums.Since my aesthetic taste is pretty bad, I don't think an exhibition curated by me would be of any worth. But I would go crazy if I would be allowed to paint all over the walls at Stedelijk Museum. They are da bomb!
With who would you like to do a collaboration ?
Sebas Velasco!!!!!! I totally dig his works.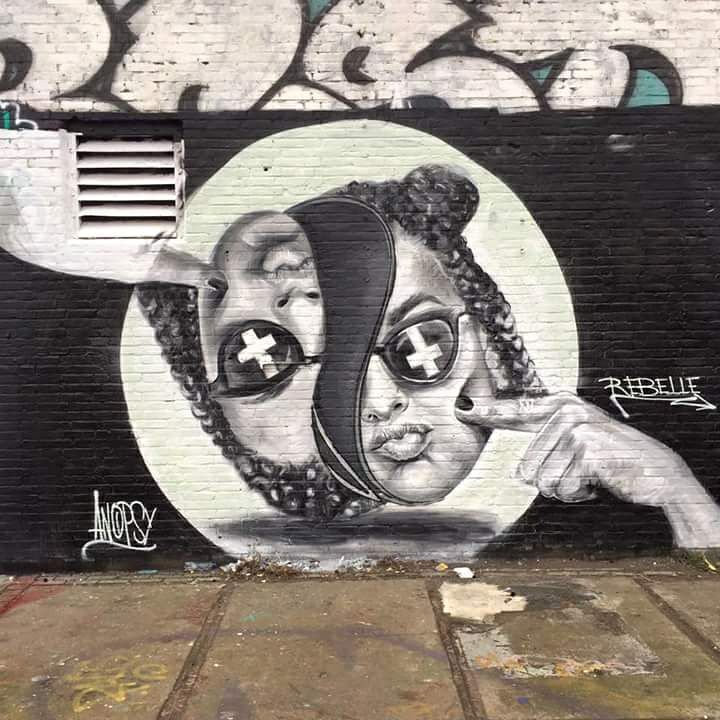 What is your biggest disappointment ?
I don't or at least try not to perceive the world around me in terms of disappointments. 

The less expectations you have, the more happy you are. But yeah  – spray paint caps disappoint me 

constantly and my memory does it sometimes to.

  
Which exhibition that you have seen, inspired you the most
As I mentioned before, I'm not really into art museums or galleries. But I've been recently to Vrolik Museum at AMC, and it was really inspiring.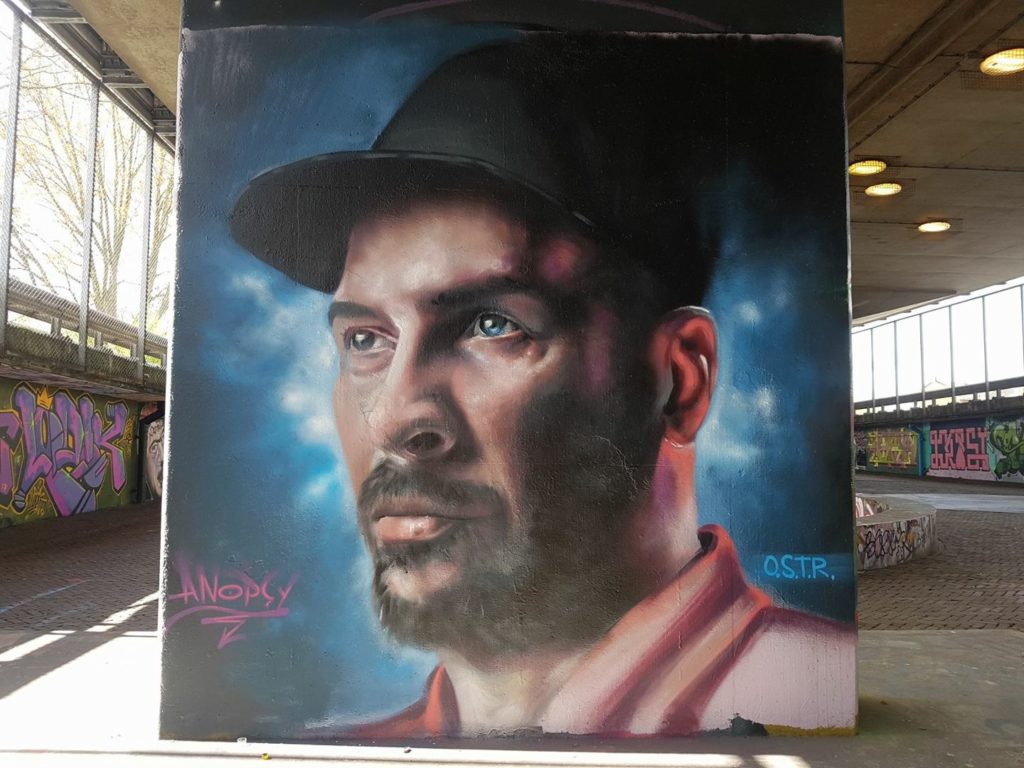 Who would you like to be for 1 day ?
Never thought about this one. But I think it would be really creepy, to wake up in a body of a total 
stranger and to live one day within it, gross! But I go for Fresku or Teemong or both.
Rembrandt or Mondriaan and why ?
Rembrandt – because portraits, light, vibrancy, realism and painting dead people at Galgenveld . I
respect Mondriaan for his avantgarde thinking, but definitely Rembrandt.
What is your best quality ?
That's a lot of self insight- you require from me. Hmm, I don't know which one is the best, there are so many of them. 
Favourite Song
I'm  a big fan of polish rap, and I'm more and more into dutch rap scene. Anyway techno scene keeps coming with my  Favourite Song every month.  I'm more of a digger, I enjoy more finding new tunes, than sticking to one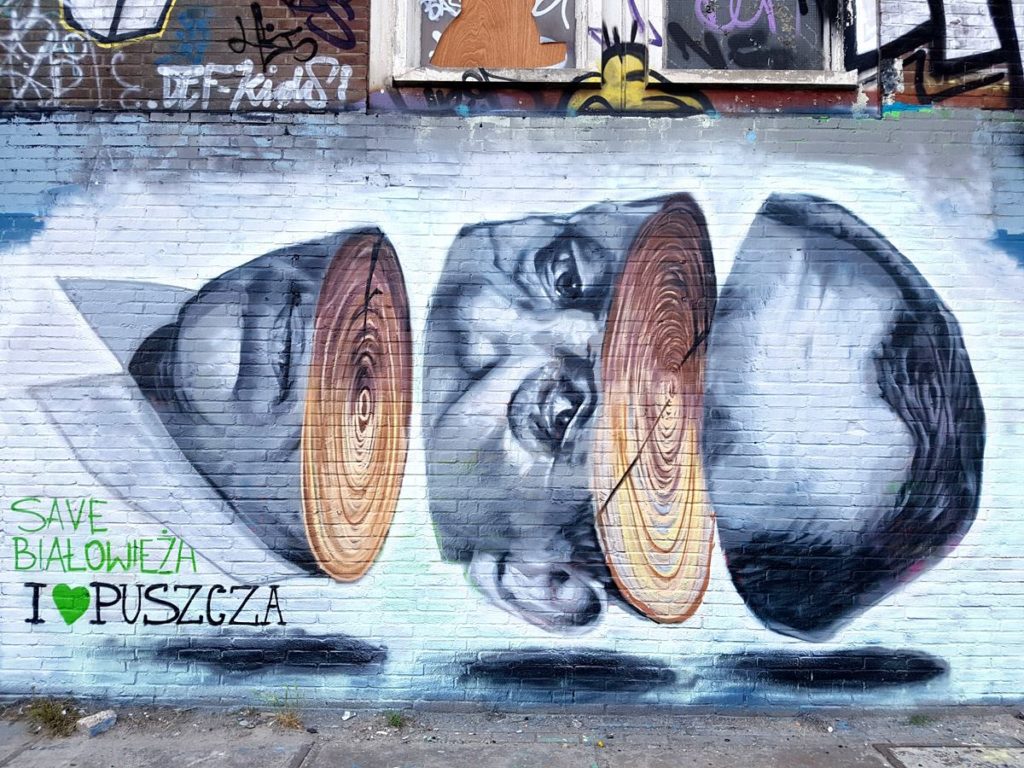 Do you have a (strange) ritual ?
Oh yes, not really a ritual but it's something I always do before painting. Taking out my shoelace and measuring the wall and making a raster on it, using this lace. And then putting it back in my shoe. This shoelace is already pretty worn out so it's difficult to put it back. But for me it became a ritual, where I can have few minutes of focus, I can mentally prepare for the wall. 
When is the last time you had to cry ?
Hahahaha, yesterday, I watched an episode of "Boer zoekt vrouw".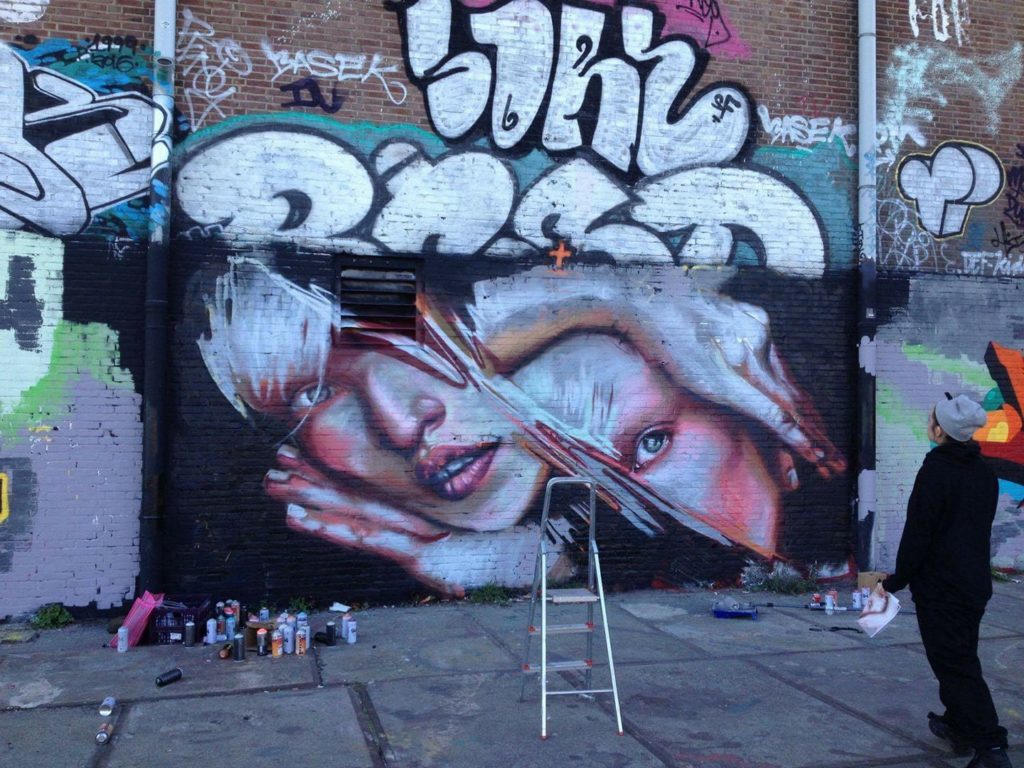 F
avourite movie
Walk Hard- love this movie. 
What is your goal for this year ?
Not really a goal-person. But I always try to make best out of the things that keep coming to me.