In 2013 ASA was invited to paint during Miami Art Basel in Wynwood. What they discovered was the versatility of Miami and also the opportunities of the then relatively disadvantaged neighborhood Wynwood. Wynwood was an area where some nice murals could be found, but besides that, nothing was really going on yet… The ASA artists decided they would return the following year to organize their own Amsterdam Art Fair and bring the public to Wynwood. The idea of ASA goes Miami was born.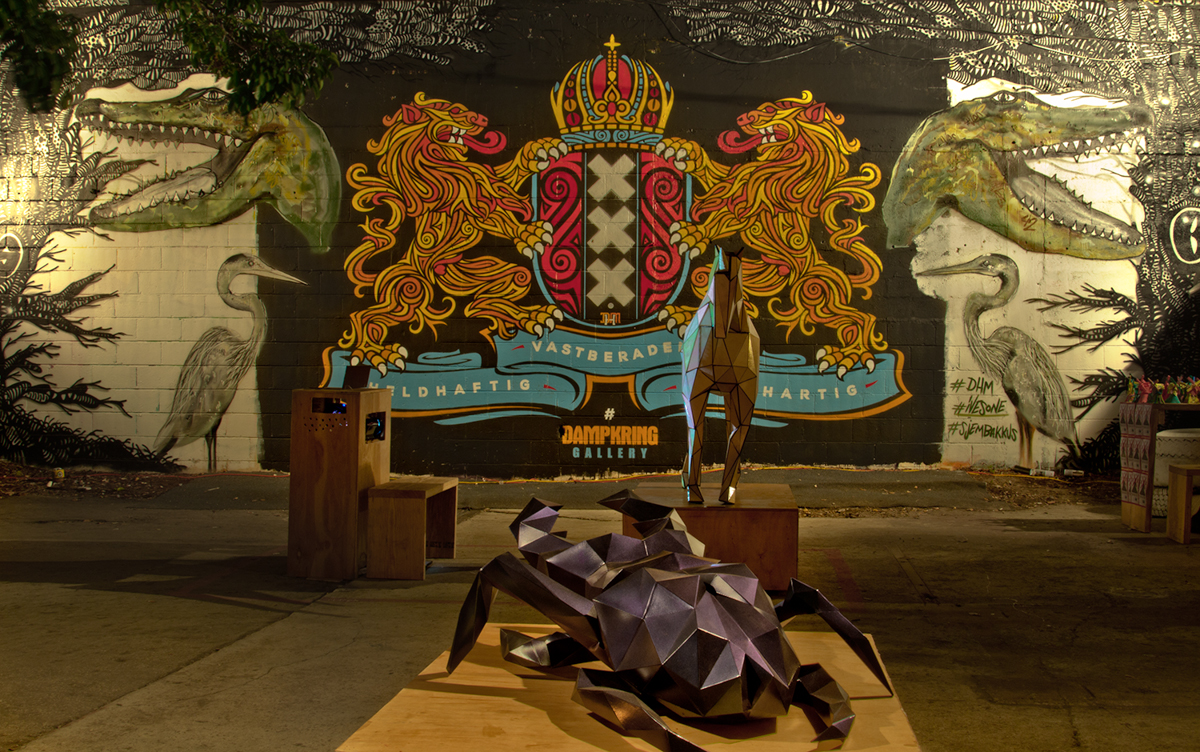 To organize the first Amsterdam Art Fair abroad, ASA rented a piece of wasteland centrally located in the neighborhood, right behind Panther Coffee. By placing big containers and building walls, the area was transformed into a nice open-air art fair location. Amsterdam Art Fair resulted in a festival and an open-air exhibition combined.
The edgy area formed a welcome contrast to the businesslike atmosphere of Miami Art Basel. During the festival, artists painted on the improvised walls next to exhibited art. The presence of an energetic DJ, a good cocktail bar, food trucks, and various people, made the artistic festival complete.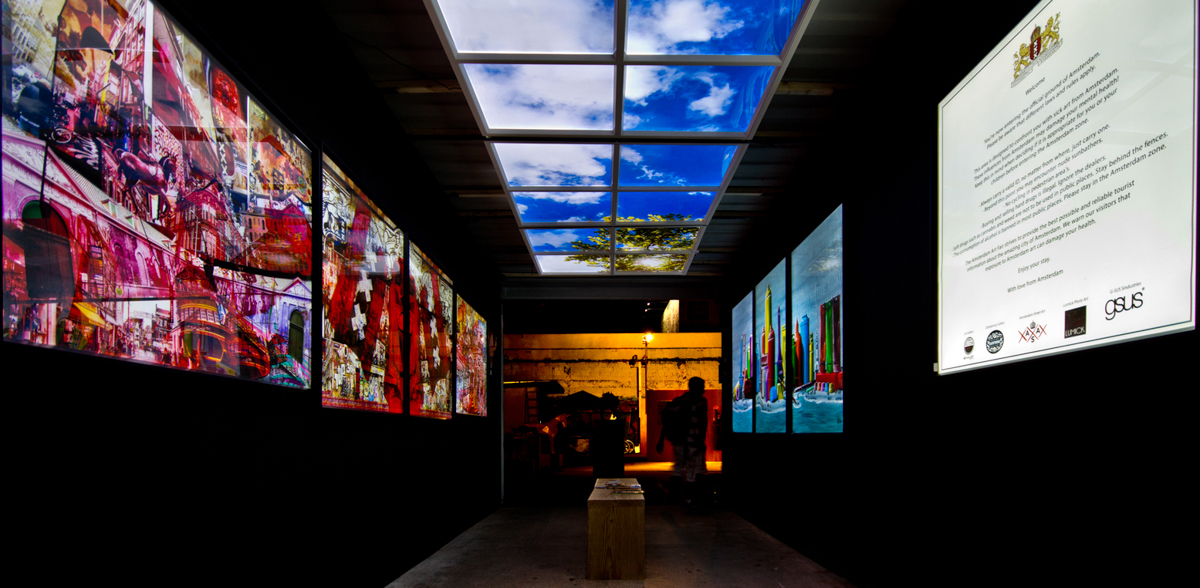 The following artists were part of the Amsterdam Art Fair:
Axel Void – TelmoMiel – Tim van Vliet – Sober Industries – Sjem Bakkus – Tymon de Laat – Beazarility – The London Police – Hugo Mulder DHM – IVES.one – ZE Florist
Together with a crew of photographers, videomakers, sales-fanatics & art-lovers we had an awesome week filled with creativity.
Besides seeing artists in action and buying the exhibited art, visitors could also collect merchandise and join a typical Dutch art workshop.
Amsterdam Art Fair had a welcoming vibe, created a good atmosphere in Wynwood, attracted a large number of visitors and works of art from (Dutch) artists were purchased by various American art galleries. Overall, a huge success.
Company: Amsterdam Street Art (Made possible by Dutch Consulate in New York, Dampkring Gallery, Lumick & art fanatics from crowdfunding).
.Category: Concept development.
.Mission: Curate a street art festival in Miami during Miami Art Basel
.Skills used: Curation, collaboration, organization.
Would you also like to create an innovative experience? ASA is the perfect partner to design an 'out of the box' concept for your product, message or company whereby several urban disciplines meet each other and reinforce each.
For various clients, ASA developed multi-disciplinary concepts. Within these concepts, street art is combined with, as an example, urban music, and interactive workshops. The total experience has a reinforcing effect to keep the target group actively involved and to realize the underlying (commercial) goals.
Please fill in the form below if you would like to have more information or if you would like to work with Amsterdam Street Art.