On a regular base we work with a wide orientated group of companies who all are interested in urban/contemporary art or specific Street Art. It is nice to see the exploration of these companies to have this art form involved in their business.
bGrid® is an Amsterdam based company specialized in smart sensors. bGrid® Nodes sense everything that happens within a building, enabling fast accurate positioning of people and assets. bGrid®enables comfort control and provides actionable data insights for building owners, operators and occupants.
I hear your thoughts…. What the #€!! has this got to do with Street Art?
Well… Totally nothing!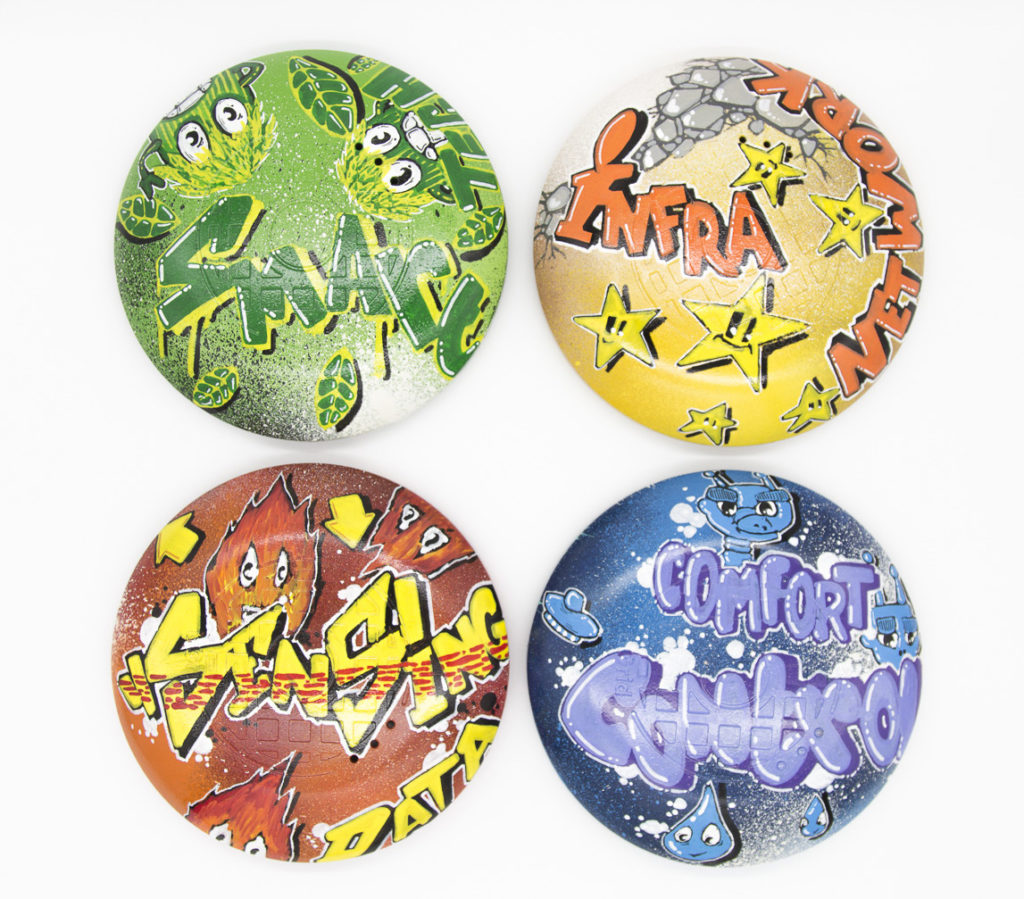 bGrid® is definitally not the average company with a direct link to Street Art culture. For us this was the main reason to say yes to this unique collaboration. Let's create something unique, totally unexpected and transform a small piece of technology into a small piece of art. We asked ASA artist Sjem Bakkus to customize these smart objects into small pieces of art.
Company: bGrid
Category: Unexpected collaborations
Mission: Create a raw art piece from a smart sensor
Skills used: Curation, advice, creation & production