We had an awesome time during the opening of our current exhibition, "Le voyage dans la lune" at art'otel gallery. A colorful crowd visited the gallery and celebrated this unique trip to the moon.
For those who didn't had the time yet to visit art'otel gallery, we like to show some impressions of the opening night. We were pleased to have DJ REGE SATANAS (Echobox) spinning some cool tunes inspired by the theme of the exhibition and the cocktail magicians from ARCA Amsterdam who did an awesome job the helping the visitors with their own launching system to get on the moon. This digital experience is made possible by photographer Janneke Nooij
Check out the work of this stunning line-up of artronomers: Guy Esmeijer RebZart, Ronald Duikersloot, Sanne Terweij, Zedz, Simian Switch, Serge Kb, Thijs Mikx Conceptual Art, Merlijn Van De Sande, Nohablalogica and Yorkone Art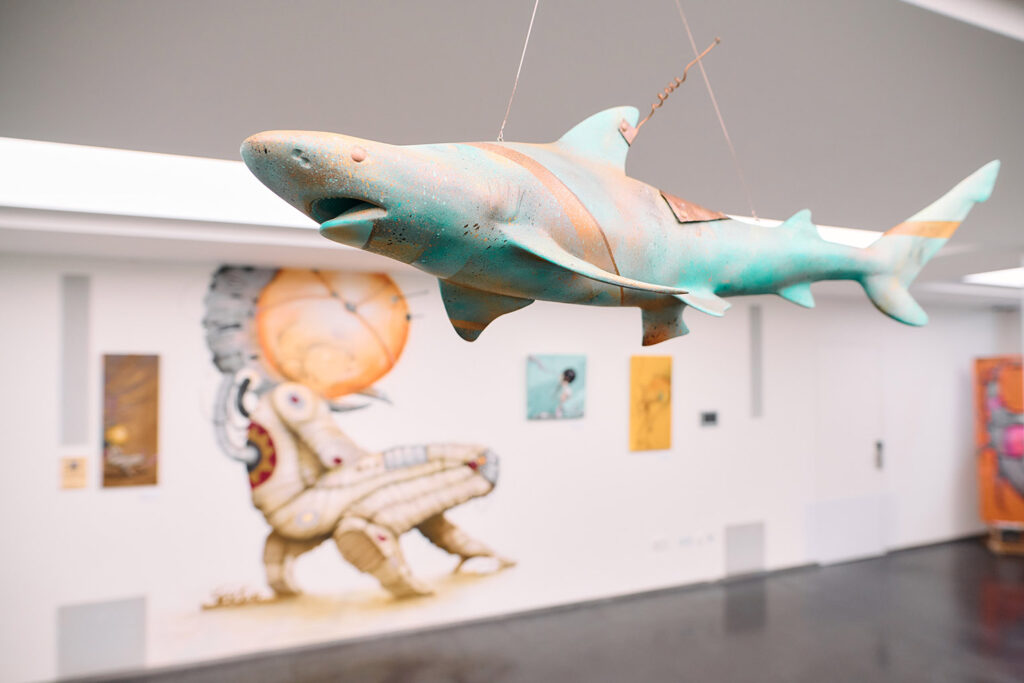 Sit back and relax! Hereby a nice trip to memorie lane with the music of REGE SATANAS (Echobox)
Art'otel gallery is open 7 days a week from 11 am till 11 pm and is free to visit. Combine your visit with a drink at ARCA Amsterdam at the first floor.
Feel free to contact us for any information about the "Leverage dans la lune" exhibition. All artworks are for sale. We ship worldwide.