At the ASA Pop-up store in 2013, we held a competition with the friendly support of the Outland Designer Toy shop. Four (inter)national artists created their own version of the famous 'Munny' by KidRobot.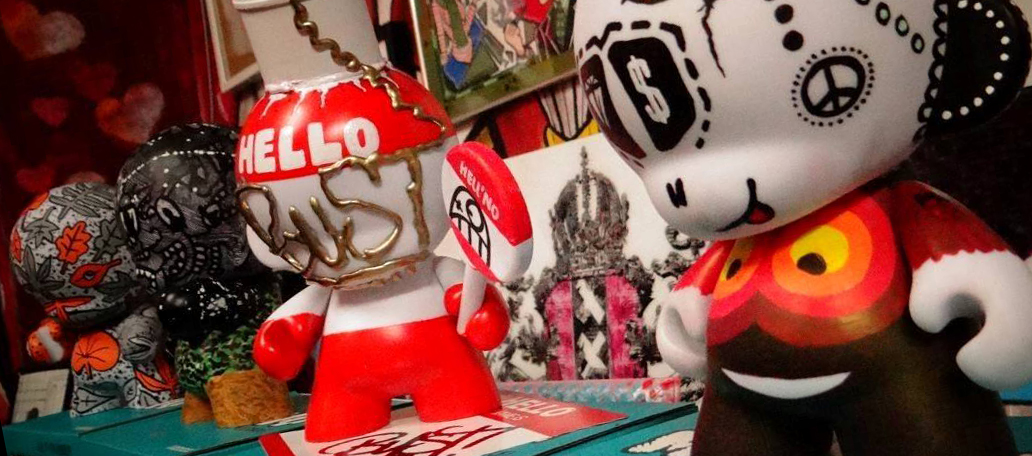 Participating artists:
Bustart – PieterPfff – Sjem Bakkus – Sket185
.Company: Outland designer toys.
.Category: Collaborations / Co-productions.
.Mission: Organize a small creative contest where 4 artists will customize a designer toy..
.Skills used: organization, collaboration, production.
ASA connects brands and (international) artists to challenge each other in creative collaborations. These collabs result in particularly inspiring expressions whereby a strong message and visual climax are combined for an impressive result.
For ASA and the more than 400 connected artists, it's a welcoming challenge to collaborate in a creative way. This is possible to achieve in several ways but always includes a cross over between multiple target groups and interests. ASA's role is to connect the most suitable artists to the assignment and to take care of the required inspiration, knowledge, facilities and project management to achieve the desired result.