This is the first Amsterdam Street Art event. Back then we were a young organization with creative artists and entrepreneurs, who have a passion for street art. We noticed that street art-wise something was missing in Amsterdam. Similar European cities already had various street art events. Through organizing street art related (sub)events in Amsterdam, we were (and still are) aiming to get to the same level as other European cities and beyond.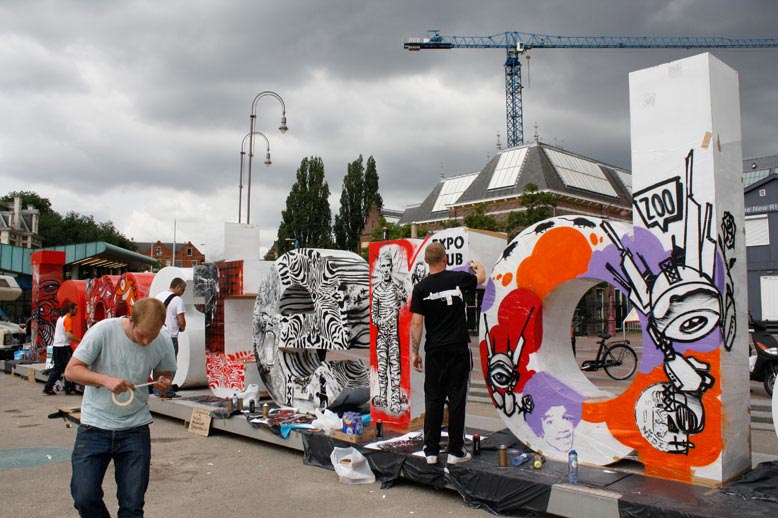 During the second week of June 2010, the first events of Project ASA began. Exhibition openings, paint jams, and afterparties were taking place within a period of five days.

Locations were: Bobs Youth Hostel, Bep Gallery, Outland Records Gallery, De Duivel, The Thought Gallery, GO Gallery and afterparties at Sugar Factory (Hells Kitchen) and Flexbar (Undercover).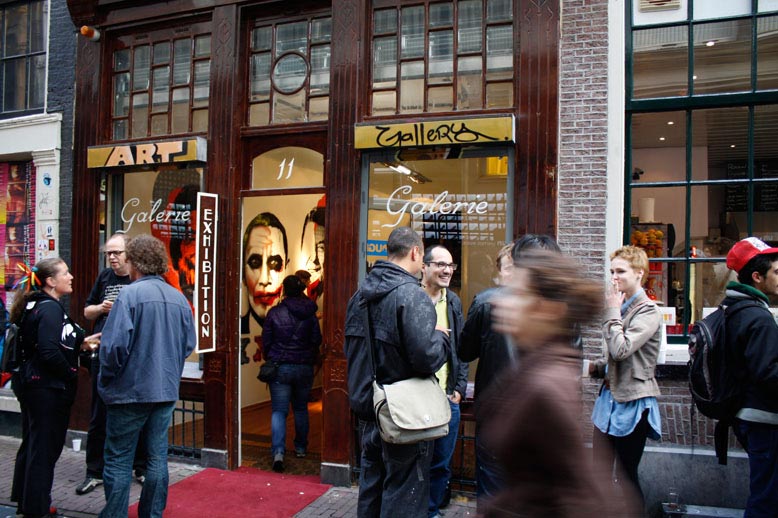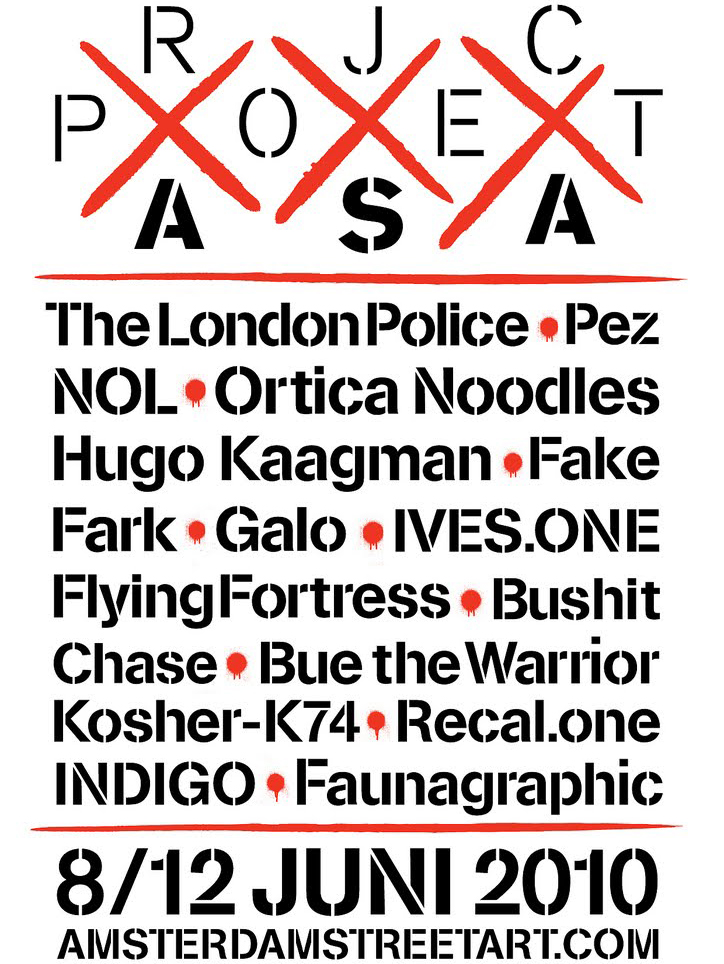 .Company: Project ASA.
.Category: Collaborations / Co-productions.
.Mission: Organize a wide orientated festival with the main focus on Street Art on various locations through the City of Amsterdam.
.Skills used: organization, collaboration, production.
ASA connects brands and (international) artists to challenge each other in creative collaborations. These collabs result in particularly inspiring expressions whereby a strong message and visual climax are combined for an impressive result.
For ASA and the more than 400 connected artists, it's a welcoming challenge to collaborate in a creative way. This is possible to achieve in several ways but always includes a cross over between multiple target groups and interests. ASA's role is to connect the most suitable artists to the assignment and to take care of the required inspiration, knowledge, facilities and project management to achieve the desired result.