A meeting with Fred
What achievement makes you the most proud ?
Coming out for the first time with my work that was very special feeling :
 

I had one of my paintings on display at the Bozar museum in Brussels for over a month. Or doing a cooler for Red Bull and having my art on 2 bottles of Leplangt and my expo at the Go Gallery in Amsterdam off course, it was a Solo show but thanks to a bad timing of my body it became a collaboration show . So many friends helped out.
Thanks again guys , you know who you are 🙂
Favourite Dutch food
A sandwich with a veal kroket and mustard , a "maatjes haring"
 

with fine chopped onions and Old cheese on a cracker or kibbeling with Tartan sauce.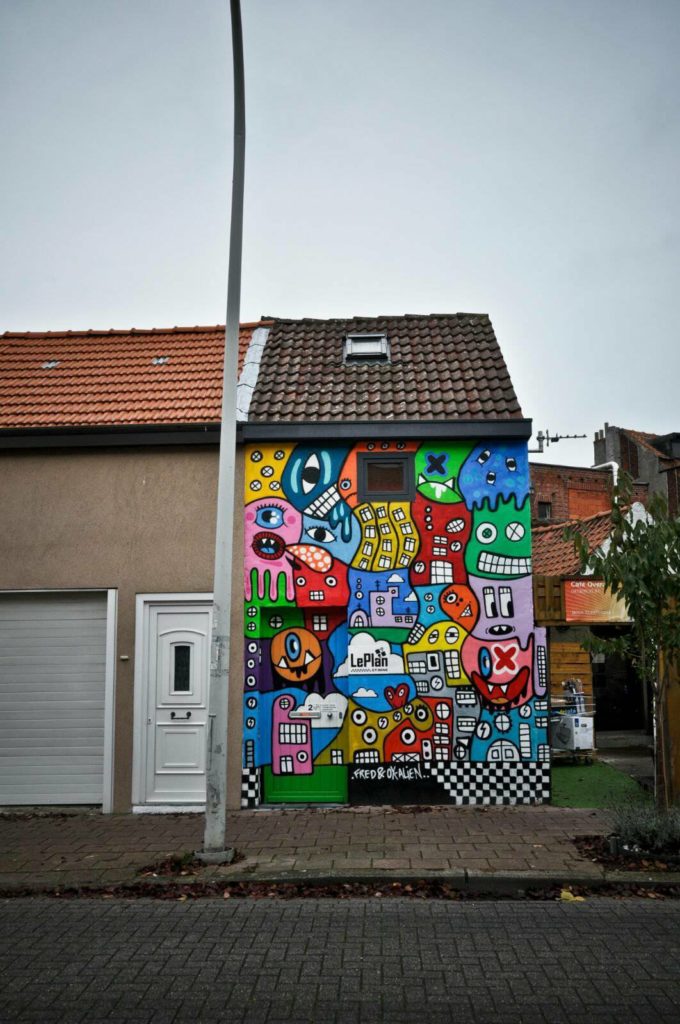 From who did you learned the most ?
That must have been my granddad he gave me the love of food and also my stepdad , he thought me to be nice to people.
What do you really love ?
Having a good trip. I really like making good food for my loved ones , a nice glass of red wine or a great beer. A walk in nature with my dog and a loved one.…. yep I am a Romantic fool 😉
What museum would you like to curate ?
That is a hard one.
  P

lenty of them , if not all. But let's just stick to one . I love Bozar in Brussels, because it was there that

 

this big adventure of mine started.
With who do you want to do a collaboration ?
Again a hard one , there are so many good guys out there. First of all with all my friends but if I may dream, I would love to paint with Jim Carey the actor.
 

He makes lovely vibrant paintings and is very

 

funny :

 

in Dutch we say " een dag niet gelachen is een dag niet geleefd"

 

So I think that could be big fun . Or with Ever Meulen Or with Dante Dentoni because i love Lego just as much as he does Or if magic was possible I would like to work with Roger Raveel.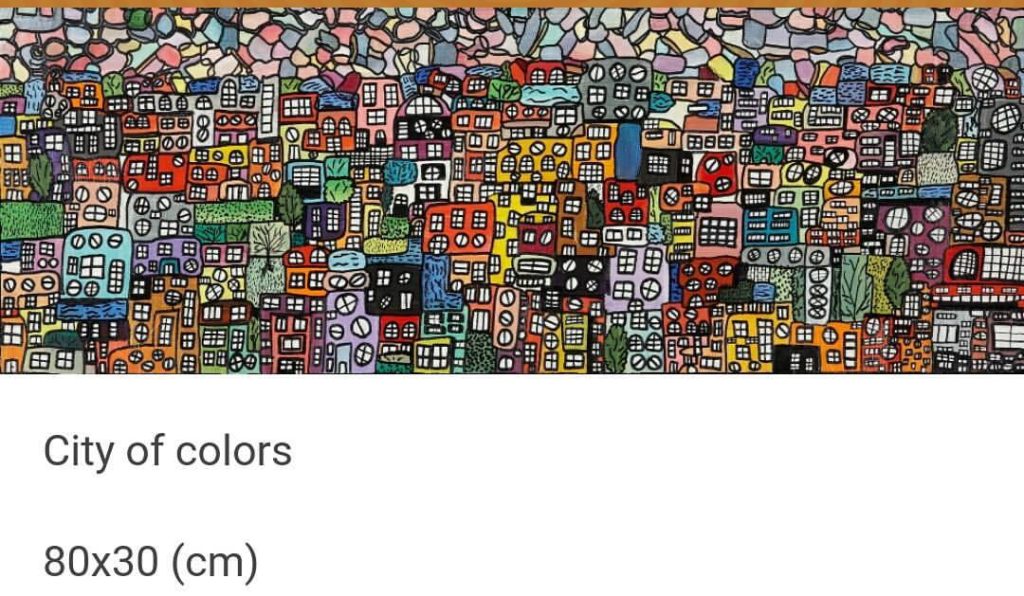 What's your biggest disappointment ?
Having an exposition with a very fancy line up and sell 3 paintings and a wall , and the guys who organized it did not pay me for my services. Or doing business with Friends and they don't meet up with their end of the deal.
Which exhibition that you have seen, inspired you the most ?
I liked the exhibitions of Korperwelten and Rik Wouters or the Keith Haring show in Rotterdam.
Who would you like to be for 1 day ?
I think I would like to be my dog.
Rembrandt or Mondriaan and why ?
Why should I choose : Rembrandt for the fine details and the technique because it's incredible that he could paint with such fine details that long time ago and Mondriaan for the straight lines and the vibrant colors.
What is your best quality ?
I like to think I am a peoples person , I talk to everybody no matter what race or gender they are. We are all human.
Favourite Song ?
Today I was listening to Nils Frahm, Beasty Boys, Max Cooper, De La Soul, Dj Lefto, Bon Iver, Fat Freddys drop Charles Bradley, DJ Jazzy Jef I don't have a favourite song, it all depends on the Universe.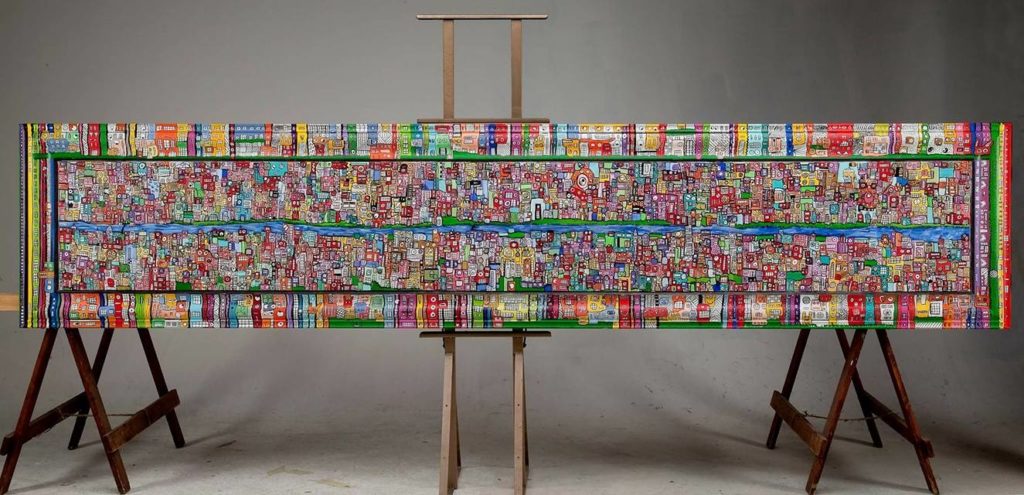 Do you have a (strange) ritual ?
I don't think so, what is strange ? Hehe
When is the last time you had to cry ?
I almost died this year, there was
 

a huge and critical problem with my arteries that needed urgent surgery. That came as a complete shock . I lost 3 friends to the Grim Reaper in 1 month, which reminded me again how unfair and precious life is … So yeah, I have cried a bit too much this year. Let's hope that the years to come will be better.
Whats your favorite movie ?
Can I name a few ? Black cat, White cat, Pay it forward, 7 psychopaths, Magnolia, Anyway the wind blows of Tom Barman, School of rock, Hitchhikers guide to the galaxy.
 

There are so many good movies out there.
Whats your goal for this year ?
To get more healthy and get my old funky energy back and then for the time to come, I would like to do more foreign and domestic expo shows and walls so that I can work together with local and international artists. Off course make a living with what I love to do.