After quite some time we can finally announce that the first murals are painted in IJmuiden. This raw harbour village, famous about their awesome quality fish and lovely beach is creating a nice art collection in public space.
For this project, the local government invited us to help them create an inspiring street art route from the harbour to the dock and give the people who'll visit the beach a clear and logical route to this huge beach area. After receiving the briefing from the art committee we curated a list of artists from here and abroad that fit their expectations and match their vision about IJmuiden Rauw aan Zee.
We named this project "Kantje Pikken" typical local slang which means walking around the harbour watching the boats, eat some fish and enjoy the raw fishy surroundings. We started the "Kantje Pikken" project with 2 walls. The owners of these walls individually choose the award-winning artist duo Bier en Brood to paint these in their own typical style but executed in a raw style. Below you see some details and the final result of the first mural of 68 meters long, the start of the Harbour to Dock street art route in IJmuiden. Read more on page 2! ?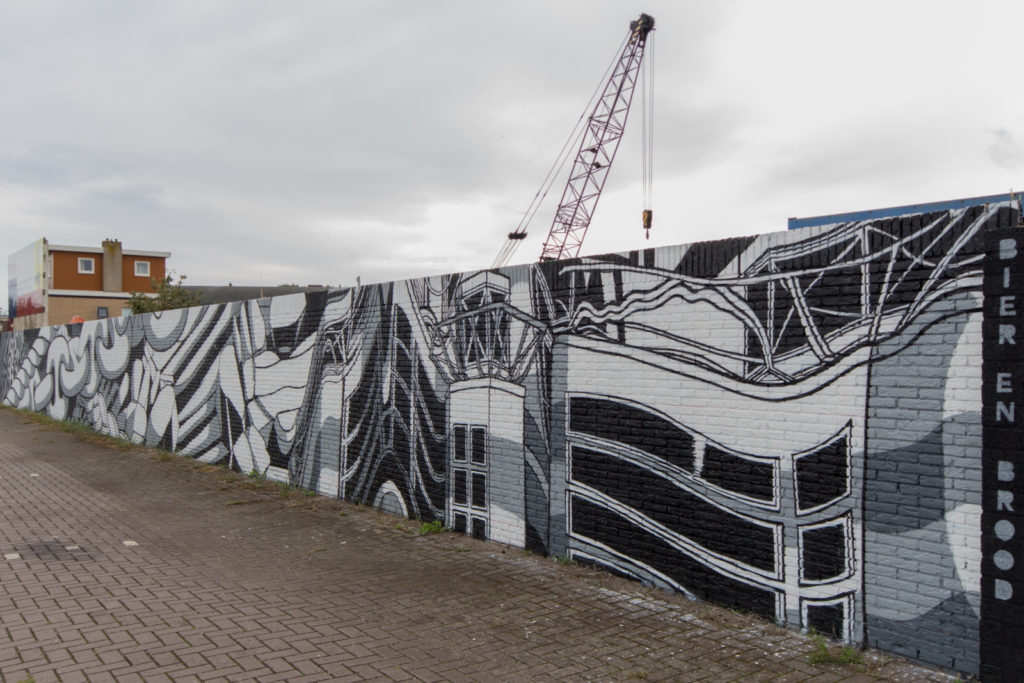 This old wall was actually in a pretty bad condition. It took us quite some time to prep this for the artists. But because of the awesome quality outdoor mural paint, the wall really became in good condition. We can absolutely recommend this outdoor paint made by the local paint factory, RIGO Verffabriek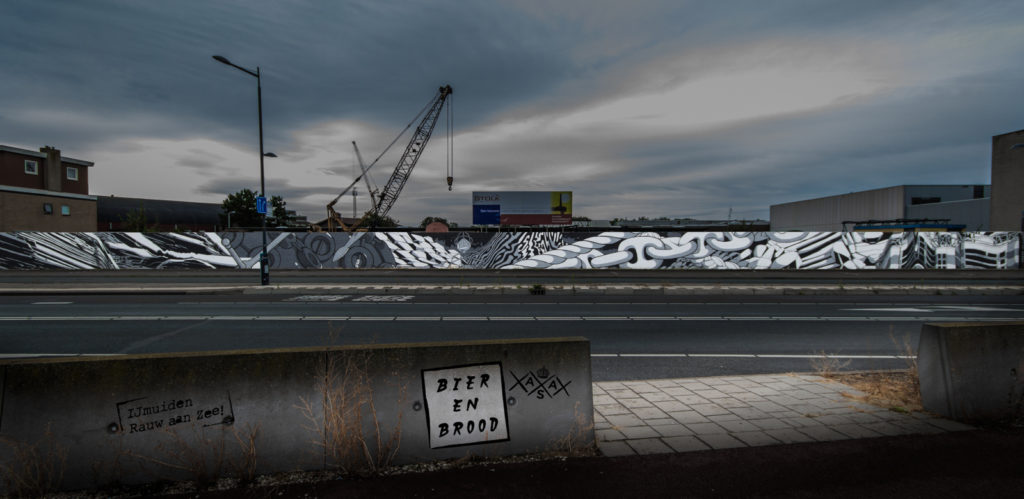 The second mural that artists Bier en Brood created, is a bit smaller but right at the roundabout on the wall of Wageningen Marine Research. This wall is painted in the same style but executed with some more elements from the underwater environment.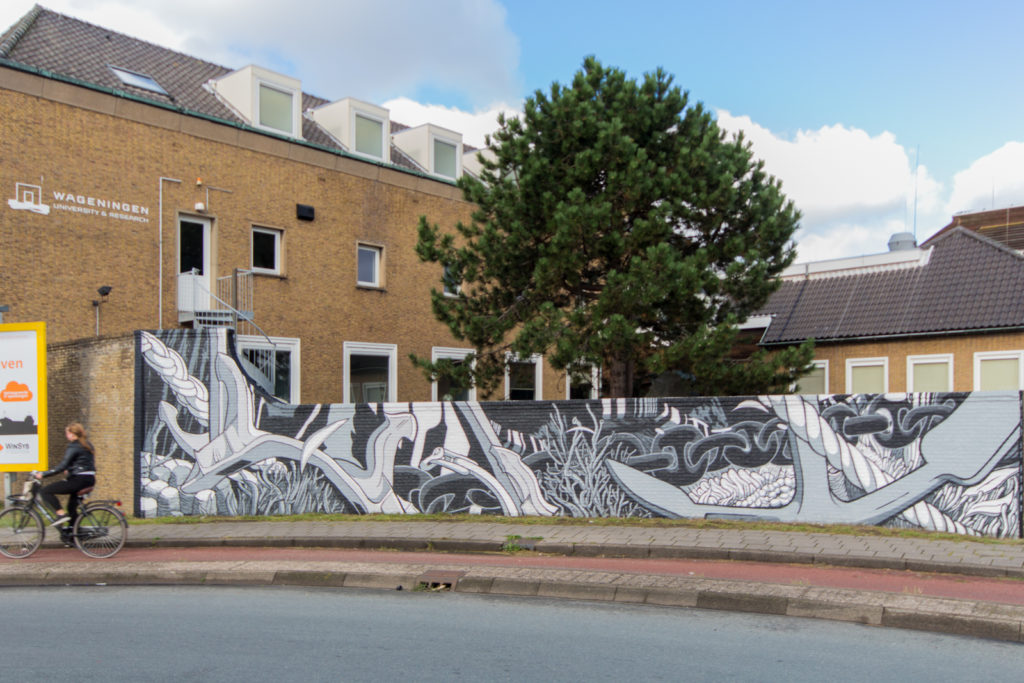 During the progress of the paintings, we can't be happier with Bier en Brood working on these walls. Their style of working and also in this case their Black, white, and grey tones work is truly a perfect match in IJmuiden.
We are looking forward to continuing the project "Kantje Pikken" in IJmuiden, there are some really nice thing coming up. For those who like to visit a nice and big beach, walk around in a raw environment, explore a harbour is his purest form, like to eat great fish and in the meantime see some cool street art… Definitely visit IJmuiden! (What! You don't like fish…??? Tip: Visit L'amuse for a stunning cheese sensation!)
Company: Gemeente Velsen
Category: Local Mural project
Mission: Create a stunning Street Art route from the harbour to the dock
Skills used: Organization, production, curation, photography