This week's artist is blowing up all over the world! If you didn't know her already you're probably sleeping. Of course I am talking about JDL Street Art aka Judith de Leeuw. Judith is 23 years old and born in Amsterdam. In 2015 she graduated in Art & Design and in 2016 she completed a bachelor's degree at the Willem de Kooning academy.
Judith started with graffiti at the age of 15 as a rebel on the street. Her skills developed rapidly when she started doing commissioned work. In 2015 she made the transition to realistic murals and became known for her portrait of Amy Winehouse in the Fokke Simonszstraat in Amsterdam. In the 5 years of hard work she settled a famous name in the street-art scene which concludes to her traveling the whole world.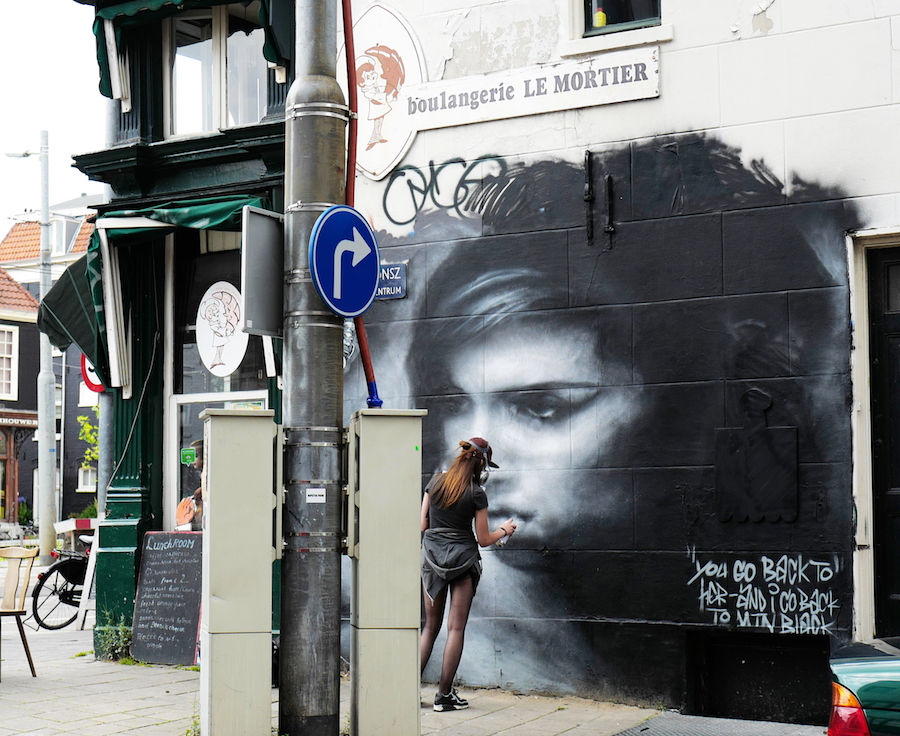 The way Judith starts with her projects isn't like your typical artist. She starts with taking pictures of a model or items, the photos are intended as a sketch and concept. Her style is recognizable by expression and realism. Judith expresses her emotion through art, the concepts are themed around social issues and her surroundings.
Till this day she paints murals around the globe including Asia, United States and Europa. In 2017 she won the Dutch Street-Art awards in the category Young Talent. She was the youngest participant that ever won the award. That was not her only award, in the year 2019 she won the Young Amsterdam Award in the category Art & Culture.
Never miss a project of JDL Street-Art again, check out her socials!
ASA works with an artist database with over 400 artists worldwide. This means we can provide a wide range of creative services. ASA has "Selected Artists" which means that he has done several commissioned jobs for us, where we received a motivated positive reaction from the client. We proudly present some of his specialties which might be the perfect solution for your creative project.
Feel free to contact us to receive more information
Artist special, a concept by ASA intern #Yorick