The coming weeks, Street Art will be realized at various locations along the route to IJmuiden aan Zee in the port area of the Dutch harbour city ​​IJmuiden. The project "Kantje Pikken", synonymous for walking along the harbour, is part of the project "De Rauwe Loper" which is presented by the municipality of Velsen.

The first artist who'll paint a big mural in this edition of the "Kantje Pikken" project in IJmuiden comes from our neighboring country Belgium. I am talking about Smates or Bart Smeets (1978) born in Asse and now based in Mechelen. Smates is going to paint a wall at the Ohmstraat with an area of ​​no less than 100 m2. Last week ASA went to IJmuiden to completely renovate and prepare the wall.
Smates has always been a fan of realistic drawings and paintings. You can also see this reflected in his work. I've added a few examples of his work so you can have a small impression of his skills.

I asked Smates if he familiar with the local slang Kantje pikken?
"If possible, for sure! Sometimes the timing is so tight that I need all my time to finish the mural. But then I often go for a walk in the evening".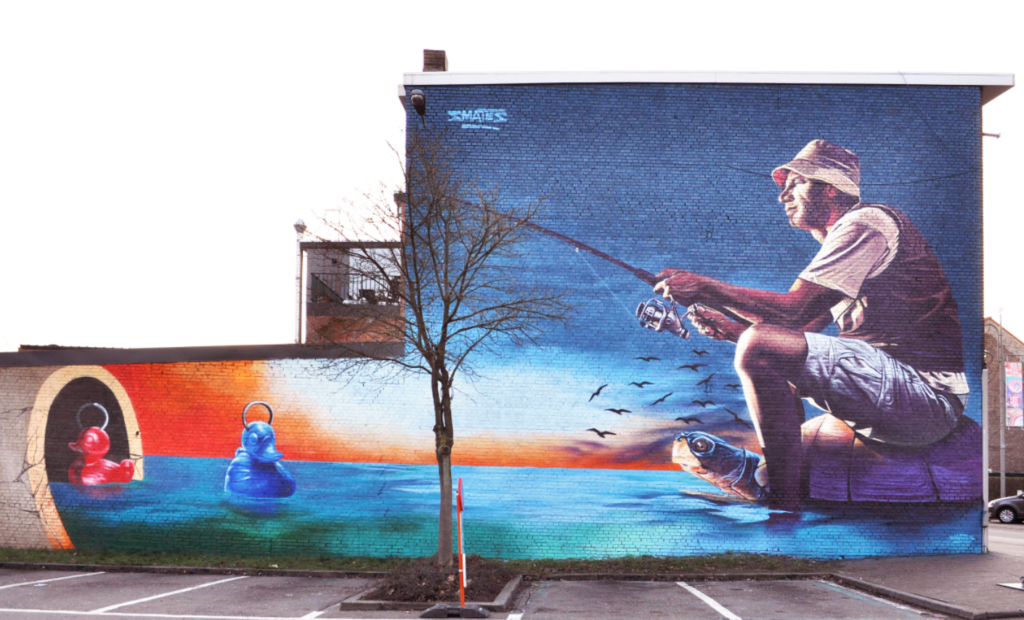 Smates started with graffiti at the age of 17 when he went to Sint-Lukas, an art school in Brussels. He's also educated in the classical way of painting. After 4 years he stopped painting until he met someone at a party in 2009. After this meeting he picked up painting again. Since September 2013 he has been a full-time street artist.

What can IJmuiden expect?
"In any case, it will be a narrative image, like all my work, that leaves room for the viewer to see his / her own imagination / story in my work".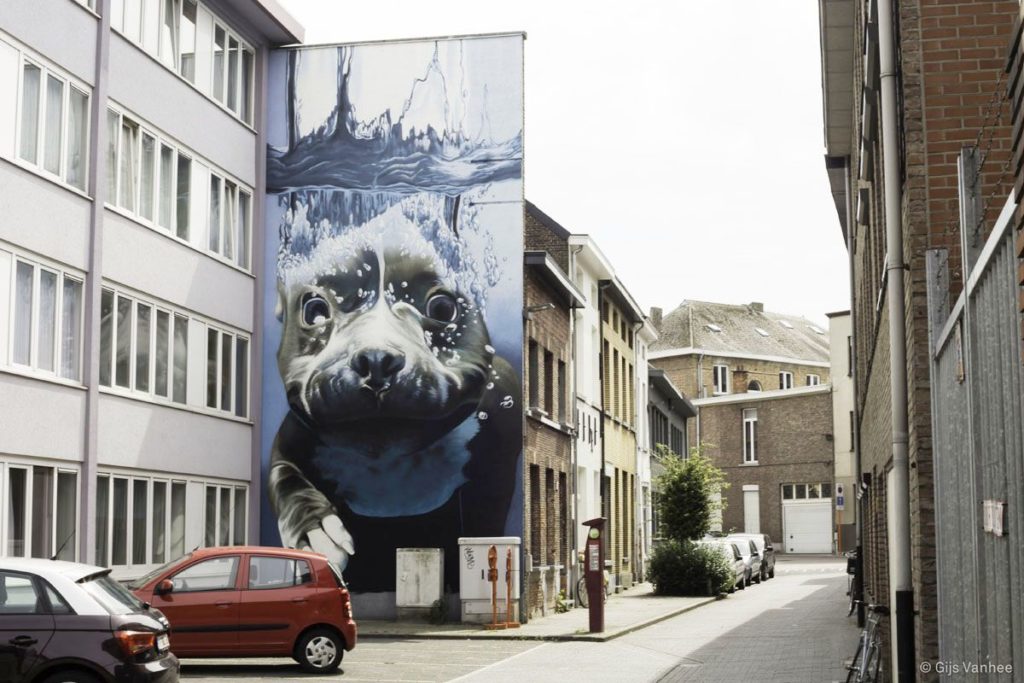 Smates works in a photo-realistic style. By playing with 3D techniques, different perspectives and color tones, he takes his murals to the next level. With these techniques he tries to convey his message as well as possible.

I asked Smates if he could tease in one sentence what he is going to create in IJmuiden?
"I went for an image that represents the power and the beauty of the sea".
Smates does not only paint murals, he is also busy making canvases, often with different natural elements and animals as subjects. While using animals and human characters, Smates creates hyper-realistic scenes. Usually this is done with a touch of fantasy and surreal elements. He finds inspiration for his walls in the vicinity of the wall or the shape of the wall.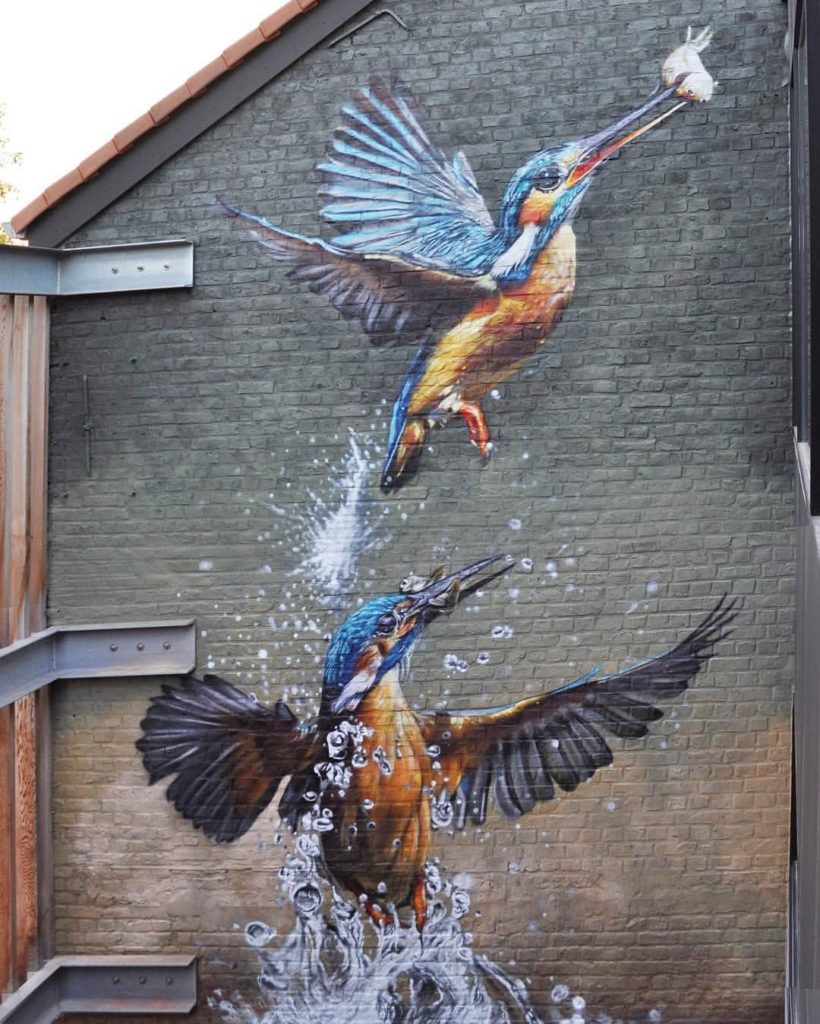 At international level, Smates is also doing well, he travels around the world and visits international cities such as Nyköping (Sweden), Cape Town, (South Africa), Shanghai, (China) and soon he will also add the beautiful IJmuiden to this list!
For more information and updates about the project check out the Facebook event page here!
Interested in getting a creative job done? Feel free to contact us.