"RITMICA" Solo exhibition Kenor at N2 Galeria, Barcelona.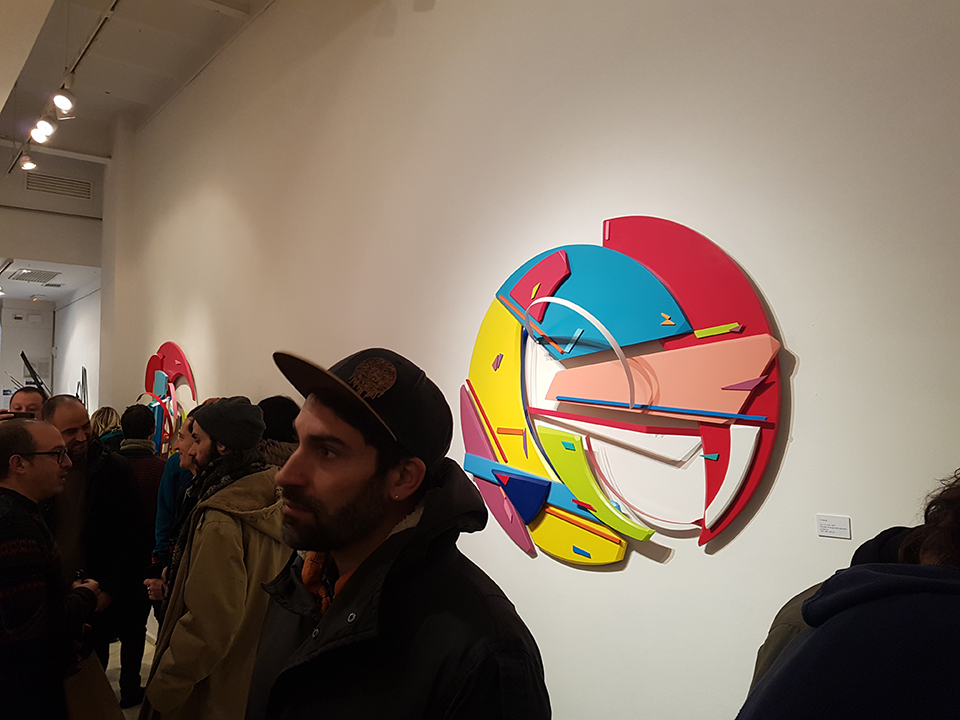 Last night we visited the solo exhibition of Kenor at the N2 Galeria in Barcelona. The work of Kenor we normally see on walls around the world or on canvas. Known for his great graphical and colorful work, Kenor this time went all out and explored with new materials to show his artistic vision.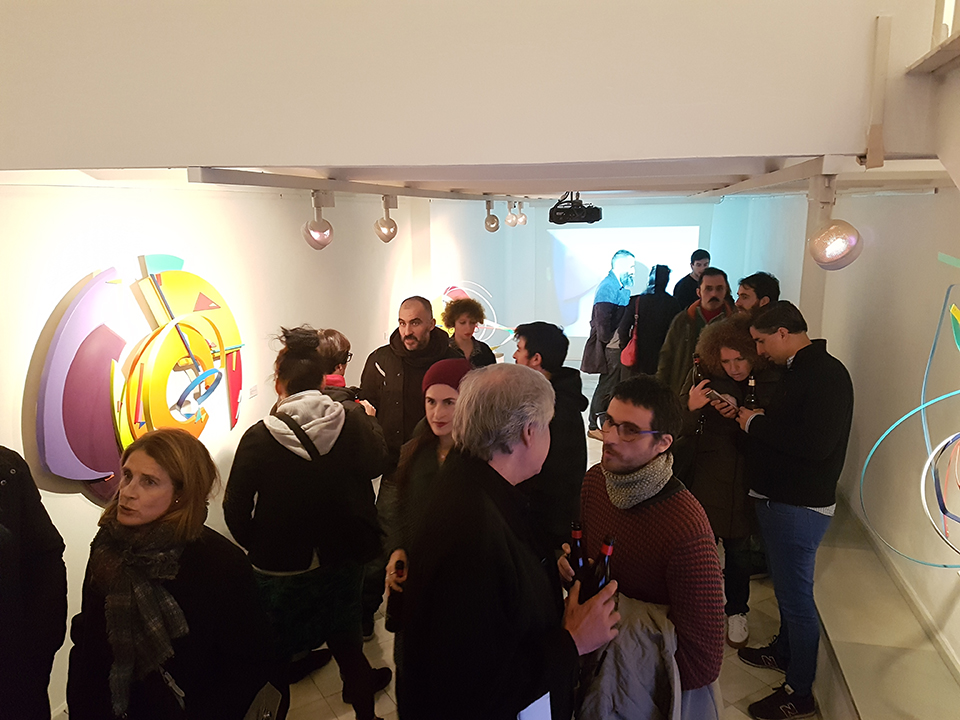 He used metal to make his normally 2D works in to 3D sculptures. The lines and curves in the metal objects are amazing.
Kenor repainted the objects in his colorful style. That's why the one object that was painted totally black really jumped out. We really loved the show. There were a lot of visitors and the hosts were very helpful.