As a start of the new Street Art project in the Red Light district of Amsterdam we just finalize this crazy 3D illusion in the narrowest alley of Amsterdam.
Artist Dopie covered the 110 square meters with an impressive coat of arms illusion.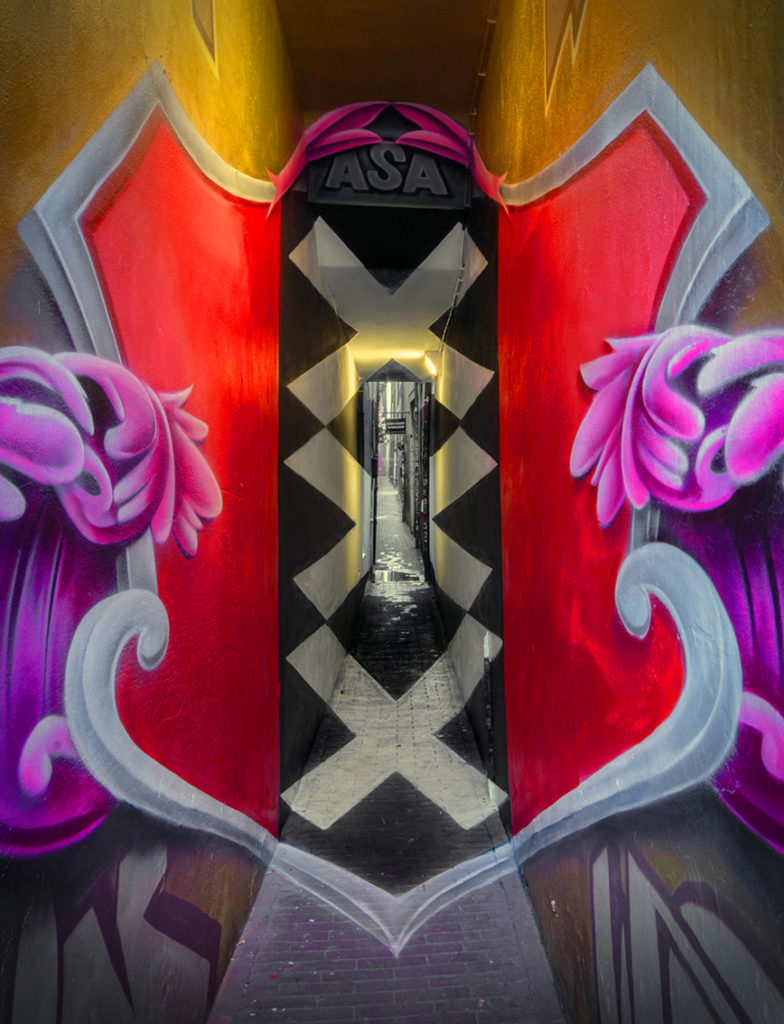 Project by: @Amsterdam Street Art & BIZ Burgwallen Mural by Dopie with @ultimo.11 & Beazarility Photo's: Beazarility
This project is done together with the business owner organization of de Wallen (BIZ Burgwallen). With this project, we are working on making this famous area in Amsterdam more colorful. During the project, we will paint several walls and shutters that normally are a thorn in the eye of the locals and tourists. Through street art, we want to make the area more accessible.
The coming months we will paint several spots and also paint the electric boxes in the area. If you want more info keep an eye on our website or send us an email.
More artworks in this area are coming up very soon. The next artist will be Sjembakkus, he will start when the weather will get a bit better. More artists will be announced soon.