They call him the "Indian Banksy", ofcourse I am talking about Tyler Street Art. Tyler is a Mumbai based street/urban artist, he took his alias from Tyler Durden, from Chuck Palahniuk's book, Fight Club. This name deeply represents the attitude of his art. He has executed a huge amount of art in various cities across India. Since starting out in 2012, Tyler Street Art has grown into an Instagram community with over 70,000 followers.
The street art scène in India is actually almost impossible to compare with the scéne here in Europe, if Tyler got caught he may face serious consequences. Most of his art is painted illegally. A big group of people calls him a vandal but he and his followers think otherwise, Tyler quotes Banksy:
Unlike artists who specialise in murals, Tyler's work can be identified as modern graffiti. Contrary to murals that are officially sponsored and commissioned as beautification projects, graffiti is a genre of art created without permission in public spaces and focuses on socio-political commentary.
The graffiti began in 2012, as a mission to use the walls to draw attention away from big corporate giants and political propaganda. With time, it evolved into a sharper narrative. Tyler's earlier works were mostly aimed at capitalism and religion. He channelled his humour to take on global politics and address civic issues. "I started painting walls as a form of social commentary. My idea was to test if this overnight obsession of painting walls could materialise into something meaningful and long-lasting" Tyler said in an interview with the Indian Express.
Tyler kicked this year off with a solo exhibition in the Method Art Space's two locations, Kala Ghoda & Bandra. The exhibition consists of pieces all created on found objects off the street. Further his signature stencil art style with characters and situations that humorously reflect on various political, social, gender and caste based structures.
In 2015 ASA visited Mumbai during the Dutch week, ASA artists IVES.one & Beazarility did 1 big collaboration wall in front of the house of a famous Bollywood actor together with Tyler and the Indian artist Jas. In 2016 Tyler came over to Amsterdam to be part of the Street Art Evolution exhibition where he exhibited several works. Where happy one of the pieces still remains in the ASA office!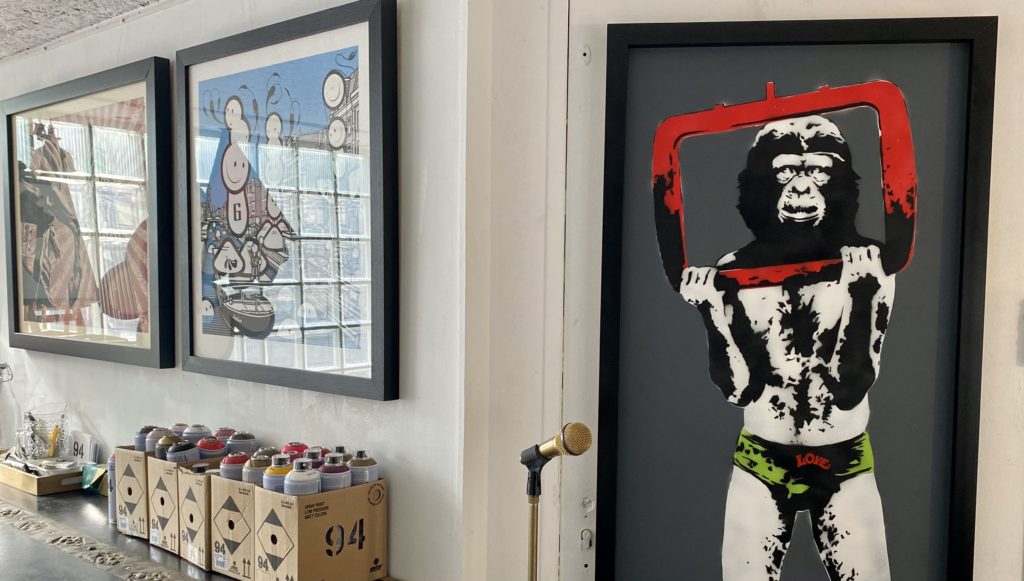 Never miss a project of Tyler again, check out his socials!
https://www.facebook.com/TylerMumbai/
https://www.instagram.com/tylerstreetart/
Artist special, a concept by ASA intern #Yorick